Screen capture via YouTube/WWE
Rowdy Ronda Rousey officially began her WWE career much like she began her UFC one: riding the wave of a massive turning point for women in the promotion, and being awarded a significant portion of the spotlight at a moment that probably should and could have been shared with everyone who worked so hard to make such a buzzworthy arrival possible at all.
Mere moments after the legend-in-the-making Asuka won the first ever women's Royal Rumble on Sunday night, an epic showcase of 30 of the best female wrestlers of the past and present, Rousey appeared. Clad in her late namesake Rowdy Roddy Piper's trademark leather jacket, she strode to the ring to interrupt Asuka's moment of glory with a wordless challenge and a nod toward WrestleMania. The achievements of the woman with the longest undefeated streak in WWE history were pushed aside by the mere presence of another woman who's primary claim to fame is being formerly undefeated in a different universe. After the show, the WWE officially announced her as their newest signing. "This is my life now," Rousey promised in an interview with ESPN. "First priority on my timeline for the next several years. This is not a smash-and-grab; this is not a publicity stunt."
Like all things Rousey, both the leap to the WWE and the way it was presented were polarizing. Stories on the former UFC Women's Bantamweight Champ's debut ranged from hyperbolic headlines, to criticism from WWE vets, to speculation about a lukewarm reception from her new colleagues, and the inevitable mixed bag from MMA twitter. And, like most things Rousey, all of the above have a point.
Minutes into her pro wrestling career, Rousey already managed to become peak Rousey: too much, too soon, exciting, but also exhausting. It was a combination that never really sat well with the earnest world of MMA, but has potential in a sphere where the lines between hero and villain are no longer so clearly drawn.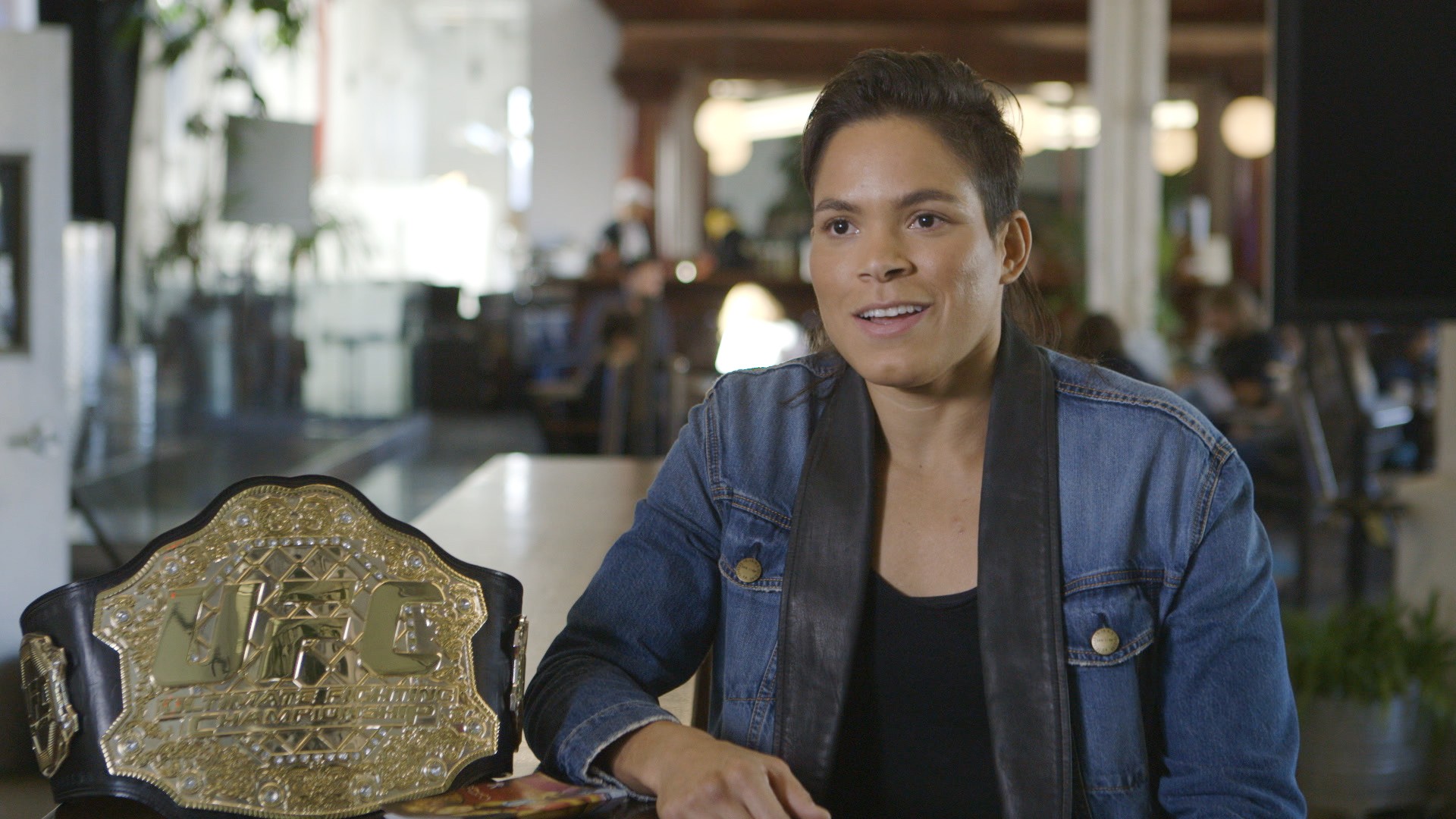 At least in spirit, Rousey has arguably always been part pro wrestler. She doesn't have the physical or practical background of her hybrid MMA/wrestling predecessors like Dan Severn and Ken Shamrock, both of whom often trained, fought, and performed concurrently in scripted and unscripted combat. Nor has she moved between the worlds quite like her former and future colleague Brock Lesnar. (She has, however, already shown more promise than Quinton "Rampage" Jackson did in his brief TNA run.) But she did grow up loving wrestling, with role models like Piper and Gene LeBell, and there's always been a hint of that over-the-top showmanship in her public persona.
There are, however, many reasons to dislike or distrust Rousey that have nothing to do with her efforts to play a heel in a sport that has yet to figure out if they really want that kind of character or not, and her success as a WWE superstar will largely depend on how that's handled. Casting any rookie who waltzes into the finale of one of the biggest shows of the year and demanding a shot at the very biggest one as a good guy is asking for the wrong kind of heat. Giving Rousey that role when her most recent performances in or out of the cage haven't exactly been stellar could be downright noxious. Playing her up as a completely legitimate threat to Asuka — or to Raw Women's Champ Alexa Bliss and SmackDown Women's Champ Charlotte Flair— when she's been physically and psychologically destroyed by her last two UFC opponents would unnecessarily devalue the entire WWE women's division just as they're beginning to receive the recognition that they deserve as athletes.
If Rousey and her bosses are truly willing to embrace her complicated legacy, though, there's the potential for the fighter to turn into the complex anti-hero she was always threatening to be in the UFC. Walking to that ring in Piper's massive jacket, looking like a child trying on their parent's clothes while the announcing team hailed her as someone who used to be the most dangerous woman in the world, Rousey continued to be everything that made her almost as compelling as she was infuriating in her past life: petulant and cocky, a woman whose inflated reputation is increasingly juxtaposed with her more limited reality, literally and metaphorically struggling to live up to her own mythology, trying to play the villain while wondering why she's not received as the hero.
Wrestling and MMA fans will love to hate Rousey whatever she does. Whether she wants in on the joke is up to her and the WWE.