Image by Lia Kantrowitz
Welcome back to House Party, our column looking at the 2018 House of Representative races as midterms approach.
After the 2008 election you could drive from Niagara Falls along the south shore of the Great Lakes up through Minnesota and North Dakota to the Canadian border without going through a county that Barack Obama lost. In 2016, a lot of those counties in that strip were painted red, as Donald Trump flipped just enough of the Upper MIdwest to score an electoral college victories. When I left you readers before the holidays (welcome back) I focused on districts that Obama won in 2008 in Illinois, Wisconsin, and Michigan, but now I want to turn to the districts in other states—in that belt and elsewhere—where Democrats have been successful as little as ten years ago. With Democrats poised to have their best year since 2008 in the coming midterms, all these places deserve a closer look:
Pennsylvania's 15th Congressional District (Lehigh Valley)
2016: Clinton 44–Trump 52
2012: Obama 48–Romney 51
2008: Obama 52–McCain 47
Ostensible moderate Representative Charlie Dent had no problem propping up the war criminals of the Bush administration or opposing everything Obama did—but found Trump a step too far. He announced his retirement last year and now Republicans have to defend an open seat where a generic Republican and Democrat are polling evenly. Notably, if the Pennsylvania redistricting lawsuit is successful, this district is almost guaranteed to get about 4 to 5 points more Democratic as the Lehigh Valley (Lehigh, Northampton, and Carbon counties) is almost perfectly sized to be a single congressional district.
The Republican field has been quick to develop, with a few local elected officials announcing their runs already. The Democratic field has been slower: The most talked-about potential candidates have been former state party chair TJ Rooney, Bethlehem City Councilman Willie Reynolds, and Northampton County DA John Morganelli, but only Morganelli has made his campaign official yet.
Rooney is well-regarded for leading the state party during the 2008 wave and would be a great get for Democrats and Reynolds is a fresh face with local elected experience. But nominating Morganelli would be a massive mistake. He's an immigration hardliner who sent fawning tweets to Trump after the election. Maybe Democrats need candidates like that in districts where Trump won by 20 points, but not here. Especially because the 15th contains the city of Allentown, which is nearly half Hispanic or Latino. Good luck turning those voters out in a midterm election with Morganelli.
---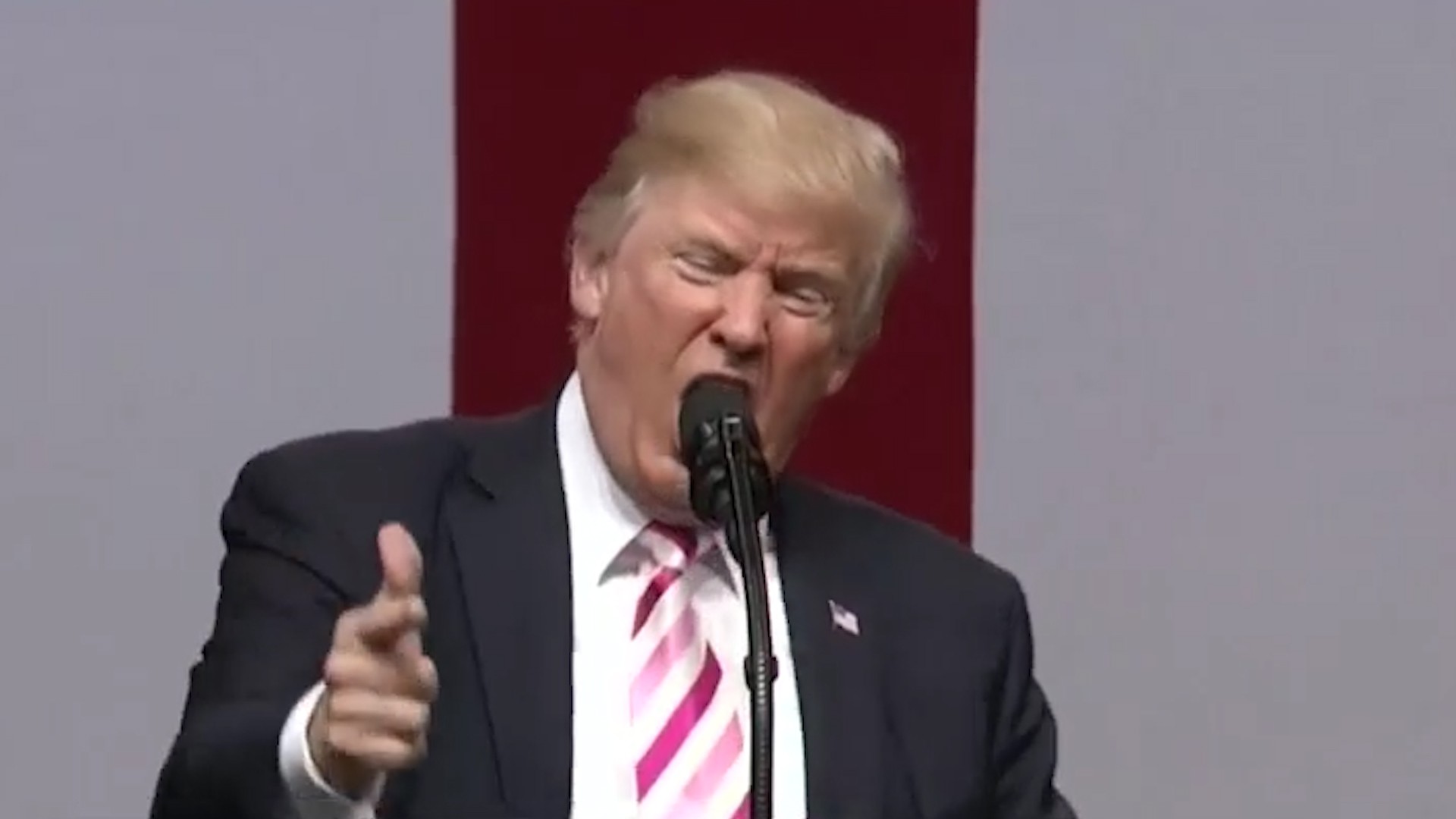 ---
Pennsylvania's 16th Congressional District (Lancaster)
2016: Clinton 44–Trump 51
2012: Obama 46–Romney 52
2008: Obama 50–McCain 49
Pennsylvania's 15th District, along with the Sixth and Seventh, would likely be better for Democrats under a fairer map—that's because under that map, they'd all take chunks out of what's now the 16th District. Lancaster County (most of which is in the 16h) is heavily Republican and belongs with other parts of Pennsylvania on the periphery of greater Philadelphia in Berks County. So if the Pennsylvania Supreme Court comes to its senses, you can take this seat off the board. But for now you can leave it on. Freshman Representative Lloyd Smucker appears poised for a rematch with nonprofit executive Christina Hartman, who underperformed Clinton in a 54-43 loss in 2016. But this area contains a lot of swing voters who supported Republican congressional candidates in expectation of a providing a check on President Hillary Clinton, so Democrats shouldn't write her off as a retread, at least not yet.
Pennsylvania's Eighth Congressional District (Bucks County)
2016: Clinton 48–Trump 48
2012: Obama 49–Romney 49
2008: Obama 53–McCain 46
The Eighth supported the Republican presidential candidate by only a few thousand votes in each of the last two elections. So you'd expect it to be one of the most hotly contested House races in 2018, right? Well, for a while it looked like it might be a sleeper. Representative Brian Fitzpatrick cultivated a moderate reputation, and Democrats weren't able to land a star recruit here early on.
But with the 2018 environment poised to be a terrible one for Republicans, the Eighth is most certainly in play. Navy vet and attorney Rachel Reddick is running a feisty campaign, but some local Democrats aren't happy that until recently she was a registered Republican living out of state with a spotty voting record, so she may be joined in the primary by wealthy philanthropist Scott Wallace, who could self-fund a campaign but also has dubious ties to the district. Regardless of their faults, they can be emboldened by a recent poll showing Fitzpatrick losing 47-41 to a generic Democrat.
If that's not enough for Fitzpatrick to worry about, he faces a primary challenge from a right-wing Bucks County Assistant DA Dean Malik. In a total coincidence, the similarly named Valerie Mihalek is also running in the primary and will likely peel votes from Malik. Mihalek happens to be a former staffer for Fitzpatrick's brother Mike, who represented this seat before Brian took over. Not only is American democracy an aristocracy, but it can also be quite stupid.
Of note, the Eighth isn't expected to change much if the redistricting lawsuit is successful, but it could get a point or so more Democratic.
---
Read past installments from this column:
Nebraska's Second Congressional District (Omaha)
2016: Clinton 46–Trump 48
2012: Obama 46–Romney 53
2008: Obama 50–McCain 49
The Second is another Obama '08 district that Trump won only narrowly, but Democrats have reason to be optimistic here because former Representative Brad Ashford is running. He narrowly lost his seat last year, but any Democrat who could beat an incumbent in 2014 (as Ashford did) has the political skill to win in 2018. Already this is being rated as one of next year's closest races, and if you live in Omaha I hope you're used to political ads during Huskers games. At least those ads will be more entertaining than anything Mike Riley put on the field.
Florida's Sixth Congressional District (Volusia County)
2016: Clinton 40–Trump 57
2012: Obama 47–Romney 52
2008: Obama 50–McCain 49
From 1992–2008 Democrats won Volusia County (home to Daytona Beach for all you spring breakers out there) in every presidential election even though they only carried Florida twice in that period. But since 2008 the county, home to a lot of Fox News-watching retirees, has turned sharply Republican, backing Trump 54-41. The Sixth contains all of Volusia and some surrounding, more Republican areas.
Still, Democrats insist that the Sixth is up for grabs next year, as incumbent Ronald DeSantis is running for governor. He just announced his run last week, so the Republican field has yet to develop. But Democrats have already recruited a credible candidate in Nancy Soderberg. A former diplomat, in 2012 Soderberg lost a race for state senate in a district that voted nearly 2-1 for Mitt Romney, but she did perform better than Obama. It'll be hard to reverse the trend toward Republicans here, but one issue that could help her is Trump's recent order lifting restrictions on drilling off the Atlantic Coast. Nobody wants to hang out at Caribbean Jack's if there's an oil rig in the background.
Florida's 18th Congressional District (Treasure Coast)
2016: Clinton 44–Trump 53
2012: Obama 48–Romney 51
2008: Obama 51–McCain 48
Representative Brian Mast should be in good position. His district is trending Republican and Mast, a Bronze Star winner who lost his legs in combat, has a good bio. But this being Florida, Mast has already been linked to a company caught up in an FTC investigation. And Democrats have two credible candidates in Navy vet Pam Keith and former diplomat Lauren Baer. With Mast only up 45-44 over a generic Democrat the primary victor will have a good shot at making it to Congress. And that poll was taken before the the oil drilling announcement.
New York's 11th Congressional District (Staten Island)
2016: Clinton 44–Trump 54
2012: Obama 52–Romney 47
2008: Obama 48–McCain 51
The 11th has the distinction of being the only district in America that voted for John McCain but not Mitt Romney. That's most likely due to President Obama's handling of Hurricane Sandy, which hit Staten Island and Southern Brooklyn (both in this district) hard. But as you can see, President Trump's schtick plays well on Staten Island as well. (For those unfamiliar with the tristate area, Staten Island is home to most of our cops and Jersey Shore cast members.)
The current congressman for Staten Island is Dan Donovan, also known as the prosecutor who let the cop who killed Eric Garner walk. Donovan won the seat in a 2015 special election after Michael Grimm, who pled guilty to tax fraud (and, in typical Staten Island fashion, threatened to throw a reporter off a balcony) resigned. Last year Donovan was re-elected with ease but he's had to vote against measures like the AHCA and the tax bill because of the penalties they impose on New York City (he's the only Republican representing part of it). This means Donovan has pissed off Steve Bannon, who recruited to run against him…..Grimm himself! Grimm's insisting that he was a political prisoner and his candidacy could hobble Donovan, and not just in the primary. (Grimm has recently indicated he's backing away from Bannon after the latter pissed off Trump.)
New York has about seven different party lines for candidates to run on. Candidates run for multiple parties' nominations and the parties are allowed to cross-endorse candidates. For example, in 2010 (when this area was in the 13th District) Grimm actually received fewer votes (55,822) than his opponent, former Democratic Representative Michael McMahon (56,412), on the major party lines. But Grimm got more votes (9,204) than McMahon (4,361) from the minor parties who cross-endorsed them (the Conservative Party for Grimm, the Independent Party for McMahon) and Grimm won the race. And Grimm appears to be gunning for the Conservative Party line this year, which could cost Donovan in a close election even if he wins the Republican nomination.
On the Democratic side there's seven candidates running here, but the frontrunner appears to be veteran Max Rose. He has raised good money and has the outerborough appeal down pat. And thanks to Grimm's run, he could become congressman with less than 50 percent of the vote.
New York's 23rd Congressional District (Southern Tier)
2016: Clinton 40–Trump 55
2012: Obama 48–Romney 50
2008: Obama 50–McCain 49
The 23rd contains the college town of Ithaca (and surrounding Tompkins County) along with a slice of New York's most Republican area: the Southern tier of counties along its border with Pennsylvania. In 2016 Hillary Clinton won Tompkins County 69-25, but it only comprises about 15 percent of the district's votes. She lost the rest of it 35-60.
So the district is an uphill climb for any Democrat, but winning here is not impossible. Tompkins County Legislator Nate Shinagawa held Representative Tom Reed under 50 percent when he ran here in 2012 but, like a lot of talented upstate New Yorkers, Shinagawa has since left the state for a better job. There are seven Democrats running to take on Reed this year, but none have really raised credible money or made many waves.
So it's time for left wing groups like Our Revolution and DSA to step up, as it's hard to think of a district more ripe for a Berniecrat candidate than the 23rd. (Sanders won every county there in the New York primary.) The main voting base for the district is a college town, with the rest of the area being economically stagnant. Like most of Upstate New York it shifted sharply from Obama toward Trump. These are perfect conditions for a left-wing upstart campaign. So hopefully those groups can endorse (and direct donations to) one of the candidates already running or run one of Sanders's delegates from the area.
Indiana's Second Congressional District (North Central Indiana)
2016: Clinton 36–Trump 59
2012: Obama 42–Romney 56
2008: Obama 50–McCain 49
That 2016 presidential topline is brutal, but Democrats have reason for hope here. Senator Joe Donnelly used to hold this seat and no doubt his well-funded campaign will be working hard to turn out his old base, which is heavily Catholic (Notre Dame is in this district) and consists of many ersatz Democrats who vote Republican because they're pro-life. The last time Donnelly ran for Senate the Democratic candidate for this seat only narrowly lost to now Representative Jackie Walorski.
Now Democrats think they have a viable candidate in Mel Hall, a former healthcare executive. But he still has an uphill climb: Walorski, who in the state legislature earned the moniker Wacky Jackie from HuffPo, has won by more than 20 percent in each of her last re-election campaigns. Hall has some of the local party infrastructure backing him, but there are a couple of candidates running to his left because he's talked about working with Trump. And, much like in New York's 23rd, there's a case to be made that a district consisting of a big college town and economically stagnant outlying areas that voted for Sanders in the primary is prime territory for a Berniecrat.
Ohio's Tenth Congressional District (Dayton)
2016: Clinton 44–Trump 51
2012: Obama 48–Romney 50
2008: Obama 49–McCain 49
Nevada's Second Congressional District (The state outside Las Vegas)
2016: Clinton 40–Trump 52
2012: Obama 45–Romney 53
2008: Obama 49–McCain 48
Washington's Third Congressional District (Southwest Washington)
2016: Clinton 43–Trump 50
2012: Obama 48–Romney 50
2008: Obama 51–McCain 47
I'm lumping these three districts together because nobody thinks Democrats have much of a shot in these seats today, but all three of their congressmen have been the subject of retirement rumors. Nevada Representative Mark Amodei has been the most up front about the ones surrounding him—he said he'll decide if he's running for re-election in March. Washington Representative Jaime Herrera Beutler's been more coy but she's the mother of a special needs child and that can be difficult when you have to fly cross-country for work. Ohio Representative Mike Turner hits the House retirement trifecta—poor fundraising, an ostensible moderate, and he's going through a divorce—but he insists that he's going to run for re-election. All of their seats would become immediately competitive if they retired, but for now Democrats aren't paying too much attention here.
We started our series in November and since then we've covered every GOP-held seat won by a Democratic presidential candidate in the last three cycles. And so much has happened since we started the series, next week we're going to catch you up on recent developments in these competitive House seats.
Robert Wheel (a pseudonym) is an attorney who lives in New York. He tweets here, and his DMs are open.