Blair Imani is a black, queer, American Muslim activist that has been dedicated to social change for many years now and she's only 23 years old. She makes her voice heard through social media and direct action.
She is the founder and Executive Director of Equality for HER, a nonprofit educational platform for feminine identifying individuals. She currently serves as the Civic Action & Campaign Lead at DoSomething.org, the largest tech company exclusively for young people and social change.
Also, September 17-24 happens to be Bi-Week, a nationally recognized period to celebrate the contributions and merits of bisexual people as well as raising awareness about civil rights issues that they face as a subset of the LGBTQ+ community. We discuss her grassroots efforts to create change, tactics of protest, how she personally navigates oppression, and how we can all be inspired to take action right now.
Ian Daniel: How does activism come into play in your daily work and what issues you're focusing on right now?
Blair Imani: I just started working at DoSomething.org, and I'm really excited because I wanted to do social activism and create social change my whole life. DoSomething.org has been around since 1993 and so have I. They are the largest tech-based company that connects young people to resources to create social change in their own community. I'm doing that full time and building off of my background in organizing. I'm helping young people address issues around voter suppression and low voter turnout. I feel like I am in a position to help young people take the reins and really make changes in their own communities.
I'm using all of my grassroots knowledge and expertise to build into our campaigns to mobilize youth politically. So not necessarily across one party line, but really just redefining what it means to be civically engaged. Not just voting, but voting and protest, voting and volunteering, voting and boycotting— the different aspects of what it means to be a constituent and how to hold your politicians accountable.
What were your grassroots experiences? How did you get involved in activist movements initially?
It definitely started in college when I went to school in Louisiana. Coming from Southern California, and being in this bubble of liberalism, I was indoctrinated with the belief that racism is over, homophobia is over or at least not as bad. I got out of the Southern California suburbs to the bayous of Louisiana and I had friends who were being forced into to conversion therapy after they came out to their parents, or parents being like 'Don't come home for Christmas.'
I realized that was a reality that people were facing, so I got involved.That started to scale up in 2015 when Black Lives Matter protesters were becoming more prevalent and we were connecting different people with different skills sets to move cause spaces forward.
---
Check out some videos from VICE: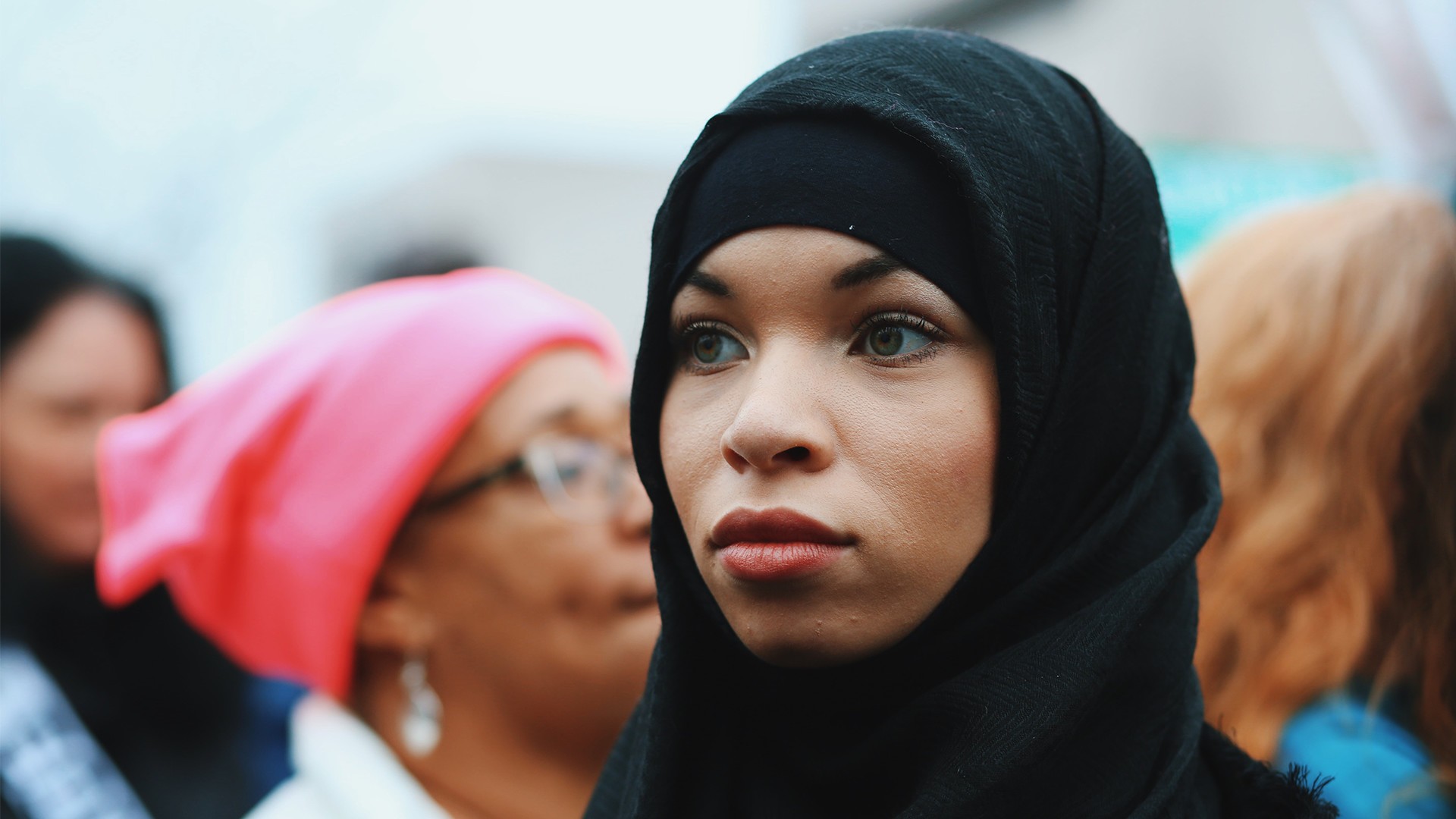 ---
There's a lot of discussion happening again now on tactics of protest. Through your experience, do you feel it's been better to approach it as a peaceful protest or utilize more aggressive methods?
The conversation about violence versus nonviolence can start to manifest in a way that treats different phenomenons like they are happening in a vacuum. Charlottesville didn't happen in a vacuum. White supremacy doesn't exist in a vacuum. White supremacy is very violent, and people who are oppressed and are pushing back for their rights tend to be treated -- especially by media -- like their resulting anger is not valid.
Look at people like John Lewis, who's kind of my role model when it comes to non-violent protest. John Lewis was trained and trained others to be completely, righteously non-violent in the face of literally being attacked.
While that method has its merits, it's wrong for me as an organizer to demand that methodology from everyone. Our bodies can only withstand so much violence, and that's actually why I don't go to as many protests as I used to. It's very traumatic. Taking a stand in that way is a decision everyone must make for themselves.
---
Check out more videos from VICE: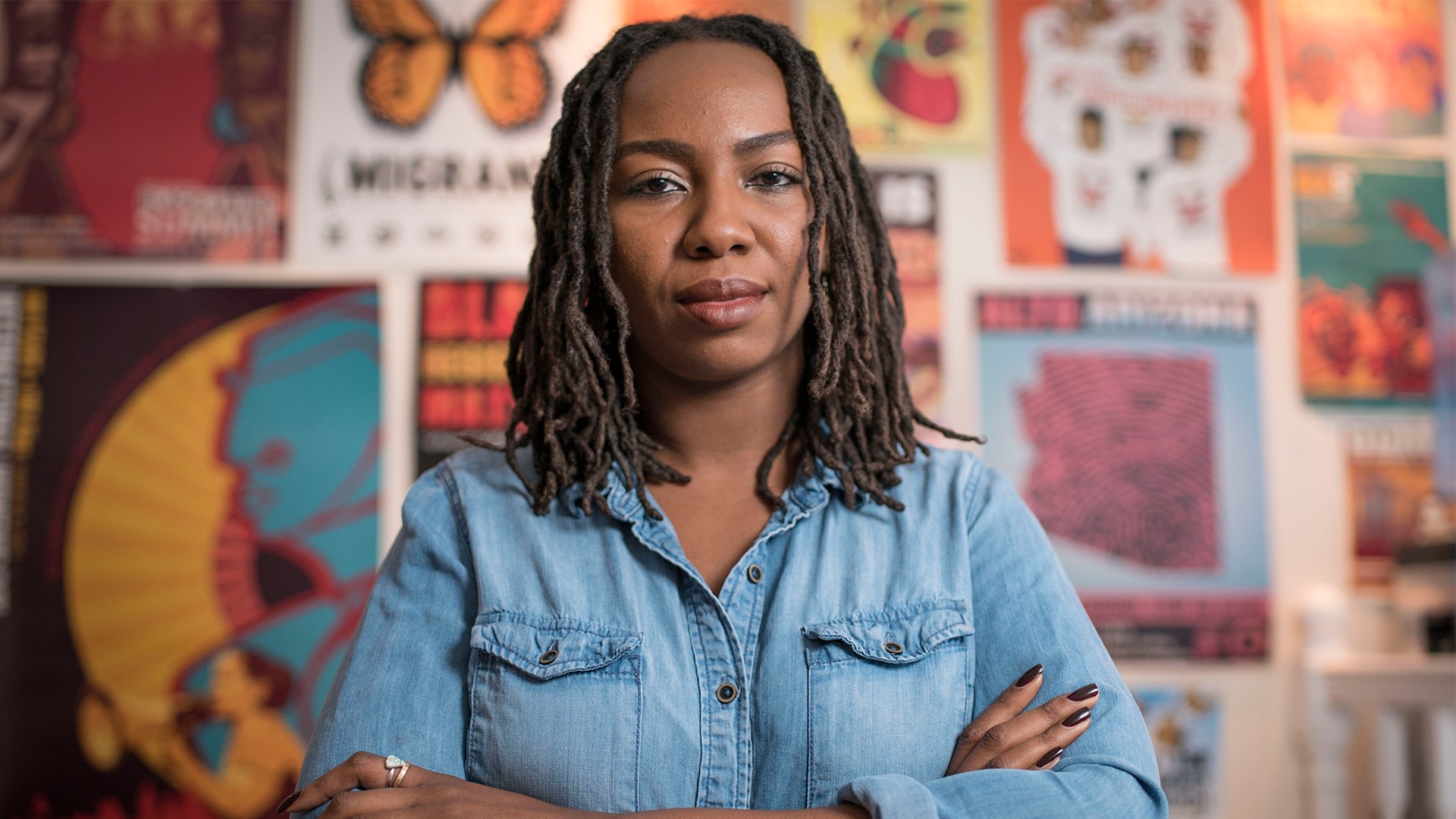 ---
When we talk about dismantling institutional racism, sexism, LGBTQ-phobia, white supremacy -- in your experience, what are those actions that people can take to shift these systems of oppression and control?
Dr. Terrence Roberts, who was one of the members of the Little Rock Nine that integrated schools in Little Rock, Arkansas, is a family friend. I call him Uncle Terry. During my first mobilization in the winter of 2014, I went to him when I had a big meta-civil rights question because he's in all the history books and like literally changed history. But he said, "You find your expertise, you find what you like doing, what you're good at, and you look for ways to turn that into a tool for liberation."
Let's take you for example. You're a journalist, you do communications, you find people who maybe aren't having their stories told or their voices heard and you use that to leverage and amplify their narrative. So you're using your expertise just like I'm using my expertise towards this goal.
So the tactics for how to get there are as diverse as the skills sets that exist in society. There are so many problems, but there are also so many possibilities.
What are the possibilities, the positives and negatives, of using social media in both your activism and your personal life?
What I enjoy most is feeling like we're all part of the same human family. Social media has made it very clear to me that there are various avenues for getting your voice out and being able to connect people.
I remember when I was in college doing mobilizations we tweeted about it. DeRay Mckesson retweeted it, and I was like, "Wow! A true activist acknowledged me." When I finally met him, he told me, "You're an activist too." It took somebody who I admire telling me that, validating my work, just to realize that I have the ability to make an impact just like all of the people I consider heroes.
But there's also a certain anger and hatred that come your way too?
When I came out as a queer muslim there were people who were mad because they didn't understand what that meant. On one hand I got tons of emails that helped me feel like I connected with people. But at the same time it was also used as a tool against me where people started sending me hate mail.
But I'm the type of person to find the positivity in everything more than the negative. So even all those hateful DMs and tweets, there were still people who celebrated me as a queer Muslim.
One woman told me how much I empowered her and made her realize you can be who you are and still be successful and still be loved. It made everything worth it.
You exist at the intersection of Islamophobia, anti-blackness, misogyny, and now I would imagine queerphobia because you came out recently, yes? I think the word "intersectionality" gets thrown around a lot without people really understanding how it affects people. How do you navigate the various levels of discrimination you face and those blurry areas where people want you to stand for one thing or the other?
Well one example, I'm in a hetero-relationship as somebody who is bisexual so there's the erasure of bi that I see. And because I'm Muslim, a lot of people assume you cannot be queer. The erasure is not self-imposed, but sometimes comes from event organizers who want me to speak only about being Muslim and other organizers who want me to speak only about being black or only about being queer. And a lot of people want me to throw the Muslim community under the bus when I talk about being queer.
We all have perceptions of different communities that are totally wrong, and they're obviously wrong.
There are a lot of queer people of faith who have very real experiences that make the relationships they have with their faith difficult. I never want to erase that and I also don't want to reinforce bogus stereotypes.
I was in this interview and somebody said, "It must be just utterly impossible to be a queer woman and go to the mosque." And I said, "Nobody's saying that there's one lived experience for every person with a certain identity—that's ridiculous." It's brought up in kind of "Oh, come on, we know this to be true" way. And that tends to disarm people and makes people realize, "Oh, well I am making that assumption—that's ridiculous. Thank you for reminding me."
It's never really so cut and dry, but you want remind people that you're a person, and you need to remind people of your humanity separate from the system they might be familiar with. Which sucks.
Can we talk about the Equality for HER platform you created? I just love it, honestly. There are so many smart, progressive conversations and articles that I'm personally learning from.
I wanted it to be a space where people could share those really thoughtful Tumblr and Facebook posts on a legit platform. And we drew up fundraising and it's a non-profit, so a lot of the material we have is educational and research-based to further that non-profit mission of spreading awareness about issues facing people who identify as feminine across the world.
We found that a lot of the people who liked us are from either outside of the States or are immigrants.I feel like we don't have competitors in this space because it's not like a competitive vibe. It's not like you have to tell your story before somebody else does or your story is better than somebody else's. Everybody has a story. Everybody has their own experience, and so there's an endless amount of stories to tell. I want to make it so people can connect with those stories whether it's emotionally or intellectually.
READ MORE: Ian Daniel and Trans Activist Raquel Willis on Elevating Trans Experiences
I started it because I was pissed off that I was in racist LGBT spaces, transphobic women's spaces and that the discrimination was such that I had to choose a part of myself to belong in a different space. I couldn't invite my friends who were either gender non-conforming or trans to different spaces because they would be treated poorly.
I had a conversation with my mom where I was like just pissed off, and she was like, "Blair why don't you just create your own?" And then I did.
We're teaching a lot, but you don't feel like you have to learn new terms or if you do need to learn new terms they're explained in the article in a way that I felt was different. And it's been working.
What advice do you have for anyone who wants to get more activated?
When I was young there was something inside me that was looking for somebody who had been doing it longer to give me a pat on the back and say, "You got this, you're an expert. Now go." Or a degree I needed to get. Or a class I need to take. I wanted to work to build my expertise and get better at what I'm doing or just trust myself. But it's never too early and it's never too late to own that.
You can learn more about Blair's current work at www.DoSomething.org. Use the hashtag #BiWeek to raise awareness for and in celebration of bi+ people. Support the The Trevor Project, the leading national organization providing crisis intervention and suicide prevention services to lesbian, gay, bisexual, transgender and questioning (LGBTQ) young people.
This interview has been edited for brevity and clarity