Illustration by Lia Kantrowitz
I'm on the phone with Brian Copeland, and he's attempting to gauge my interest in adopting a kid, a topic even my mom doesn't broach. I stammer and sheepishly explain how, even if my partner and I were interested in adopting, I don't think we have enough space in our tiny Los Angeles apartment for a baby, let alone a full-grown teen.
"You know, we have gay fathers who live in 12,000-square-foot homes and gay fathers who live in one bedrooms," says Copeland, who has two adopted kids of his own. I look around my sad living room and decide Copeland would think differently if he could see the sorry state of my kitchen, a likely health-code violation.
But this playful cajoling seems to come naturally to Copeland, the creator of a Facebook group named "Gay Fathers." The community's mission is to connect current gay parents—who know firsthand the inherent struggle and attendant joy adoption brings—with prospective parents from across the country. Through questions answered, stories shared, and advice given and received, members of the group are making fatherhood easier for one another, whether they live in Kansas or the Castro.
"We want to be the Disney World of gay fatherhood online," Copeland told me.
Copeland founded the online community in 2013, and it's grown to nearly 5,000 members since. Like the posse of gay fathers in the most recent season of Bojack Horeseman, it contains dads from seemingly every subculture. Members run the gamut from burly to skinny, jocks to nerds, young to old, and hail from every race and ethnicity; they post heart-melting photos standing alongside their children on front porches, trekking through national parks and mingling at backyard barbecues. They invite one another to Disneyland's annual "Gay Days" gathering, ask questions about surrogacy options, and commiserate with other dads about their moody teens.
It's not unlike what you'd encounter in any parenting support group, straight or queer. But here, geographic disparities in LGBTQ acceptance and parenting resources are at least partially dispelled. While liberal enclaves like San Francisco and New York often have LGBTQ centers that provide childcare and other support services, gay parenting groups (like the Southern California–based Pop Luck Club) and gay family-friendly events, parents in Missouri or rural Texas are often less lucky.
While there are other gay parenting hubs online, some are more restrictive about who can join the discussion. Men Having Babies, for example, only allows men interested in surrogacy, not adoption, to interact in their Facebook forum. And because the Gay Fathers membership hasn't yet reached gargantuan levels, and Copeland screens every potential member, the community is more close knit than many.
Copeland mentions families from nearby Southern states that recently met in a group thread and went on a multi-family outing to Silver Dollar City in Branson, Missouri. "My job is like that of a concierge," he said. "I'm here to connect people and try not to get in their way."
---
Watch Broadly sit down with actor Brenna Harding to talk same-sex parenting rights: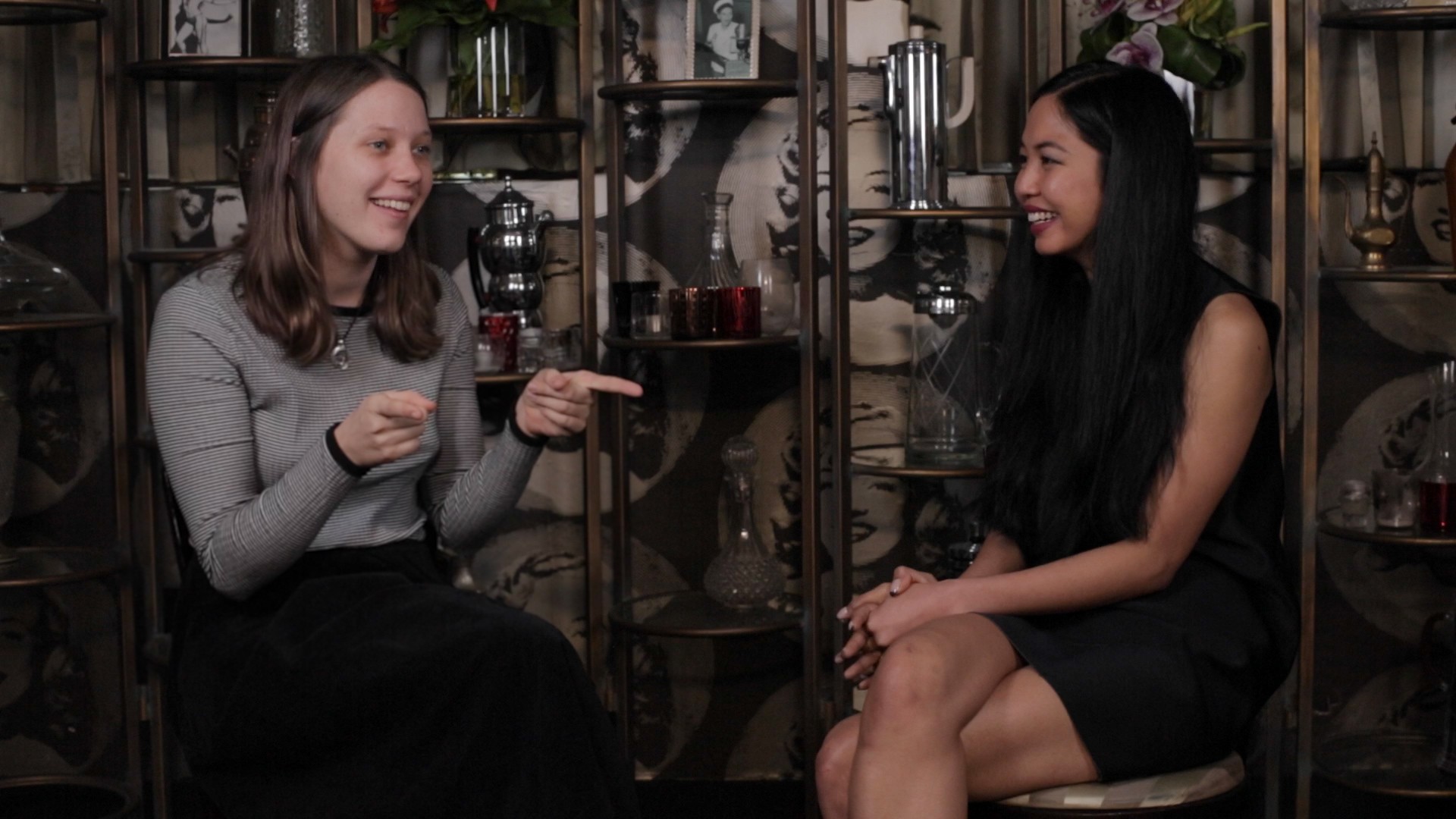 ---
"I've developed a greater respect for my fellow gay fathers who struggle to survive in areas of our nation that aren't as socially developed as the West Coast," Gay Fathers member Greg Ervin told me. He and his partner live in Nevada and have raised five boys together: two from a lesbian friend who was a surrogate, one from his husband's high school years, and two they've adopted. "We actually have three grandchildren now, so we mainly are providers of advice on the group, not receivers," he said.
Another member, Doug Creef Jr., said the group was a source of comfort when he had questions he felt he couldn't share with his friends, including what to say if your kid accidentally walks in on you in a compromising position with your partner. "I can't post that kind of stuff on my profile," he said.
There's a sense of hard-won pride among gay fathers, especially since the road to adoption or successful surrogacy can be long and arduous. A patchwork of different laws across the country dictate how couples can adopt; what's true in New York isn't so in Oklahoma. Those who are able to navigate the rules tend to possess mental fortitude. No surprise, then, that studies have shown gay fathers often had happy childhoods themselves; according to a 2012 study of Australian and New Zealand fathers, the majority of those surveyed enjoyed strong bonds with their own family as adults, and regularly kept in touch with their parents. Other recent studies have shown that gay fathers self-report greater amounts of life satisfaction, happiness, and purpose compared to heterosexual fathers and gay men without children.
The gay community, however, isn't always friendly to those who choose fatherhood, according to Copeland. He regaled me with cautionary tales about how party invitations and social outings dried up the second he and his partner had kids."Some gays say, 'Why would you ruin your life?'" he said. "They can say it in a tongue-in-cheek way, but they also might be serious."
While there's a popular perception that all gay fathers fit into the mold of Modern Family's Cam or Mitch, the truth is more nuanced. "Honestly, we're kind of boring," Copeland said. "When people say, 'Aw, you're a single dad with a kid, how precious,' you know, it's nice and the kids are cute, but life is hard. Gay fatherhood isn't sprinkled with glitter."
In addition to the "Gay Fathers" group, Copeland has created subgroups for trans, disabled, and divorced gay men. Some within them post queries about how to come out to their kids after a divorce or what it's like to experience postpartum depression as a man. Others rail against portrayals of gay men in pop culture.
The group has also successfully facilitated adoptions. According to Copeland, after a member posted a story about a family of children who'd been returned three times to the adoption system—the older son had "major discipline issues," Copeland said—two of the men in the group stepped up and decided to adopt them.
"They went through a lot," Copeland told me. "They called me the first night and said, 'This is the hardest thing we've ever done, but we're going to make it.' Now, two or three years later, those kids are still in that home. I see them every Sunday—they were just at my house for a pool party."
More than anything, Copeland wishes more people understood the social benefits of adoption. "Everyone thinks there's this list of people who are waiting for children, but when you go out into the real world, people tell you, 'Well, we won't take a child whose mother has done drugs or smoked,' or 'we won't take a child of a certain ethnicity or background.' And gay fathers have raised their hands internationally and said, we're going to provide the best damn home you've ever seen."
Follow Steven Blum on Twitter.