Three schools in Tulsa decided to change their names from honoring a slave owner, a Confederate general, and Christopher Columbus to instead highlight positive reflections of America's past.
The Tulsa Public Schools' school board voted Monday night to change Chouteau Elementary to Wayman Tisdale Fine Arts Academy and Columbus Elementary to Dolores Huerta Elementary School, Tulsa World reported. The new names will take effect on July 1.
But there's still a long road ahead for the renaming of Robert E. Lee Elementary in the same school district. While the board approved changing the name, it's waiting until August 6 because school officials can't decide on a new name. At first, the board thought it would simply change the name to Lee Elementary — but that wasn't that different enough from the current name. Now, the school board has appointed a new committee to consider a completely different name.
"It's a symbol of the 'Lost Cause' ideology," one parent, Joshua Schultz, told the Tulsa World. "If we just call it Lee, we fail to reckon with the history." The Lost Cause ideology essentially touts that the Confederacy should have won but lost due to the North having more power, money, and people during the Civil War.
But other parents just want the naming issue to be figured out. Shane Matson, a Lee parent, told the Tulsa World that the nearly yearlong process has taken a toll on the community.
"This whole process has been incredibly divisive," Matson said. "It's really been unfortunate to watch this beautiful community suffer from this."
Matson is one of the parents advocating for the school to just be named Lee. He's also on the new committee that will consider a different name.
The movement of removing Confederate symbols has taken huge leaps since the violent white supremacist rally last August in Charlottesville, Virginia — 110 public Confederate symbols have been removed, although 1,728 still stand, according to the Southern Poverty Law Center.
But there wasn't much argument over renaming Chouteau and Columbus, local NBC affiliate KJRH reported.
Chouteau, originally named for trader and slave owner Jean-Pierre Chouteau, will be renamed Wayman Tisdale Fine Arts Academy to honor a Booker T. Washington High School alumnus, NBA basketball player and smooth jazz bass guitarist who died in 2009. When the announcement was made, the people in attendance gave a standing ovation.
Columbus elementary took on the name Dolores Huerta Elementary School, to honor one of the most influential labor activists of the 20th century.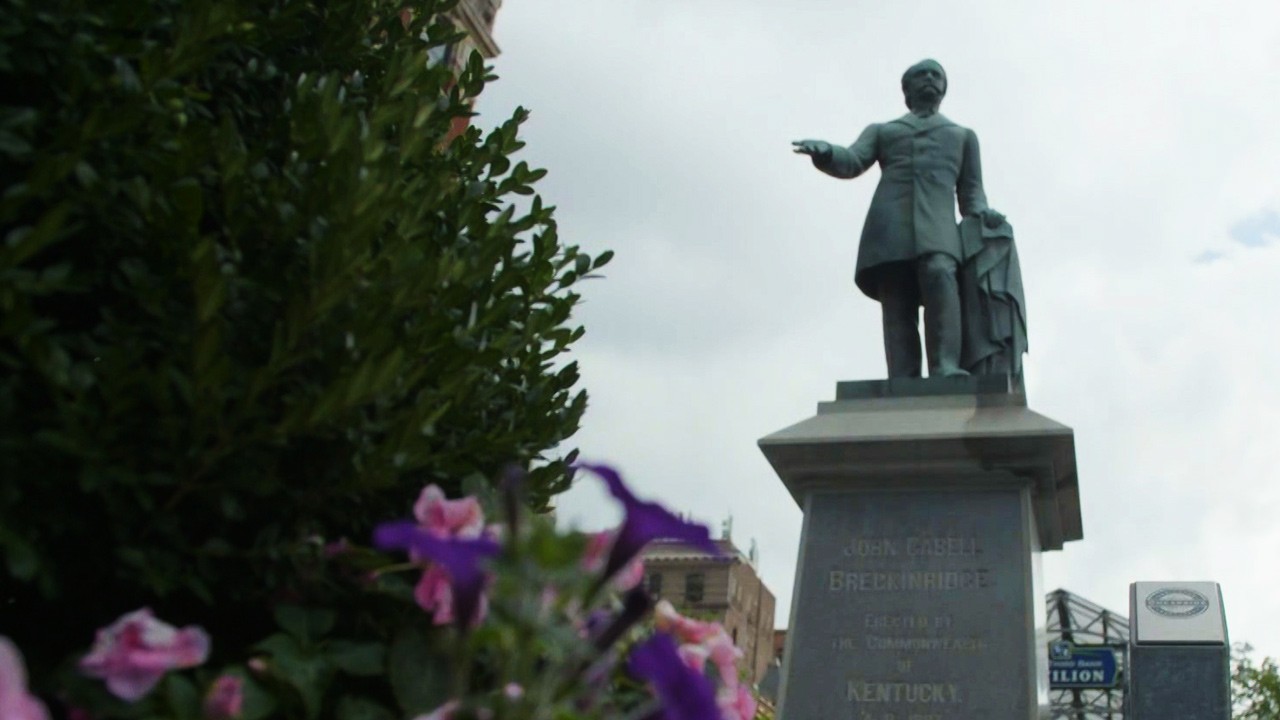 Cover image: City workers drape a tarp over the statue of Confederate General Robert E. Lee in Emancipation park in Charlottesville, Va., Wednesday, Aug. 23, 2017. (AP Photo/Steve Helber)