Photo by Nick Turchiaro-USA TODAY Sports
As fired-up Toronto Raptors president Masai Ujiri addressed the media for his end-of-season availability on Wednesday, his one committal statement was also his most obvious.
"If they want us to break this up and start over, you might get fined for using this word but 'tanking,' no, we're not doing that here. We're finding young players we want to grow and we want to win," he said.
Normally, Ujiri dislikes these sessions. In this case, he'd had less than 48 hours to process and evaluate after another sweep at the hands of the Cleveland Cavaliers, and while there was no promised "culture reset" this time around—Ujiri opened his remarks by joking that he can't sell that same line again—it was clear the wounds were still fresh. Ujiri's tone ran defiant, even defensive, about the success the franchise has achieved over the last five years.
"What these guys have done will remain in history in this organization. No question about it. I think we have to respect that. Forget the noise and what everybody says," he said, his voice rising. "It's incredible where we've come in the last five years—and that's not a pat on the back—but we go through stages of winning, and maybe we're going through a stage. I believe in this. I believe in the city. Anyone who wants to poke fun, hey, we're proud of the moments we''e spent here and we're really proud of what's going to come after this."
In other words, there is value in ascending to even this level. Ujiri also mentioned the weight of greater expectations, expectations that only come with relevancy. That relevancy is something the Raptors haven't had prior, and thinking longer-term, it's a relevancy that will matter the first time the team's cap sheet and competitive window line up to be a true free agent player under Ujiri. It's easy to get caught up in a championship-or-bust mentality, but that's not always realistic. As the president notes, 29 teams go home disappointed, and it's not possible for the league to be structured with the Golden State Warriors atop it and the rest of the league kicking the can down the line for the future.
Passion aside, it's not as if the Raptors could really go in the blow-it-up direction, anyway. With apologies to a vocal portion of the fan base who seem to have had enough of being very good instead of a true contender, the eject button the Raptors built into this core comes next summer, not now. With two years left on pricey deals for Serge Ibaka and Kyle Lowry, one more before a player option for Jonas Valanciunas, and up to three more for DeMar DeRozan—plus a now-uncomfortable four for Norman Powell as his extension sets to kick in on July 1—it's hard to imagine how a tear-down could be expedited to where the Raptors were able to completely cleanse themselves of their most veteran players.
Another wrinkle, if they could manage: They might be too good to truly tank, armed with a youthful core that made them the second-youngest roster in the playoffs. Even a stripped-down version of the Raptors might back its way into 30 wins, and Toronto fans surely remember the hollowness of a return from an ineffective tank-job (no offense to Terrence Ross, but Ben Uzoh didn't die for that). Ujiri is a part of the league's competition committee, and that committee recently approved changes to the lottery structure that will shift the reward structure for true bottoming out; the percentage likelihood of landing that No. 1 pick is now spread across more teams, and some embarrassing hypothetical 12-70 Raptors team would only have a 14-percent shot at our nation's bounciest son R.J. Barrett, or whomever.
"It's not at every time that every organization is going to have that generational player," Ujiri said. "That comes with strategy, luck, planning, winning, many things, and I believe we have that structure and we've created that culture here. We can get there at some point."
When Ujiri extended the window of this core last summer, the plan always appeared to run at least until 2019. Next summer, the four biggest contracts on the team would have more value, or at least would be easier to move a year closer to expiration. Team control and cost certainty is great, but in the current cap environment—with space at a premium and the luxury tax line plateauing quicker than initially anticipated—there projects to be a small shift back to valuing good players on expiring deals, even outsized ones. What's more, the Raptors will know far more about their young core by that point and will be in a position to better understand how to build an effective pivot to the next era.
Those are questions the Raptors still have time to answer, because it was fairly clear Wednesday that they intend to trudge forward. They believe they got closer to overcoming Cleveland, though a 4-0 series sweep and across-the-board admissions that the outcome had at least something to do with the team's psychological state is discouraging. Maybe they're banking on LeBron James heading elsewhere or Philadelphia and Boston and Milwaukee not quite ascending to where the NBA community is projecting them just yet. You can make a legitimate case that as wide open as the window felt this year, 2018-19 is just as open. That's how the three-year window-extension was intended, anyway, with 2017-18 representing a shift in playing style and an empowerment of the youth, laying clear the team's needs for a 2018-19 season in which there would be an easier path to spending into the tax and a greater knowledge of what holes need filling.
If anything, this is where the discourse needs to shift a bit. It's unfair to hold Ujiri and Dwane Casey and anyone else to their comments in the immediate aftermath of the season, and Ujiri has become famous for his ability to speak passionately and to inspire renewed trust and faith without actually revealing much. Anyone who came away from Wednesday's press conference with a sense of what the Raptors intend to do from here is better at reading between incredibly thin lines than I am, or they're squinting too hard at a 3D puzzle that doesn't actually contain a schooner within. Even the job status of Casey remains up in the air, because the cooling-off period is an important one ahead of serious evaluation.
The Raptors can sell sticking with this group. Really, it's an easy case to make, and Ujiri could sell shoes to Michael Jordan. The argument: Toronto is too heavily leveraged on high-end talent to tank effectively, there is value in continuing to build 50-win seasons and playoff experiences and the overall equity in the Raptors name, and there's upside remaining despite a star duo likely embarking on the wrong side of the aging curve because they're surrounded by a talented, young group, even if there's not a sure-fire star within. There are, eventually, diminishing returns to that existence; the Raptors, moribund until the last few seasons, have not reached that point yet. Another playoff defeat stings, but being really good for an extended period of time is still worthwhile. This isn't quite the 2014-15 Atlanta Hawks yet, because there's more promising youth to eventually pivot with and it's a year early for the "they'll leave and you'll have nothing!" arguments.
What the Raptors won't be able to do is sell this same group as a contender to make the NBA Finals, which, if they're being earnest, is the highest goal this core can realistically hope to achieve. After three straight kicks at the Cavaliers can, it's hard to imagine Raptors fans or the NBA at large believing next year will be different. They're not going to have a better résumé on paper than 59 wins, the No. 1 seed, and a top-five ranking on both ends of the floor. If that couldn't get them over the hump, nothing short of OG Anunoby or Pascal Siakam rising to borderline-star status will change the thinking of this group's ultimate upside. And so the Raptors have some tough decisions to work through, even if it's clear they won't blow it up. There are a multitude of paths between tanking and keeping this group together, and Ujiri will need to explore them.
---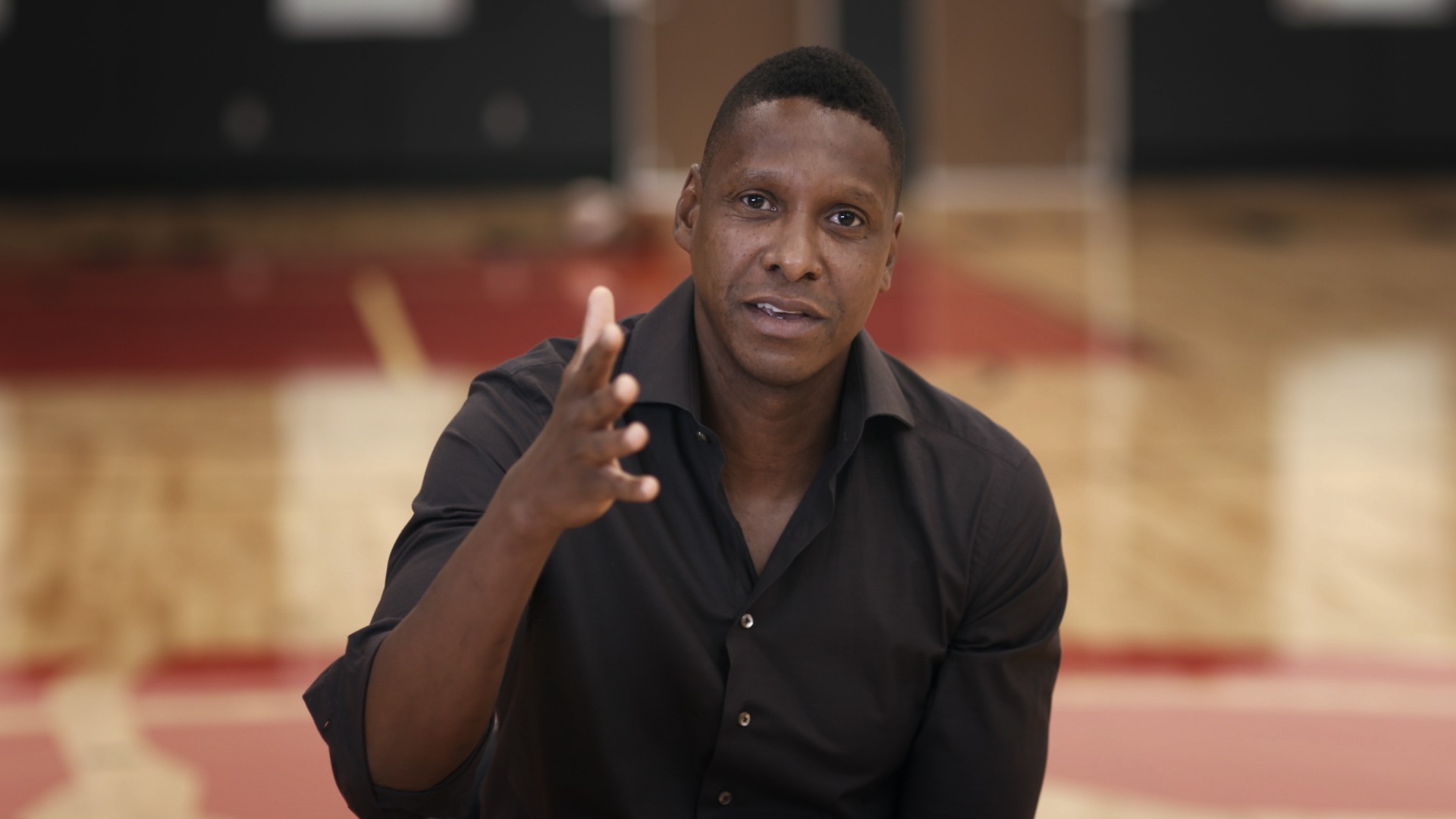 ---
Casey, a very good coach, should be evaluated thoroughly to see if the micro-shortcomings this team has run into are a byproduct of his approach or something else. The market for Lowry, the team's highest-impact player during this run, should be explored as he ages a season further. DeRozan is the face of the franchise and the first star who ever wanted to stay, and trading him would introduce a tough P.R. situation, but he's also the team's stylistic bottleneck and could fetch a reasonable return that perhaps lowers the team's talent level (a risk, given they're already often at a talent deficit) but makes them a more holistic and versatile group. It would be risky to flip Ibaka for different bad money, and still it should be explored. Ibaka is not "better at center" so much as he's just not all that good now, the team has two young centers, and Anunoby and Siakam can capably be a power forward combination against most teams. Making a play for another star without subtracting one would seem unlikely—the Raptors don't have surplus pick equity and Anunoby is their only blue-chip prospect—but Ujiri will surely be aggressive.
"Everybody can question Casey all they want, you can question Kyle all you want, you can question DeMar DeRozan all you want. Guess what? I have to look at a body of work." Ujiri said. "As a leader, I have to look at a body of work that had been done over the last five years and think what's the last five years, and what's the next five years ahead. And that's what I have to do, and that's what I'm going to do. Yes, there are weaknesses. And, yes, there are strengths. I have to figure out a way. I say it again, there's only going to be one champion here, so everybody else is going to be disappointed. And we are disappointed right now."
In the coming weeks, the Raptors will sober from this defeat and chart a course. It will not be a straight line from this ending to the same starting position again. Ujiri doesn't sit still in the offseason, and even if the team wanted to stay intact, they have some dancing to do around a heavy luxury tax bill. The blow-it-up crowd is probably going to have to wait at least another year (and maybe shift their expectations on the severity of that request), and the Raptors are going to continue to build what they feel has become a world-class program. They're among the youngest competitive teams and most successful at developing players over the last few years, and there are options—not easy ones—for making changes to what will ultimately be a similar core.
"We're not going to handcuff ourselves in any way but the one thing I know is we're a strong team now, we're together now, and now it's my job. It's on me. Put it on me," Ujiri said. "Forget all the other stuff that you guys are talking about. Put it on me. We'll get better."
They can be really good again, and that's important. They haven't reached the point where that's no longer of value, and the two-steps-back approach doesn't suit the front office or, really, reality at this moment in time. The Raptors won't be able to sell that earnest belief in the playoffs turning out better next time around, but that doesn't necessarily mean they're lying to themselves if they come back believing it.