Getty Images
Hawaii was put on "red alert" Tuesday, after the Kilauea volcano sent a plume of gas and ash 12,000 feet into the sky, posing a hazard to residents and aircraft in the area.
The U.S. Geological Survey raised the alert from orange to red, meaning a "major volcanic eruption is imminent, under way, or suspected with hazardous activity both on the ground and in the air." It's the first time the alert has been raised to red since Kilauea — one of the world's most active volcanoes — flared up on May 3.
"We're observing more or less continuous emission of ash now with intermittent, more energetic ash bursts or plumes," Hawaiian Volcano Observatory Deputy Scientist-In-Charge Steve Brantley told reporters.
The activity at Kilauea in recent days has destroyed more than 30 homes, prompted the evacuation of more than 2,000 residents, and covered 115 acres in lava. Authorities say 21 fissures have opened, continuously emitting ash and "vog" — volcanic air pollution — which has fallen up to 18 miles downwind.
READ: Hawaiian volcano is now spewing lava straight into a neighborhood
The ash creates a hazard to aviation — reducing visibility and potentially affecting jet engines.
The volcano is also emitting sulphur dioxide — a toxic, choking gas — prompting warnings to residents in affected areas to stay inside their homes.
The U.S. Geological Survey warned Tuesday that the activity at Kilauea could become more explosive at any time, "increasing the intensity of ash production and producing ballistic projectiles near the vent." Kilauea, the most active of the five volcanoes that form Hawaii's Big Island, has been active for much of its recorded history.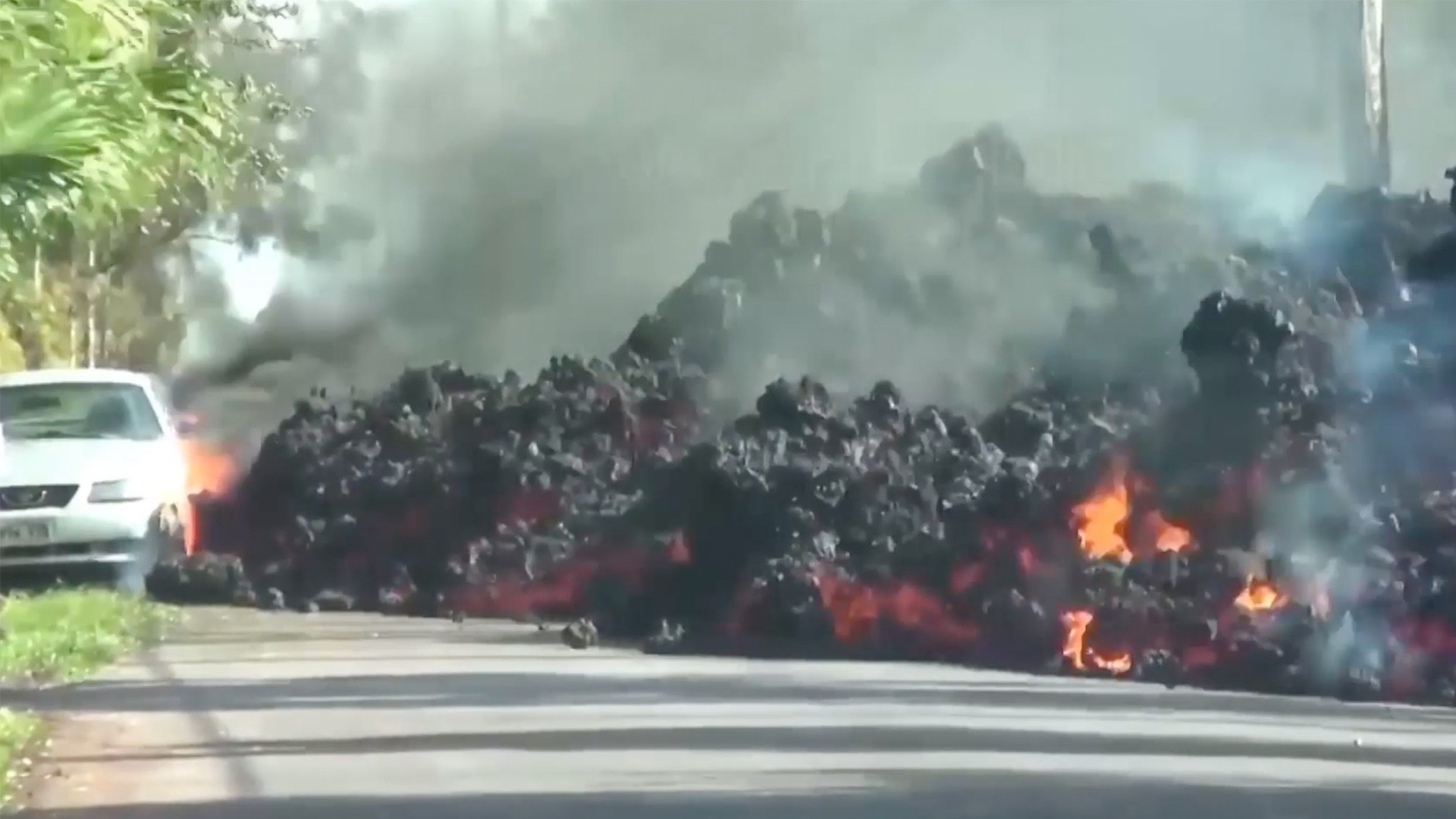 Cover image: People watch at a golf course as an ash plume rises in the distance from the Kilauea volcano on Hawaii's Big Island on May 15, 2018 in Hawaii Volcanoes National Park, Hawaii. (Mario Tama/Getty Images)