Image by Aaron Barksdale
The point of no return: Unless drastic change happens, it's only a matter of time before the impending climate apocalypse wipes us all out. According to the National Oceanic Atmospheric Administration, CO2 levels in May 2017 were through the roof at 409.65 parts per million (ppm). Before the Industrial Revolution of the 19th century, the rate of carbon dioxide was near 280 ppm. The 2017 figure is the highest level of CO2 on record and it's clearly the result of human activity.
Our climate pollution problem is worsening, but there's still a chance to limit the damage that's already happened. One small thing you can do is reach out to your mayor and tell them to support 100 percent clean energy in your town. We know that the Trump administration does not give a rat's ass about the environment, he made that clear after withdrawing the US from the Paris climate agreement, so it's up to local governments to make the changes that will keep Armageddon at bay a little longer.
Change of heart: President Trump went back on one of his xenophobic promises from the 2016 campaign trail, in which he demonized undocumented immigrants and called for their deportation. But now he's singing a different tune, and surprisingly, we actually like the sound of it. As of June 16, via the Department of Homeland Security, President Trump announced that he will not deport DREAMers a.k.a. beneficiaries of the Development, Relief and Education for Alien Minors Act. DREAMers are undocumented immigrants who came to the US as kids but aren't technically American citizens despite being here for the majority of their lives.
Maybe Scrooge's ghosts of past, present, and future greeted Trump one night when he was feeling guilty and were able to show him the error of his ways. We can't give Trump a pat on the back just yet. Due to a Trump administration policy, the parents of DREAMers aren't getting the same protection as their children, which means splitting up families, risking deportation for many undocumented people.
---
Check out some more video from VICE: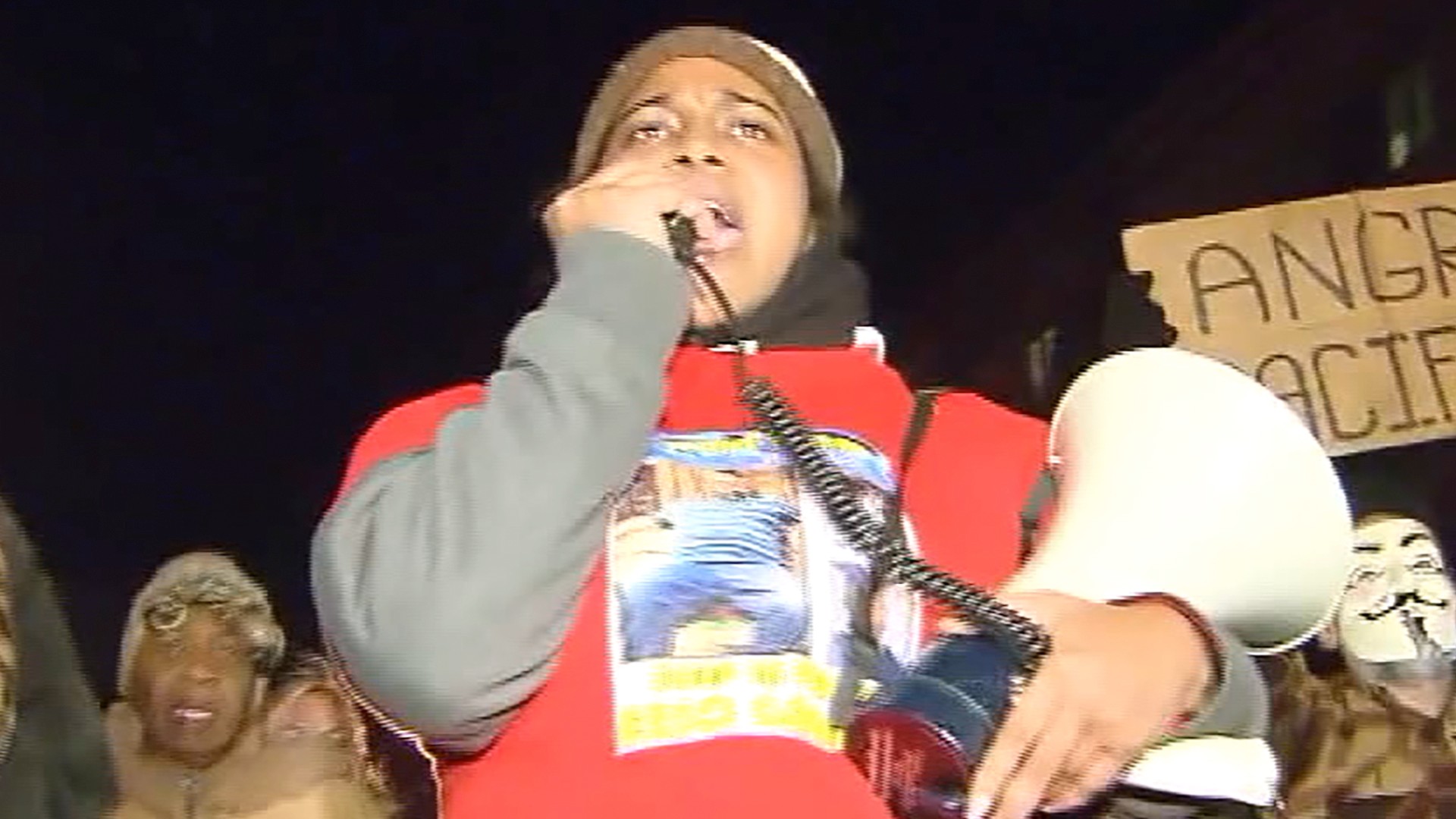 ---
Stop killing black men: On Saturday, a Minnesota jury acquitted police officer Jeronimo Yanez for fatally shooting Philando Castille seven times during a routine traffic stop in July 2016. The case gained national attention after Castille's girlfriend, Diamond Reynolds, livestreamed the aftermath of his death on Facebook. Reynolds' four-year-old daughter was also in the car and was nearly shot by a stray bullet that Yanez intended for Castille. Hundreds of protesters gathered in St. Paul and Minneapolis to call out what they saw as inherent inequalities of the justice system. According to the Washington Post, Castile was one of 963 people killed by police -- 233 of whom are black. Castille's death is yet another instance of an officer using deadly force against a black man, not being held responsible for their actions.
Never Forget: June 17 marked the two-year anniversary of the terrorist attack on "Mother Emanuel" AME Church in Charleston, South Carolina. White supremacist Dylann Roof entered the church and briefly joined in a prayer meeting before opening fire, killing nine people.
Architect Michael Arad, who designed the September 11 Memorial in New York, has been commissioned to create a work that honors the members of AME that lost their lives in that senseless tragedy. The announcement of the new monument follows "The Hate Won't Win Unity Walk," a community-led event that brought people of all backgrounds together to commit to peace, tolerance and respect.
You've been served: On Wednesday, nearly 200 members of Congress sued Donald Trump—oh shit! Short of impeachment, this is the most aggressive legal action Congress can take against the executive branch. According to the New York Times, this is also the largest group of congresspeople to sue a sitting president, which is a pretty big deal. The plaintiffs say that Trump ignored the emoluments clause of the Constitution, which is basically legal jargon saying that foreign governments are sliding money into Trump's DMs. This is the third suit that Trump is facing on these same allegations, the other two come from Attorney Generals in both Maryland and DC and a non-profit. It's uncertain what will come from all this litigation, but Congress is sending a clear message that they're not fucking around.
This is NOT what democracy looks like: Senate Republicans have been uber shady about their plans for their health care bill, which will affect millions of Americans. We've been getting piecemeal information what might be included, but the GOP insists on keeping developments behind closed doors. Now the Democrats are clapping back with a plan to hold the Senate floor in protest of the secret healthcare bill this Monday. This is the chance for Democrats to throw down the gauntlet, but whether or not it will be a success remains to be seen. You can weigh in one way or the other by calling your senators (every state has two).
Please don't stop the music: NYC is known for nightlife. It's not just about having a good time, it's a fundamental part of the city's culture and a driving force behind the economy. Right now the nightlife business and the people who attend are being threatened by antiquated law from the prohibition era. The cabaret law is an arbitrary rule that really put unnecessary oversight on the nightlife industry. NYC Council Member Rafael Espinal is working with artists and industry insiders to fight this legislations and restore the spirit of the city. On Monday, June 19, Espinal is leading a rally and press conference on the steps of NYC City Hall to raise awareness for the issue.
Unbroken: There's been another terrorist attack in London, this time targeting Muslims who had just finished celebrating the holiday Ramadan. A van barreled into pedestrians outside a mosque, killing one person and leaving eight others hospitalized. This time the terrorist was an Islamophobic white man who is now in police custody. This tragedy is the fourth terrorist attack in the UK in the last three months.