Photos courtesy of ABC
Reality television is supposed to be frothy fun, but a recent situation on the set of ABC's Bachelor in Paradise is exposing the cracks of the genre, laying bare problematic practices around intoxication, consent, and safety on reality shows. Broadly spoke to veteran reality producers and sexual assault advocates about how contestant safety is (and isn't) taken into consideration during reality television production.
Bachelor in Paradise
has long served as the lowbrow, fun companion to ABC's more uptight Bachelor
franchise
; whereas on
The Bachelor
contestants look for love in a somewhat straightforward manner,
Bachelor in Paradise
is a more loose reality competition in which both male and female contestants compete to save themselves from elimination while drinking, lounging by the pool, and hooking up in a shared house. Like many shows where contestants are forced into close quarters to mate up and fight, alcohol is one of the main catalysts for contestants' actions, and
drinking
is one of the main activities for a frequently bored and isolated cast. All of this came to a head last week, when production for
Bachelor in Paradise
was
shut down
after "allegations of misconduct" were made by a producer who filed a formal
complaint
over footage of contestants
Corinne Olympios
and
DeMario Jackson
having a sexual encounter. Rumors of the content of the footage vary, but some
allege
that Olympios was so intoxicated during the sexual encounter that she appeared to be unconscious and unable to give consent. Cast members were reportedly upset that the show's crew did not
intervene
on Olympios' behalf. While production of the show is currently suspended, many believe that the show will be permanently
canceled
because of the damage the allegations have done to the brand.
Bachelor in Paradise is hardly the first reality program to deal with allegations of on-set assault. Tonya Cooley, a Real World/Road Rules contestant, won an out-of-court settlement against the production of The Real World/Road Rules Challenge after alleging that her cast members penetrated her with a toothbrush while she was passed out as cameras rolled and production did not intervene. In 2003, a non-cast member of MTV's Real World: San Diego reported to police that she was drugged and sexually assaulted in the Real World house by a friend of a cast member. Production members allegedly held up a police investigation of the rape, refusing to turn over footage of the night in question and eventually leading police to obtain a search warrant and raid the house. Police eventually declined to press charges.
---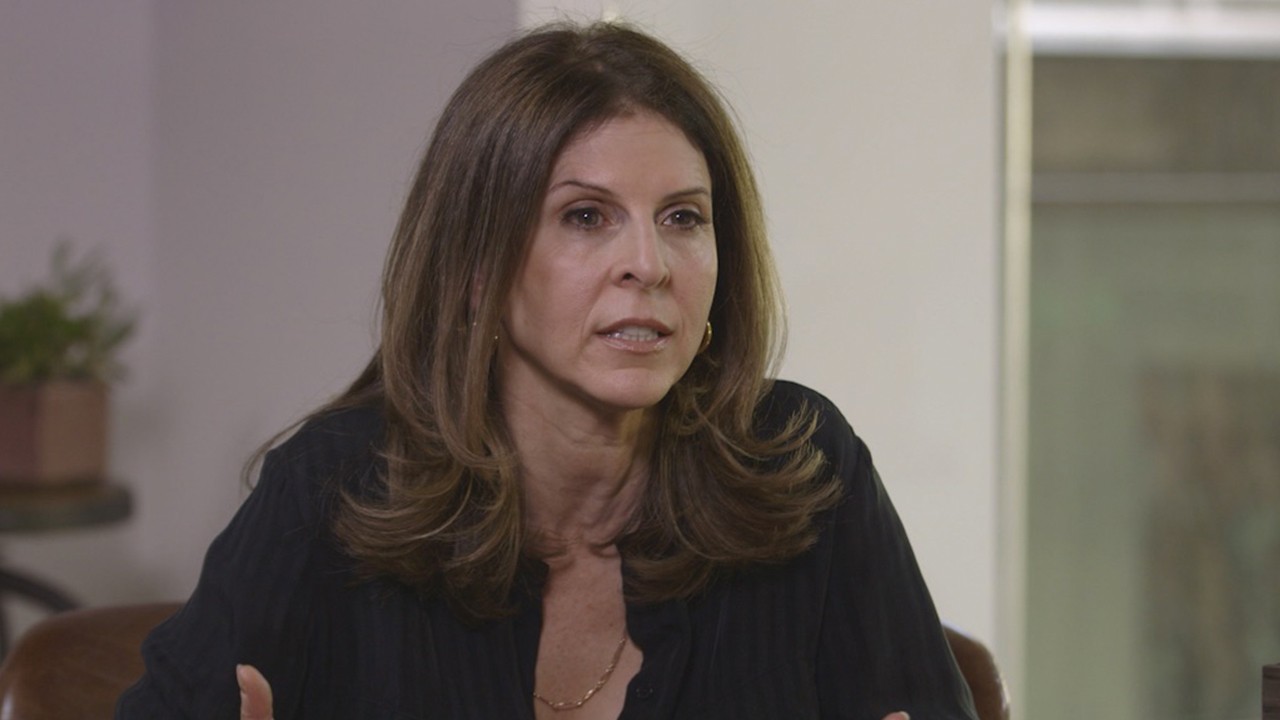 ---
Mark Cronin, head of the pioneering reality television company 51 Minds, told Broadly that as an industry vet, he takes extra care with contestant safety after years in the business and requires all cast members to undergo psychological examination before appearing on camera, an industry standard that continues today. His company created The Surreal Life and its myriad spin-offs: Flavor of Love, I Love New York, Rock of Love, Charm School, and I Love Money, and experienced its own massive tragedy when a cast member of Megan Wants a Millionaire , Ryan Jenkins, was charged with murdering his wife, Jasmine Fiore. VH1 canceled the show after only three episodes.
"The Bachelor [franchises] just had this disaster. That was a big fear of ours," Cronin told Broadly. "You're liable, so you can't put someone in the cast who's a danger to themselves or others, to the extent that you can predict that," Cronin explained. "Believe me, it's not quite a full science. They've been interviewed by a psychologist for an hour, and he takes the psychological exam of 500 questions that's meant to show if they've got a potential problem."
But the introduction of alcohol, thought to loosen up bored contestants and cause on-screen drama, can create a more combustible environment. Broadly spoke with Ryan (name has been changed), a former reality crew member who worked on a similar "party house" style show, who said that if drinking wasn't explicitly encouraged, cast members were certainly selected based on their volatility and relationship with alcohol: "[Producers] don't necessarily pressure [contestants] to get drunk, but they definitely cast people who are known to get ridiculously drunk and get into trouble, and then put them in a party atmosphere. There is plenty of booze around the house and set and the places they go all tend to be party type locations. They never leave the house to go on a hike, but they're always going clubbing."
RAINN spokesperson Sara McGovern told Broadly that ready access to alcohol can often lead to issues around consent and assault: "Like many other substances, alcohol can inhibit a person's physical and mental abilities. In the context of sexual assault, this means that alcohol may make it easier for a perpetrator to commit a crime and can even prevent someone from remembering that the assault occurred."
[Producers] definitely cast people who are known to get ridiculously drunk and get into trouble, and then put them in a party atmosphere.
In order to combat this behind the scenes, Cronin says he enforced strict sex rules at both his former company and his current operation, Little Wooden Boats, which produces Bravo's Below Deck. If competitors want to have sex, on-set producers separate them first and ask for their complicit consent.
"If either one of them we felt was too drunk to make decisions, we would not allow it," Cronin says. "Because we had control, this was our house. They were living in our house on our TV show. You can't say, 'Oh, they're adults, they're going to do what they do.' You can't allow a crime to occur. You just can't. You have to intervene, and you have to protect drunk cast members."
Ryan told Broadly that although he never saw anybody's sexual consent being violated on the gender-segregated cast of his television show, producers on his set took a more hands-off approach with contestants since they hired staff to specifically deal with dangerous behavior: "I was never put in a position where I had to intervene, but that's also because it wasn't my job to do that. If things would get out of control, we had security to break up fights and medics to tend to injuries. And [then] when all was said and done, the producers would step in and have a talk with the contestants."
This security doesn't always offer peace of mind. Beyond sexual assault, atmospheres with heavy drinking can spur contestants to violence. On his own suite of dating shows, Cronin recalls breaking up many fights and seeing reality stars pull knives. ( Flavor of Love fans will remember bodyguards tackling Boots as she promised "to kill" New York.) Cronin has since begun each production with a speech clarifying that they will break up violence of any sort: "If you stick your chin out or start spray spitting and screaming at somebody and you are provoking them to swing at you, you're as guilty as they are and you're both off the show."
"I witnessed plenty of the debauchery firsthand and can say that it was kinda gross," said Ryan. "We would cast people who would have big personalities and be ready to stir up drama, so over time, tensions would rise. And then when the producers do one-on-one interviews, they frame questions in a way to stir the pot. So when they all go out drinking, all it takes is for one of them to look at the other the wrong way, and fists start to fly. They would fight outside of clubs and at the house. It didn't matter who was there. I saw them pull each other's hair out and throw things at each other. I saw them step out of bars and puke, and then go back in. And we wouldn't really step in unless things got too out of hand."
Despite the many issues that drinking can cause on set and the way it's urged on by production, contestants are given very little education around intoxication and personal safety, according to Ryan. "I don't think any type of discussion or education on drinking was ever brought up!" Lack of education around drinking, consent, and violence may create good television, but it doesn't make for a safe and healthy environment for contestants. How should producers, and bystanders in general, react if they believe an assault is taking place? "The key to safe bystander intervention is learning how to intervene in a way that fits the situation and your personal comfort level," McGovern explained. "Effective bystander intervention can be as simple as creating a distraction like ordering pizza. If you believe someone's consent is being violated, or are concerned for someone else's safety, don't hesitate to call 911."
McGovern adds that no matter how intoxicated a person is, sexual assault is never the fault of the victim. "It's important to remember that only the perpetrator is responsible for sexual assault, and regardless of whether they were sober or consuming alcohol, the victim is never to blame. The best thing that friends of a victim can do is believe them. Recovering from sexual assault is process that looks different for everyone. There is no timetable for healing, but survivors of sexual violence are not alone."
Additional reporting by Mitchell Sunderland.