Photos courtesy of Planet 13
Think of the Planet 13 Superstore as a theme park for marijuana. That's certainly what it sounds like when David Farris, Planet 13's Director of Marketing, describes the still-under-construction Las Vegas cannabis entertainment center to me when I asked him to walk me through its features.
"As the customer enters the facility, they'll first come in contact with this sphere, this planet. And it will have moving water, steam, and lights that will replicate flames," he says. "On the roof you'll see a series of what we call lotus flowers, which will be multi-dimensional with multiple lights. The customer will actually be able to touch those; there are keypads on the ground floor so they can program the lights to move at the beat of the music—whatever they want to do."
Farris then details the "laser graffiti wall," which is being built to the west of the foyer and will be the first of its kind in the United States. Vacationers will be able to tag whatever they want on a glistening, immediately responsive LCD palate with a suite of glowpens, before walking along a giant touchscreen that lights up underneath your footprints through the main corridor. "After that you go into the dispensary area, where you'll see an 'orb show,'" continues Farris, as we near the end of his tour. "These six giant orbs will fly into the room, and they'll perform with the beat of the music every 10 minutes. Then they'll fly back and recharge for the next show."
Farris tells me Planet 13 wants to create an experience where customers are "overwhelmed by the aesthetics." But the subtext I read is more clear: Planet 13 is trying to build a place that's full of stuff that's really fun to do when you're high, and if they pull it off, marijuana tourism will never be the same.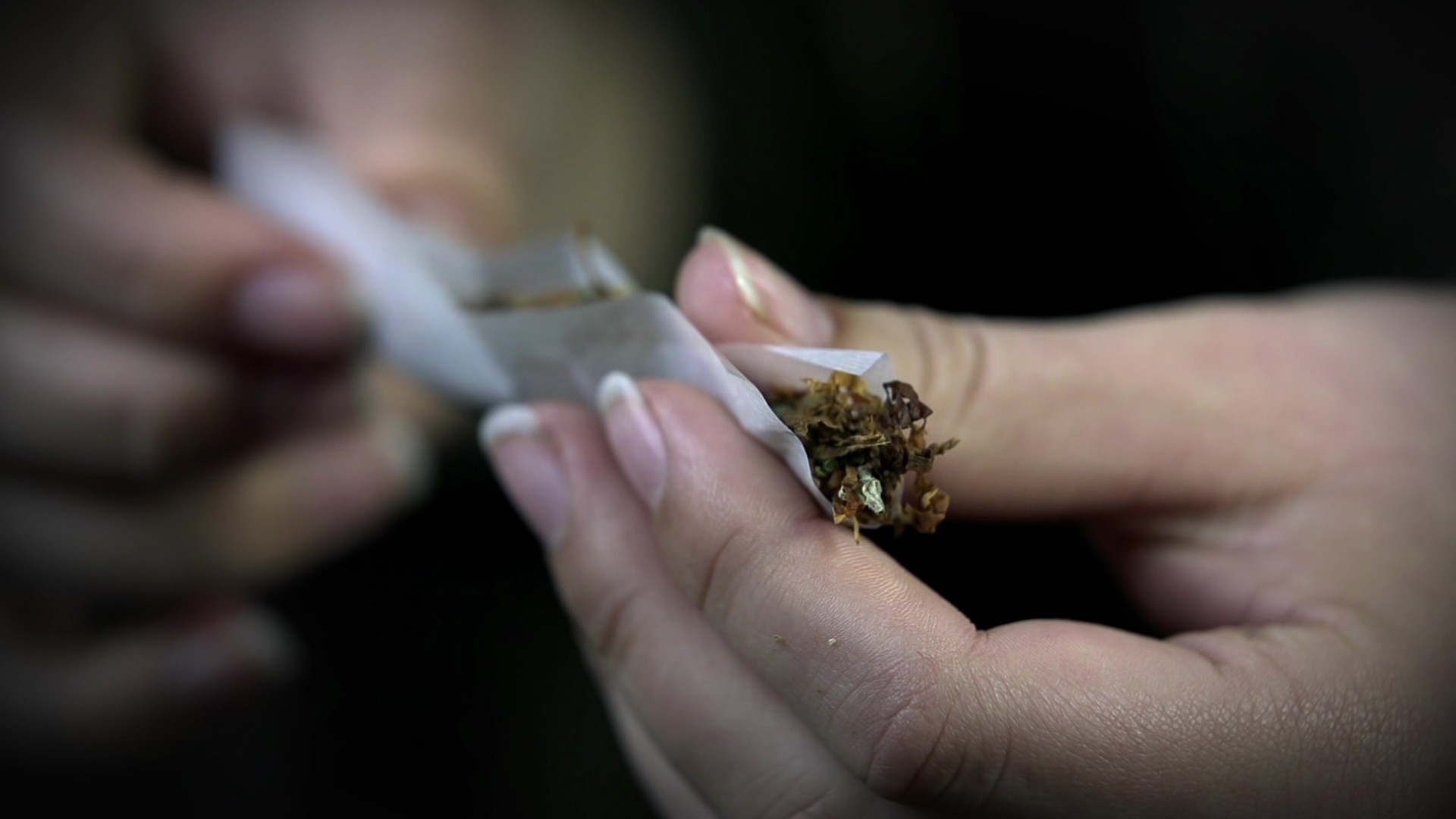 Before Planet 13 was programming orb shows, they were one of the many dispensary startups dishing out legal weed in the wake of Nevada's recreational legalization efforts that passed back in 2017. That is still true; you can go to Planet 13's website and place an order for in-house strains like Durban Poison and Banana OG, but their pivot to Vegas' brick-and-mortar entertainment district is a much more audacious endeavor. The company is now massive—encompassing two growing operations and a medical wing under the brand name Medizin—and the Superstore, which opens on November 1, appears to be its marquee investment. Farris' case is straightforward: "I grew up in Las Vegas, and gaming has built a fabulous platform over the years with mega-resorts that turned into themed mega-resorts. The whole idea is to drive traffic through the theme, so we thought, 'Why aren't we taking that concept and integrating it into the cannabis space?'"
However, even with the decriminalization of marijuana in the state, opening a dispensary in Las Vegas is more difficult than you think. The Planet 13 Superstore is being built remarkably close to the Strip—about a 10 minute walk—but they can't construct on the Strip because of some lingering legal minutia. "Marijuana use of any kind is banned on the Strip, and that's created a real problem," says Farris. "On one hand we've legalized marijuana use, and we have a bunch of people coming into the city that want to use cannabis products, and that's an issue because they can't legally use them in the rooms."
The murky legal jurisdiction regarding pot use in Nevada has actually created an underground network of travel guides which tells prospective visitors which hotels are, and aren't, 420 friendly. The reason for that is confusing; while marijuana is authorized to be bought and sold in the state, technically it can only be consumed in the privacy of your own home. That's why you can't yet go to a bar, buy a joint, and enjoy it on the patio. However, that might be changing soon; as reported by the Las Vegas Review-Journal , the city government is clearing the way to allow for "marijuana lounges" where people can smoke onsite. (If passed, it will be the second U.S. city with Amsterdam-style cannabis consumption clubs within its borders, right behind Denver.) This will be good news for the Planet 13 Superstore. Right now, people who purchase marijuana from vendors aren't able to smoke on premise, but Farris tells me if the marijuana lounge ordinance is passed, that will change. "We would be looking to have a consumption area in our complex," he says.
Until then, and even if it's not passed before the facilities November opening, Planet 13 aims to let tourists enjoy the future of the weed business a stone's throw away from the Planet Hollywoods and Hard Rock Cafes on the Las Vegas Boulevard. The company seems to be going about it in the right way, too. Alongside its own strains, the superstore will feature a variety of other options from other dispensaries. "A smorgasbord," as Farris describes it, with two or three times the amount of product they sell on the website.
Planet 13's long-term goal is to permanently recast the pot industry into something normal, rather than the trade of miscreants and burnouts. That is an uphill battle, especially in Jeff Sessions' America, but regardless of whether it takes off or not, a tastefully designed weed superstore is, at least, symbolically important. It allows America to witness a 40,000 square-foot building—the largest dispensary in Nevada—designed specifically in the name of marijuana. There's more power in that than you might think.
"I think there's a much broader market that's been exposed to cannabis, and people realize that if you use cannabis the world isn't going to fall apart," finishes Farris. "I think people know now that all the stories we were told when we were growing up were just that: Stories, with no facts."
Sign up for our newsletter to get the best of VICE delivered to your inbox daily.
Follow Luke Winkie on Twitter.