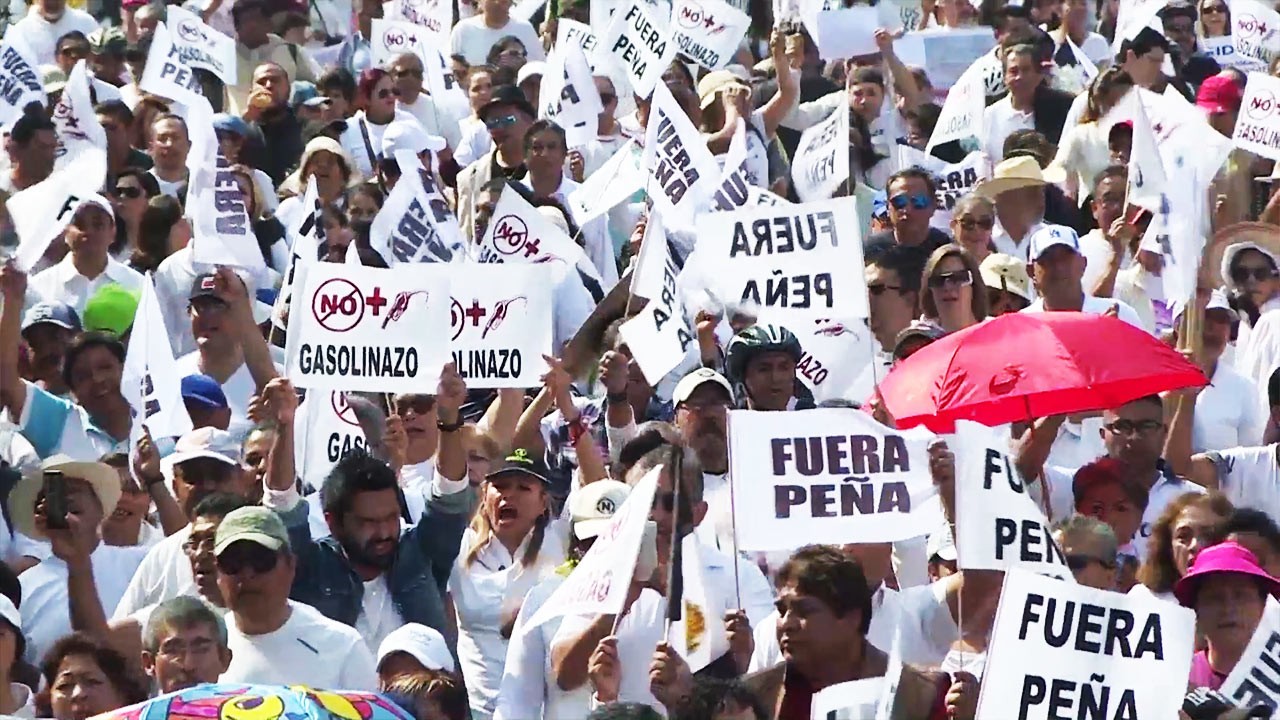 New Year's Day in Mexico saw a jump in gasoline prices and protests opposing them.
The price hike — up to around 20 percent for premium fuel — was a result of the deregulation of gas prices, announced in late December. Prior to the announcement, the Mexican government set the prices at the pump; soon, they'll be set by the market.
The protests that began Jan. 1 have included highway blockades, looting of stores, and rioting.
Mexican President Enrique Peña Nieto defended the price hike on Jan. 4, saying, "There is no greater cost to a society than not being responsible in taking care of its economic stability and that is why we must all take up the challenge of this [gas price] adjustment in order to move forward."