After 25 years, the only thing the Shorty family knows for sure is that Elsie Shorty was shot.
That lack of information is one of many reasons recollecting Elsie's murder was so difficult for the six members of her family who testified in Whitehorse on Tuesday – the first of three days of community hearings held by the National Inquiry into Missing and Murdered Indigenous Women and Girls.
The inquiry, which started its work in September 2016, finally began hearing official testimony from families this week, in a process that has garnered intense scrutiny and will carry on for months to come. Chief Commissioner Marion Bullard will hear from more than 40 Yukoners, alongside Commissioners Michele Audette, Marilyn Poitras, Brian Eyolfson, and Qajaq Robinson.
Those stories are being told at Kwanlin Dün Cultural Centre on the banks of the Yukon River in Whitehorse. Nearby, a ceremonial fire has been burning since early Monday morning.
"Some families are really, I think, pleased to host (the inquiry) here first because often the North gets forgotten about."
Doris Bill, Chief of the Kwanlin Dün First Nation, sat near it Tuesday afternoon. Three women in her community have been murdered in the last two years.
"Some families are really, I think, pleased to host (the inquiry) here first because often the North gets forgotten about," said Chief Bill. "I think it sends a message across the North that we're included … families fought long and hard to get here and they're anxious to tell their stories."
"It's a chance to be heard and a chance to tell the truth about what happened to their loved ones."
Families can choose to do that quietly, in private tents where they can meet with commissioners one-on-one, or they can opt to speak publicly in a large white tent on the lawn at Kwanlin Dün. And while the inquiry has already faced criticism from families in other parts of the country who say they have felt left out of the process, or question its ability to deliver justice, there wasn't a hint of that in Whitehorse on the inaugural day.
Elsie Shorty's family was the second of four families to speak publicly on Tuesday.
While many details of Elsie's murder remain hazy, or were simply never filled in for the family, others remain vivid.
"I will never forget that day," said May Bolton, Elsie's daughter, during her testimony. "July 16, 1992. That day changed my life forever."
May struggled to get the words out as she told the commission that's the day she and her sister-in-law drove to the family's off-grid cabin near Ross River, a community with a population of roughly 350.
When she arrived, the door of the small cabin was open. May called out to let her parents know she was there, but received no response. When she walked in the door, she saw her mother in bed. Sleeping, May thought, until she got closer, and saw the blood.
"July 16, 1992. That day changed my life forever."
That's when May said she went into "residential school survival" mode – a mode she never really came out of.
"I was just numb to the core … I shut everything down," May said.
Elsie's granddaughter Cristal Bolton was 11 at the time. She told the commission she remembered May shutting down. She remembered all the adults around her shutting down. She didn't know what to do with her own pain, especially when she heard the secretary at her school call her grandparents "a couple of dumb Indians" and then suggest her grandfather Alec be locked up for life.
That's because Alec told RCMP he had shot Elsie – a mistake, May told the commission. Her father spoke Dene, and had trouble understanding English. But, with a confession, May said it was an open and shut case for the RCMP. They didn't even do forensic testing. Or, at least, she doesn't think they did.
No one in the family has ever seen the file on Elsie's murder. No one even remembers if there was a trial or a conviction. What they remember is that May took Alec to check in with the RCMP every night for a year, and then twice weekly for the next decade.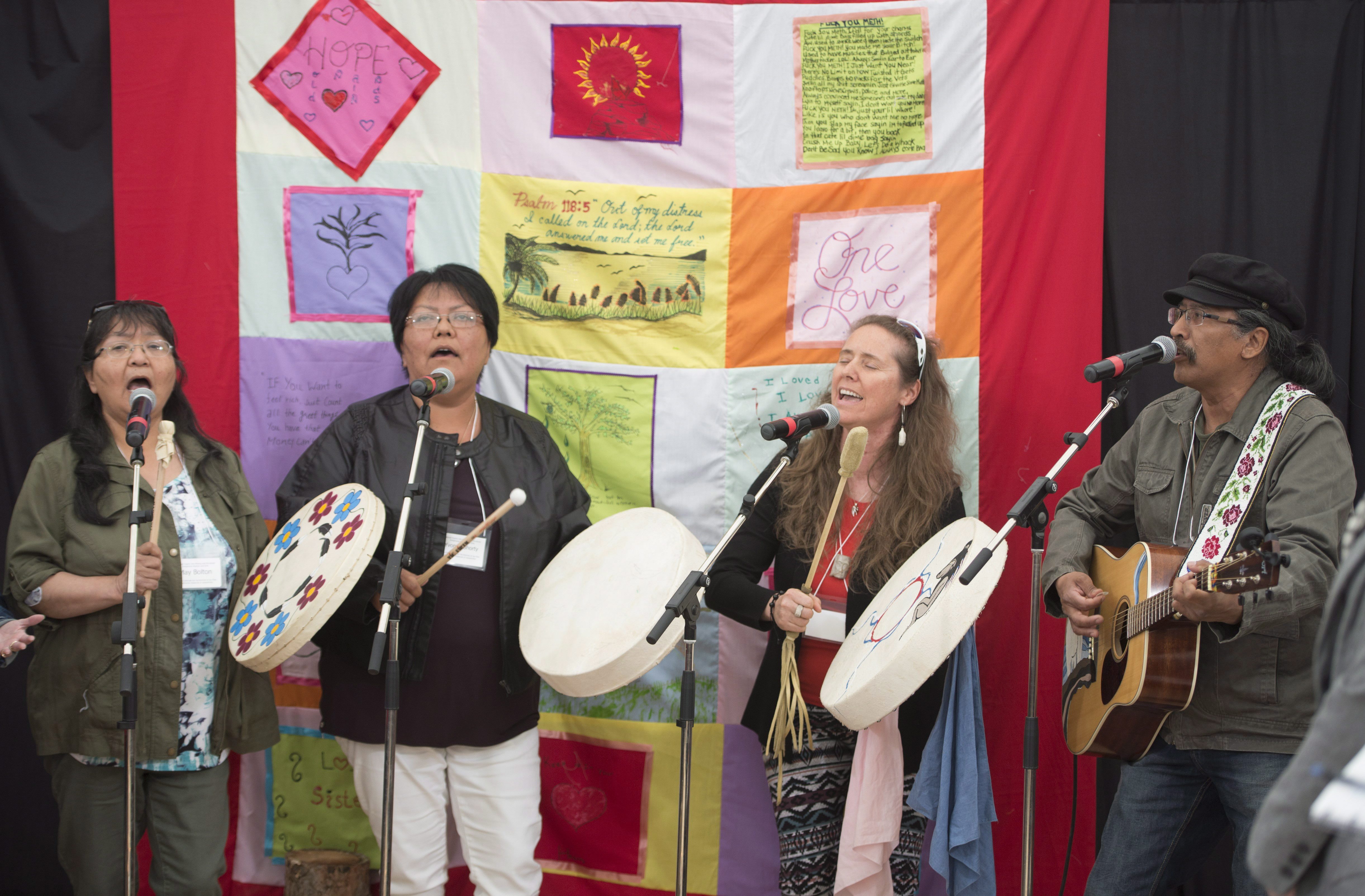 May told the commission that part of the grief for her family could have been avoided if RCMP had had interpreters for First Nations people who don't speak English as a first language. Then her father would have known what he was saying yes to.
At the end of nearly two hours of testimony, Elsie's family offered additional recommendations for the commission. Keep families updated during investigations. Instate after-school programs to keep youth safe. Have community safety officers. Make cultural camps mandatory for RCMP officers working with First Nations communities. Offer mentorship programs to youth who, like Cristal, may not be able to turn to the adults in their own families.
At the end, the commissioners thanked the family and handed them packets of seeds as a symbol of growth and new life.
"This is the beginning of a relationship," Commissioner Audette told the family.
Hearings continue in Whitehorse on Wednesday beginning at 9 a.m.