In the post–50 Shades of Grey era, kinky tools and toys have moved from the obscure to the mainstream. You can find restraints like gags or shackles and punishment tools like floggers or clamps in any sex shop—even on Walmart.com. But step into a full-on BDSM dungeon, and you're apt to stumble upon some truly unexpected contraptions. Dommes have any number of specialized hooks and straps. But it's often the BDSM furniture that stands out: stocks and crosses, metal cages and medical-style equipment, fucking machines and giant latex sheets equipped with vacuum suction to wrap skin tight around a submissive.
You won't even find these hulking apparatuses in kink-catering stores. These products are made by fetish-centric craftspeople. I caught up recently with one of these kink specialists. His name is Simon, and he is the carpenter behind Saxon Dungeon Furniture, a well-regarded maker of high-quality wooden bondage chairs, crosses, straddles, tables, and walls. He told me about how he fell into this work, how surprisingly easy it was for him to build a client base, and how he decides what to build and sell.
VICE: How did you decide to start making fetish furniture?
Simon: I did an apprenticeship when I was 16 or 17 in cabinet making. I'm 50 now. It's all I've ever done, and I've done a bit of everything. I saw online [while searching randomly about a decade ago] what's available. Most of it was not very high quality. So I just thought, Why not?
What specific shortcomings did you see in most of the fetish furniture on the market, and how did you think you could stand out amongst all the other providers?
Somebody may make a piece of furniture. Let's say a [St. Andrew's] Cross. They make it out of two-by-six spruce framing lumber, which will be crudely sanded and assembled. So you're getting poor quality species of wood, badly fitted together, and not very well finished.
There seems to be a standard range of designs… Usually you come up with things within the parameters of what's out there because you know what people want. But I keep the quality high. I stand out from the rest with my experience [in carpentry]. Even a standard cross, I make it out of better materials. I will make it out of hard maple or cherry. The way it's constructed, and the finish I apply is superior. I design stuff so that it can be semi-dismantled, easily shipped, [and] re-assembled. But it's not rugged. I've never had a quality complaint in all of these years.
When you tweak a template, though, how do you decide what to do or what will sell?
Not everything, but most of the stuff that I make is custom. Somebody may choose something from the website and ask me to modify it or ask me to make something completely [from scratch]. I have to ask them whether I can reproduce or photograph it. A lot of them say no. So I might slightly change it so it's not theirs [and photograph and resell it that way].
How did you build your reputation and convince people to buy your furniture?
It's mainly the website. Even though it's not that great and it needs updating, it seems to speak for itself. I have quite a few repeat customers who will order one piece, and then six months later they'll come back and order something else, and they might make a collection of stuff.
Have they ever told you why they chose to work with you?
Business started off slow. And even now it's a rollercoaster. Sometimes it's almost nothing, and then sometimes I almost can't keep up. I have spoken to some of these people like Stockroom about [selling] wholesale [on their site]. But they want it so cheap; it's hardly worth doing it. Also, if you do go with them, they want to be exclusive, which shuts you out. I haven't done a wholesale deal yet, but I will soon. There's not much competition for what I do: a small range of quality stuff.
How much business do you get on average?
The minimum would be one big item a month. The maximum would be eight a month. I run a cabinet-making shop [as well], which is my daytime job, if you like.
Most of your basic stuff sells for about $500 to $2,000. How high can custom orders go for?
The sky is the limit on customizations. For instance, I was asked to upholster specifically in Italian leather on a genuine mahogany piece. I think the most expensive piece I ever made was a black walnut and leather horse with custom metalwork for about $5,000.
Who are you selling to?
Initially, it was individuals. Since then, my biggest orders have been dominatrix types with a dungeon. They'll want me to make everything for them. They have a theme in mind, and they want everything to match. And when they order everything from one place, it's usually cheaper.
It's always female dominatrices, middle-to-upper class. I have a map that I attach a little star to each time I ship [an item]. Sales are equal on the East and West Coast, but not much in between. The average to kit out a personal dungeon or play space would be three items, as they are quite versatile. The biggest order I've ever had was one of each item [on the main site].
I've done a few clubs. The individual dominatrix type order is easier to deal with. Some of the nightclub places, they'll just have two or three nights a week where they want to use this furniture, so it takes a real battering when they store it and reassemble it. That can be a problem.
Are there any designs that sell reliably well for you?
The Centurion. From the moment I made that, it's been the best-seller. I've seen copies of it online a lot. I'm not sure who the people are who're making it, but there's not much I can do about it. I don't know whether they are cutting into my business. I assume that they are. Generally, [the most common first item people buy] seems to be either a horse or a cross.
What's the most interesting or complex piece of bondage furniture you've ever developed?
The Titan. That was a custom order for a celebrity five or six years ago. It was a pain in the ass to do at the time and to deal with the person, but that ended up being one of my best sellers.
Have you worked with many celebrity clients?
I've had a few celeb clients over the years. I don't think they are connected. I think it's just that there are not many [people] selling what I sell. Their orders are not necessarily more complicated or involved. But obviously, I wanted to deliver as perfect a product as possible. So it can be somewhat more stressful than the average piece.
Has anyone ever asked you for a customization that was so crazy you wouldn't make it?
I won't make anything that could be unsafe in any way. If a client has a specific design in mind that they won't deviate from and it can't be safely manufactured, then I may turn them down. I recently turned down a request for a cross, which rotated end over end. It would have been possible to make. But they are more suitably made from metal, so I suggested a manufacturer.
Has your work gotten you into the lifestyle?
Whenever I spoke to the customer before I shipped it, I'd always say, "I take customer service seriously, and I had to try it out myself before I shipped it." They always laughed. But nine times out of ten, we [meaning me and my now ex-girlfriend] would try it out. So, yeah.
Follow Mark Hay on Twitter.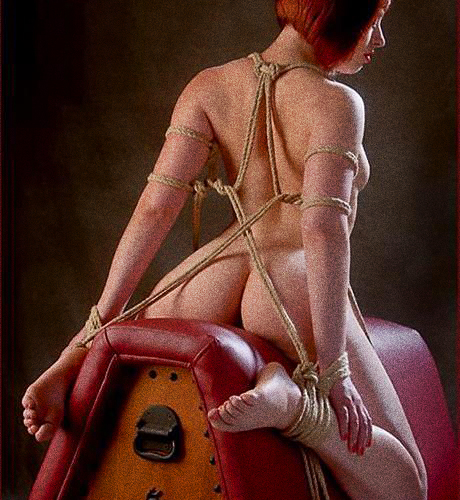 The Vanguard Horse. Starts at $1,125.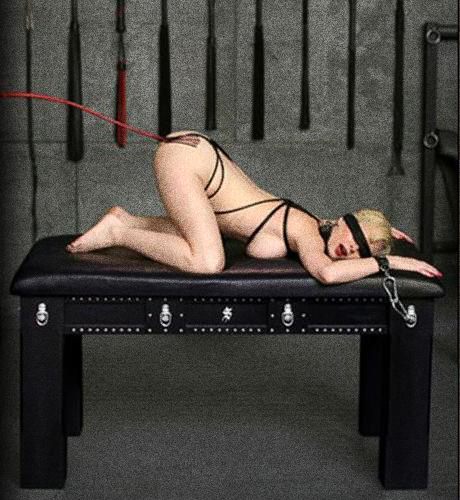 The Stalwart Bondage Table. Starts at $1,800.