Alt-right marchers in Charlottesville. Photo by Jessica Lehrman
On Saturday, hundreds of neo-Nazis, white supremacists, and other far-right extremists journeyed to Charlottesville, Virginia, for the Unite the Right rally. By the end of the afternoon, one person would be dead and 19 were injured when a car plowed into a peaceful crowd of anti-racist protesters. James Alex Fields Jr.—a 20-year-old from Ohio who reportedly has white supremacist views—was accused of driving the car and charged with second-degree murder.
Outrage and condemnation immediately followed from the left, the center, and the vast majority of elected Republicans. GOP figures like Ted Cruz, Chuck Grassley, Orrin Hatch, and Paul Ryan denounced the racist violence immediately. Cruz released a statement describing "Nazis, the KKK, and white supremacists" as "repulsive" and urging "the Department of Justice to immediately investigate and prosecute this grotesque act of domestic terrorism."
Florida senator Marco Rubio urged the president to label the attack for what it was:
It doesn't take a great deal of courage or enlightenment to denounce the most obvious forms of white supremacy. But Donald Trump failed Denouncing Nazis 101 on Saturday, igniting a firestorm of criticism when he instead condemned "hatred, bigotry and violence" from "many sides."
Two days later, the president finally explicitly called out white supremacists, but during a delay the conversation about Charlottesville turned partisan, and the right-wing media and Trump allies jumped to defend their man in the White House.
---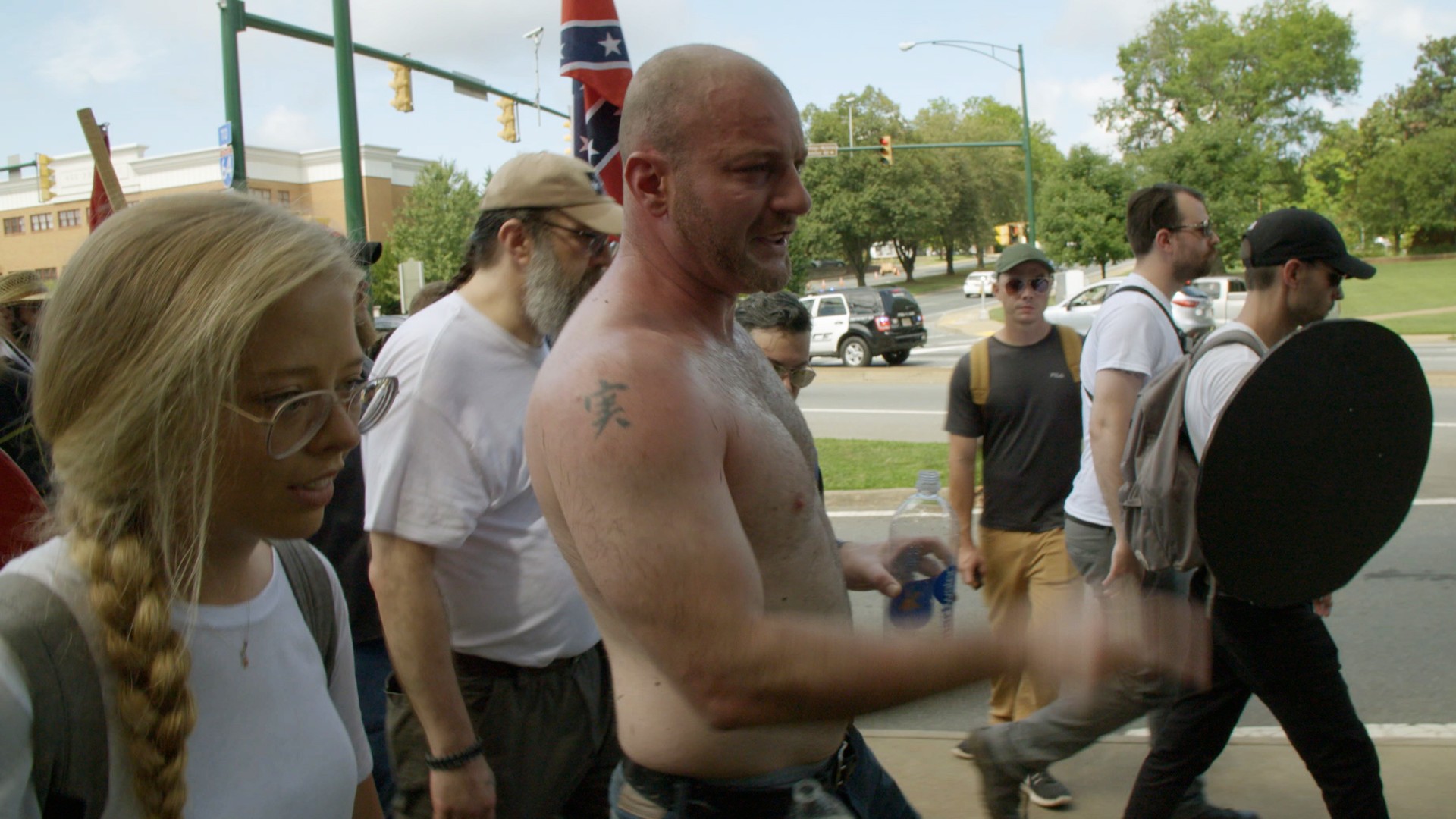 ---
Much of prominent right-wing media covered the violence as straight news, with little commentary—FOX interviewed some victims of the car attack, and the Daily Caller also published early pieces about the incident that were commentary-free. But as media outlets of all ideologies pivoted toward analysis, right-wing sites sounded familiar notes condemning hysterical anti-Trumpism on part of the left. Breitbart published a representative post: "Mainstream Media Complain: Trump's Condemnation of Charlottesville Racist Groups Not Good Enough."
That line was also voiced by Vice President Mike Pence, who said, "I take issue with the fact that many in the national media spent more time criticizing the president's words than they did criticizing those that perpetuated the violence to begin with."
Out on the fringes, conspiracies started to flow. Richard Spencer, a white nationalist most famous for being punched and who helped publicize the rally, accused the mayor of Charlottesville of being "responsible for this chaos" and wrote that "Charlottesville was a total setup."
Prominent right-wing conspiracy theorist and Trump supporter Alex Jones espoused similar theories. On his InfoWars broadcast, Jones shared some insight from his past experiences at white supremacist rallies: "I've been to these events, a lot of the KKK guys with their hats off look like they're from the cast of Seinfeld. Literally they're just Jewish actors."
Other right-wingers focused their sights on the left. Richard Mills, a staffer at Turning Point USA, a conservative nonprofit, blamed the anti-fascist counterprotesters for Saturday's violence. "Antifa attends EVERY publicized right-leaning event they can, just so they can instigate violence and scenarios that mar the right's image," Mills wrote on Twitter.
Inevitably, other right-wingers chastised former president Barack Obama for not condemning Black Lives Matter while he was in office.
Meanwhile, on the_donald subreddit, which has become a hive of pro-Trump online discourse, MAGA enthusiasts suggested that the left was the cause of Saturday's violence. In one post with more than 4,300 upvotes, one Redditor accuses Jason Kessler, who organized the "Unite the Right" rally, of being a former Obama supporter who was involved in Occupy Wall Street. "Where was the media outrage when 4 days ago anti-Trump fanatic murdered a GOP committeeman with 2 bullets to the head? Silence is deafening," another top post on the_donald read, a reference to Brooks Jennings, who was murdered by his neighbor last week after a long-running dispute turned violent.
Another Redditor mused, "Suddenly there are nazi rallies popping up that are supposedly connected to Trump? I smell bullshit and call shenanigans…These people are not us."
Though Trump's Saturday remarks were widely panned, his supporters didn't see the problem. A 24-year-old Trump supporter from Hoboken, Spencer Raitt-Forrest, told me he thought Trump's initial statement on Saturday was "powerful."
"Defining hate groups just gives their opposition more fuel and leads to increased violence on both sides. So I think it would have been a negative, much in the way Obama refused to call it radical Islamic terror. When you label a group, you allow opposing factions to identify against that group," Raitt-Forrest explained. "The polarization and focus on groups such as white nationalists and Antifa are polarizing people to become more violent."
After Trump's denounced white nationalists on Monday, Raitt-Forrest clarified that while he still doesn't believe "any of these groups should be recognized, I guess in this situation it's needed."
Jerry Paul Pio, a New York–based Trump supporter, told me that he was satisfied by the statement the president gave on Saturday, although he wishes that Trump "would condemn racism a little more."
Still, Pio doesn't think Trump is a racist. In fact, Pio explained that "it's a good thing" to condemn "racism and hatred on all sides."
"Both sides are hateful. If I would have walked past the protests yesterday in NYC wearing my MAGA hat, I'm sure I would have been cursed at or maybe assaulted," Pio said.
Follow Eve Peyser on Twitter.