When a teenaged Kamal Singh caught the Bollywood movie Any Body Can Dance back in 2016, he was mesmerised and a bit perplexed. Having grown up in a traditional Sikh family where dancing automatically meant breaking into exuberant bhangra moves, Singh was surprised but drawn to the fluid elegance of ballet he saw on the big screen. "It was unlike anything I had seen before," he tells VICE over the phone from New Delhi. "Till then, I was never quite interested in dancing. I was just this very athletic kid who used to run around and jump a lot."
Today though, 20-year-old Singh is headed to the prestigious English National Ballet School in London, thanks to a successful crowdfunding campaign that has raised enough money for Singh to pursue his ballet dream—one considered unconventional in his community. Being the son of an e-rickshaw driver in New Delhi, Singh has not just fought the social stigma that comes with being a male ballet dancer but also economic hurdles. Ballet itself is an expensive passion to pursue, with high costs of training and gear making it less diverse and inclusive than many other dance forms. For someone hailing from less privileged backgrounds then, it remains inaccessible. "It was after exhausting a couple of options that we decided to go to crowdfunding platform Ketto for a fundraiser, on the advice of a fellow ballerina at my dance institute," says Singh. The fundraiser, which Singh started on September 1, reached its goal 45 days before its deadline—just in time as he leaves for the U.K. tomorrow.
Singh's story sounds like something just out of Netflix's February release Yeh Ballet, a story based on two teens from economically weaker backgrounds trying to make it big while pursuing their dance dreams. In this case, Singh's foray into this world started when he tracked down the director of a ballet school in New Delhi, Fernando Aguilera, who starred as the choreographer in the movie that first introduced him to ballet. He signed up for one of Aguilera's classes, and felt an unexpected connection with the dance. "On the first day itself, we began by doing bar exercises with classical piano music," says Singh. "Honestly, classical music bored me because it wasn't anything I was used to listening. But slowly I began to feel the music and my body started automatically moving."
As a 17-year-old, Singh was considered a late starter in ballet. But his agility, moulded from not just dancing bhangra but also his fondness for athletics, helped him pick up ballet techniques easily. "From the very first day, I knew there was something special in this boy," gushes Aguilera about Singh—or Noddy, as his loved ones call him. "I put him in a beginner's adult class because he wasn't familiar with the dance form but he showed his flexibility, and his skills absolutely amazed me. Despite not having the technique right because he lacked training, he was practically flying in the room. And as he kept coming to classes, I knew he had it in him to go professional."
Singh was a dedicated student but his family couldn't afford his lessons, aside from initially failing to understand why he wanted to take them in the first place. But Aguilera pushed through, offering the young dancer a scholarship.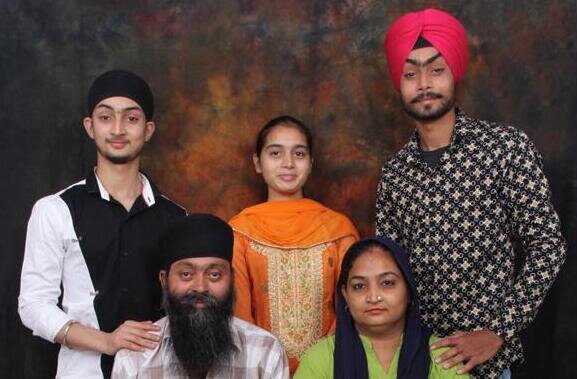 In just a couple of years of training, in 2019, Singh got an opportunity to go for the summer programme of the Vaganova Academy of Russian Ballet in St. Petersburg. After a summer of intensive training funded by his Delhi dance school, he bagged the competitive position of the principal dancer—and gave a solo performance—at the closing gala of the programme.
He also got another opportunity to return to the prestigious academy the following year, but then 2020 happened. "This year, I have not just had to miss attending the course abroad but even practising has been difficult because of the lockdowns," says Singh. "I live 25 kilometres away from where the dance studio is. There wasn't any means for me to travel all the way, so I was apprehensive as I didn't want to pause my training for such a long time after coming so far."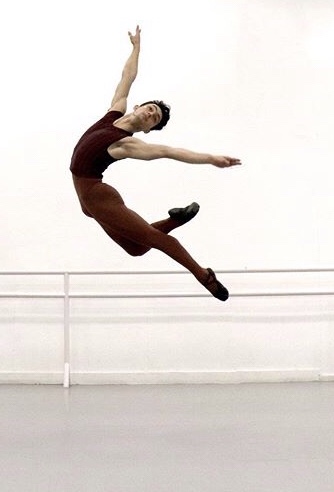 Aguilera came through once more, opening up his house to his talented student. "I don't just teach him ballet," says the teacher who also accompanied Singh to Russia for his course last year. "I also teach him how to talk, walk, sit, and exist as a ballet dancer."
A few months ago, the young student decided to go a step further and apply for professional courses. The process, however, was far from smooth—with many schools not even getting back to him. "And then one day, very unexpectedly, we woke up to see this offer letter from the English National Ballet School," says Singh, his voice tinged with happiness and pride. Adds Aguilera, "We were also surprised because they usually choose stereotypical tall, blonde, blue-eyed, white dancers. But something about Kamal must've got them."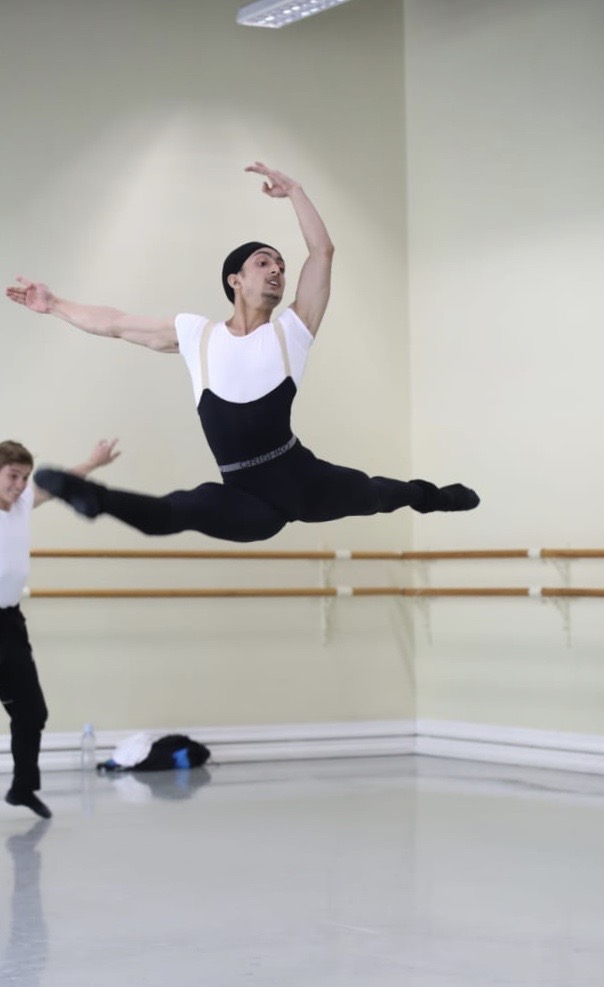 This training programme holds exceptional significance in Singh's career. It is the last level of training he has to finish before becoming a professional dancer, something he aims to be as soon as he's done studying. One of only 10 students selected from around the world, Singh knew this is what he needed to foray into the professional world of ballet where he could earn a salary doing what he discovered just four years ago.
But the year-long course came with a hefty price tag. With fees amounting to £8,000 pounds (about Rs 7.5 lakhs), not excluding the huge living costs that come with living in one of the most affluent areas of London, Singh knew he had to look for money elsewhere.
Through Ketto, Singh set an initial goal of Rs 15 lakh (about $20,000)—and was left stunned once again when the goal was reached within two weeks itself. The cherry on top, he says, was Bollywood actor Hrithik Roshan's production house pitching in Rs 3 lakh (about $4,000) to help fund Singh's dreams. "Honestly, all the support has been incredible. I think this is inspirational to not only me, but to all young dancers from my background who want to make it big in a field like this." With 226 backers for his crowdfunding campaign at the time of writing this, Singh has now increased his goal to Rs 25 lakh (about $34,000) to smooth out his journey.
While this is the end of the story for us, for Singh, it's just the start. "My parents, like all Indian parents, wanted me to get a conventional job like an engineer or a doctor, and get settled," says Singh. "To be a dancer is risky. But now, they couldn't be happier to see their son going ahead and pursuing his dreams of representing India—and the Sikh community—on the global ballet stage."
Follow Satviki on Instagram.