Black workers are grossly underrepresented in clean energy businesses, only representing 8 percent of the workforce at solar companies. Photo by Zhai Huiyong/VCG via Getty Images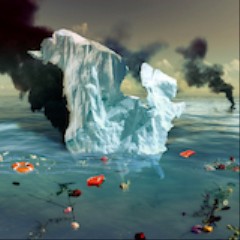 Tipping Point covers environmental justice stories about and, where possible, written by people in the communities experiencing the stark reality of our changing planet.
Ajulo Othow is trying to fix racism and climate change at the same time. 
She owns a company in North Carolina that puts solar panels on land owned by Black people. The landowners can potentially earn profits seven times what they might get using their land for crops. The amount they have to pay for electricity—which can exceed 40 percent of people's incomes in poor rural areas—goes down. And North Carolina becomes less exposed to power outages caused by extreme weather. 
"Wealth creation actually makes folks less vulnerable to environmental hazards," Othow said. "At the same time we're reducing our risk of those hazards by reducing our reliance on fossil fuels."
Companies like Othow's are in theory poised for fast growth in the U.S. They could be prime beneficiaries of the $2 trillion infrastructure package now being debated in Congress, which President Joe Biden promises "will lead to a transformational progress in our effort to tackle climate change" while also prioritizing "communities that have historically been left out of these investments: Black, Latino, Asian American, Native American, rural, small businesses, entrepreneurs across the country."
But the country has a long way to go before Black-owned clean energy businesses become the mainstream in an industry so far largely run by and for white people. "It's still wrapped up in the systems of the existing economy that we've been in for centuries," Erika Symmonds, the director of workforce development at the clean energy non-profit GRID Alternatives, said. "The industry is coming out of the white supremacist culture we all live in."
Black workers are underrepresented at companies making our economy greener. Just 8 percent of employees at energy efficiency companies are Black, according to the 2020 U.S. Energy & Employment Report, even though Black people are 12 percent of the national workforce. It's comparably low for wind, with Black people only representing 8 percent of a workforce that's 70 percent white. And only 8 percent of solar photovoltaic workers are Black. 
Those disparities grow even larger among the people running clean energy companies. The executives of U.S. solar firms are 80 percent male and almost 88 percent white, according to a 2019 industry report. "Overall, the solar industry has more work to do in order to reflect the diversity of the overall population," it concluded. 
The report recommended that companies rely less on referrals and networking to fill jobs, which when done within white-led professional networks results in more white employees. Instead companies should work with organizations that deliberately recruit and train people of color.
This lack of diversity could be skewing business decisions towards the needs of white communities, suggests a study in the scientific journal Nature Sustainability, which found that on average majority white neighborhoods have 21 percent more solar panels installed on their rooftops than Black, Hispanic, and Asian neighborhoods. This is not just about people's income, the study found, because even relatively wealthy communities of color still have less solar. 
Though the causes of this are complex, the researchers observed that "potential low diversity in the renewable energy workforce in terms of race could be hindering proper (solar) technology diffusion to black and Hispanic communities."
That not only makes non-white communities more vulnerable to climate disasters—a network of rooftop solar panels is less likely to experience power outages than a single centralized electric grid—it also deprives those communities of a potential source of wealth. "We're talking about economic development," said Dana Clare Redden, founder of the Georgia-based company Solar Stewards. "Why would Black-owned businesses be excluded from that?"
Centuries of policies that denied Black people the ability to own homes or generate wealth—including redlining, the racist 1930s zoning practice of denying mortgages to people living in non-white neighborhoods—mean the average white family in the U.S. has a net worth 10 times that of the average Black family. One result of this racial wealth gap is white people have an easier time accessing the loans and investments required to found and run clean energy companies. 
Othow says this legacy is evident in North Carolina's solar industry, the second-largest in the U.S. after California, which is dominated by large-scale solar farms that generate profits for a small group of investor-owned utility companies. Banks are more eager to lend money to these sorts of projects, rather than the smaller-scale projects benefiting rural Black communities that Othow's company EnerWealth Solutions specializes in. 
"We've had to look for other sources of capital," she said. 
The federal government is proposing a solution to this problem. If the Senate approves Biden's infrastructure bill in its current form, $27 billion could be made available for community-level clean energy projects that might not qualify for traditional loans or financing. At least 40 percent of the investments must go to communities that have not so far benefited from the green economy.  
"We're thrilled," said Jeffrey Schub, the executive director of the Coalition for Green Capital, which advocates for climate solutions that can also reduce racial and income disparities. "It's further confirmation that this administration is not joking around on this topic."
More green money from the government could mean more opportunities for Redden's company Solar Stewards, a social enterprise helping corporations meet renewable energy goals in under-resourced Black and BIPOC neighborhoods in Georgia and around the country. "We built our business model around the private sector investing in climate action. However, it's really exciting to think that we'll have a lot more government support," Redden said.
Biden's commitment to addressing the long and intertwined history of racism and pollution in the U.S. is welcome news after the dark years of President Trump, Symmonds said. But it's the start of a long and uncertain journey and at this point most of the promises have yet to become legislation. "Let's not get too excited," she said. 

Follow Geoff Dembicki on Twitter.