Image: Ben Hasty/MediaNews Group/Reading Eagle via Getty Images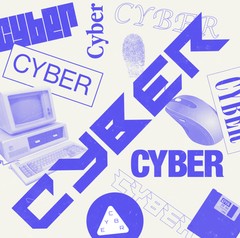 Hacking. Disinformation. Surveillance. CYBER is Motherboard's podcast and reporting on the dark underbelly of the internet.
A pharmacist was arrested Tuesday for allegedly selling over 100 authentic CDC COVID-19 vaccination cards on eBay, according to an announcement from the Department of Justice.
The news signals the criminal element of buying or selling vaccination documents, and comes as unvaccinated people seek to buy the cards or similar fakes to try to skirt proof of vaccination requested by employers or businesses.
"Knowingly selling COVID vaccination cards to unvaccinated individuals puts millions of Americans at risk of serious injury or death," Special Agent in Charge Emmerson Buie Jr. of the FBI's Chicago Field Office said in the announcement. "To put such a small price on the safety of our nation is not only an insult to those who are doing their part in the fight to stop COVID-19 but also a federal crime with serious consequences."
Tangtang Zhao, 34, from Chicago is charged with 12 counts of theft of government property. According to the announcement, Zhao was employed by an unnamed pharmacy that distributed and administered COVID-19 vaccines nationwide. Zhao then obtained and offered vaccination cards for sale online for around $10 per card, it adds. He faces up to ten years in prison per count, the announcement reads.
The indictment includes a table laying out Zhao's alleged sales, including the date, the number of cards sold, the initials of the buyer, and the approximate amount paid. In all, the indictment lists 12 sales, which all included between eight and seventeen cards each. The highest value sale was seventeen cards for $176.70 to "A.M.," the indictment reads.
Motherboard previously reported how online retailer Etsy was listing fake vaccination cards. Motherboard bought one of the cards to demonstrate the issue, and Etsy removed the offending listing. After that reporting, dozens of people contacted Motherboard trying to buy a fake card for themselves; many said they wanted one to lie to their employers or businesses about being vaccinated.
Subscribe to our cybersecurity podcast CYBER, here.