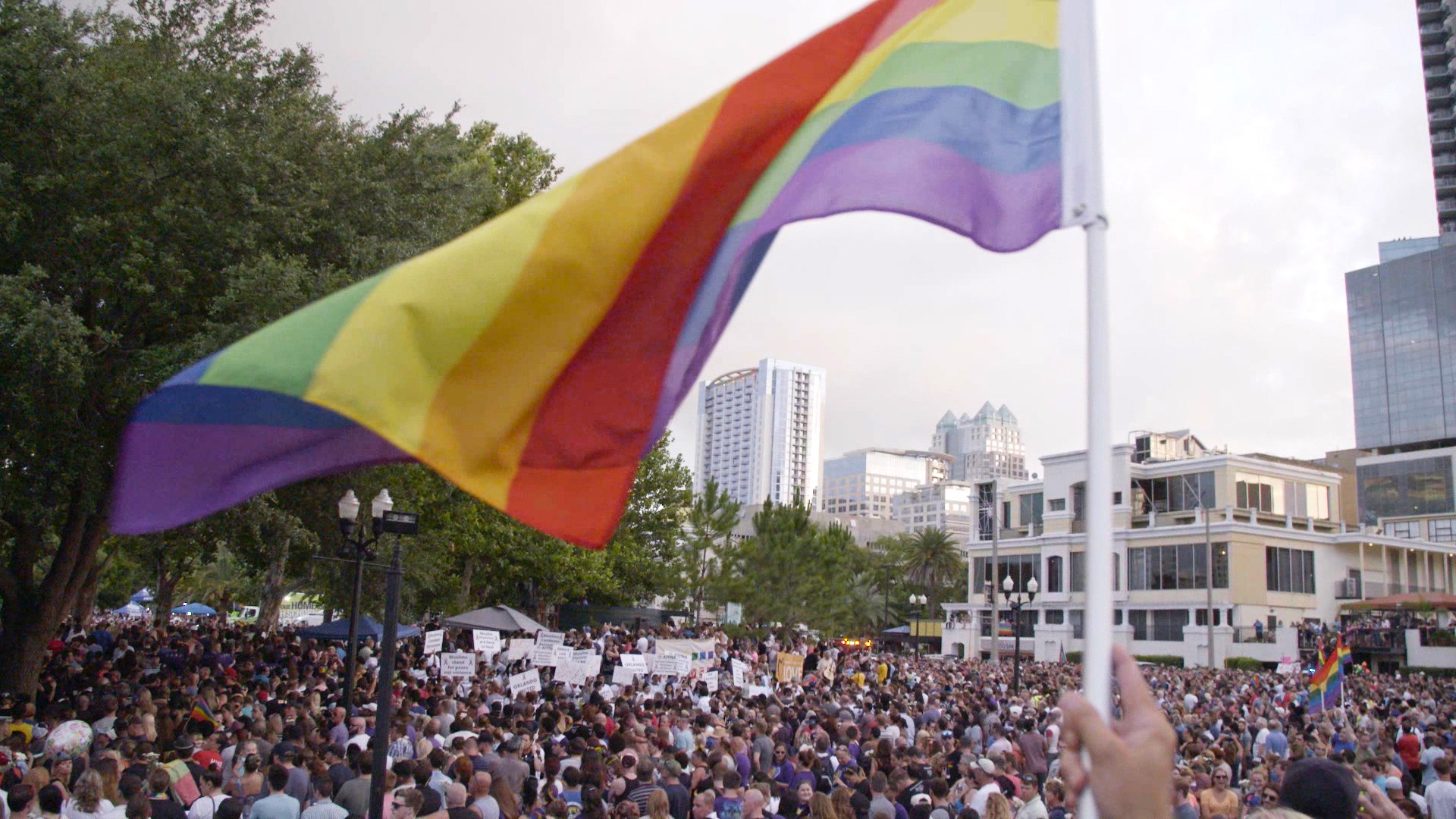 In this special episode of GAYCATION, hosts Ellen Page and Ian Daniel go to Orlando, Florida, in the wake of the shooting at Pulse nightclub that killed 49 people and injured 53 on June 12, 2016. Page and Daniel meet with survivors like Angel Santiago, who crawled to safety after being shot in the foot, and Eddie Letzer, who lived but lost two friends that night.
They also speak to Nancy Rosado, vice president of the nonprofit Misión Boricua, about how the Latin community, which makes up nearly a third of Greater Orlando, was specifically affected that night and how marginalized it still is.
Watch the full episode of GAYCATION: ORLANDO above.