Police at a protest for justice for Rashan Charles, who died after being chased and detained by a police officer. (Photo by Jake Lewis)
A mere year after it was originally intended to be published, the government released its Report of the Independent Review of Deaths and Serious Incidents in Police Custody on Monday. There have been 36 deaths following police contact in 2017, which should tell you how urgent this report was. But having failed to get it out in the summer of 2016, the government was accused by human rights groups of stalling.
Released at last, the report by Dame Elish Anglioni QC contains 110 recommendations on tackling problem interactions between the police and vulnerable people, ranging from police complaint watchdogs to health and coroner services. Interestingly, it's the first review of policing practices following custody deaths ever, and it covers a lot of ground: restraint, mental health, self-harm, intoxication, race and vulnerable offenders.
Much like the hypocritical Race Disparity Audit, which the government released earlier this month, this report both a) contains a lot of findings that are of no surprise to anyone, and b) highlights problems that have arisen as a direct result of policies put in place by the Tories themselves. This time, though, there are some significant suggestions for policy change – and it feels a little less like stating the obvious.
For example, the report stresses the link between drug and alcohol problems and custodial deaths, and correctly puts this within the context of public health, rather than crime – as it usually is. This is a nuanced analysis that refines the current approach to intoxication in custody, and one that could lead to a measurable decrease in harm.
It puts the spotlight on ethnicity as a key factor in the use of force, confirming what's been confirmed countless times already about systemic racism in the criminal justice system – but it also goes further by drawing attention to the existence of more niche issues, such as the "double discrimination" experienced by young black men with mental health issues.
---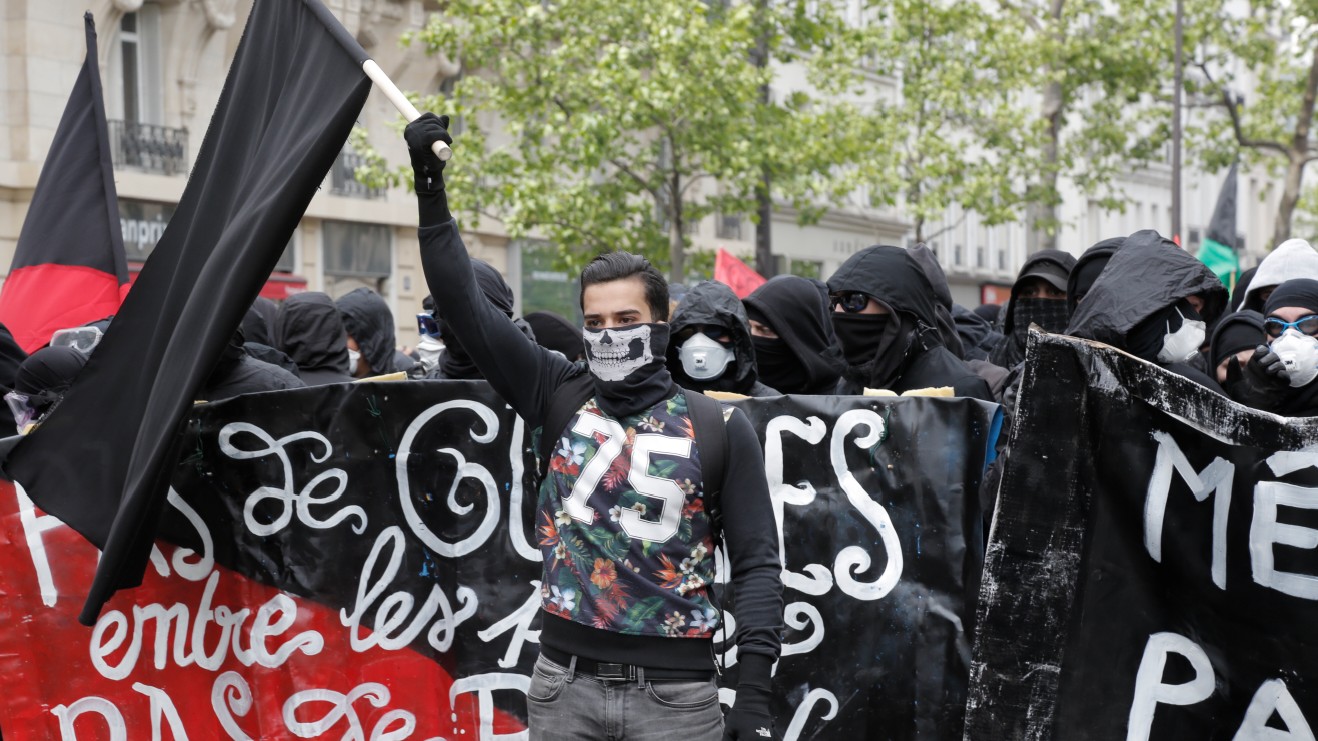 ---
It also pinpoints the disproportionately harmful effects on certain groups in custody, like the fact the use of restraint is more prevalent in the deaths of black and ethnic minority individuals – as well as those with mental health problems, highlighting the specific dangers of restraining someone in a heightened physical or mental state. These kinds of specifics are more helpful than the kind of vague pronouncements we've seen in other reports.
One of its most impactful recommendations is the complete phasing out of detention in cells of people with mental health issues. The treatment of people with mental health problems in custody has been heavily and justifiably criticised for decades. Just this weekend an anonymous article by a police officer was printed in the Guardian, apologising for the lack of support the police are able to provide to people facing mental health problems, particularly as a result of NHS and public service cuts. As they put it, "We aren't trained or prepared to deal with it."
Specific measures suggested include that police vehicles and cells shouldn't be used to transport people detained under mental health grounds, barring exceptional circumstances. The report also recommends providing standardised mental health training to all 44 forces in England and Wales, including refresher training. If implemented, these recommendations would represent a huge overhaul of current practice, and go further than some of the lame duck reports we've seen historically, in that they prescribe specific and achievable methods of bringing about change.
The recommendation that police officers wear video cameras is one that's been whirling around in the US for years, and would be helpful in determining the sequence of events for some of the mysterious deaths and serious injuries that occur in police custody, often conveniently with no witnesses. To this end, it's also been recommended that police officers should be prohibited from conferring after incidents in custody. If they stuck to that, it could present a considerable barrier to police officers "getting their stories straight" when they get caught abusing someone.
In response, the government is setting up a series of special committees to deal with the findings. Home Secretary Amber Rudd has backed the recommendation that the bereaved should be presumed entitled to legal aid for an inquest, following suspicious deaths or suicides while in custody. If this actually transpires – and that's a big if, especially given all the legal aid cuts that have happened under this government – it would be a huge step forward in the access to justice for families after a loved-one dies in custody.
---
READ:
---
It's not all gravy, though. Some of the findings are nebulous. For example, the report describes the importance of effective collection of data on complaints and transparency of information as a means of preventing abuses. There's nothing new here – the need for transparency is obvious and has already been established numerous times, with little done to address it, and there's little suggestion this time will be any different. Similarly, the recommendation that the police watchdog should "robustly" challenge discrimination where there is "clear" evidence of it is unhelpfully vague, not least in how you go about measuring "robustness" (a word which appears 26 times in the report), not to mention "clarity".
The other issue, as always, is money. The recommendation to set up "Drying-Out Centres" as an alternative to using police custody to house people under the influence of drugs and alcohol and who require specialist care is both admirable and common-sense, but what it doesn't tell us is where the funding would come from.
The charity Inquest released an assessment of the report and highlighted that "its value must ultimately be judged by the changes it brings about and we call upon the Government to respond now with an urgent programme of action in response to the report's findings and recommendations". The report actually makes a recommendation provided by Inquest – creating a special body specifically to cover not just deaths in police custody, but all deaths in state custody. It also admits the current system isn't good enough.
As it stands, it's too soon to tell whether any of these recommendations will actually be put into place – some of the measures suggested certainly seem more achievable than others. This kind of ground-up overhaul of institutions and practices won't happen overnight, and it won't come cheap – nor will the necessary change in attitudes towards race and mental health. As Inquest said, the most important recommendation is providing sustainable learning and training to the institutions that hold the lives of vulnerable people in their hands.