Toro NYC chef-owner Jamie Bissonnette's night on the town in New York was debaucherous, even by Chef's Night Out standards.
Between the mortadella-stuffed mussels at the John Dory Oyster Bar and whipped chicken fat at the now-defunct Pearl & Ash, he and his crew of "scumbag friends" plowed through untold amounts of Fernet shots and sabered Champagne bottles. Finally, Bissonnette completes—barely—not one, but two separate "Stuntman" shots, which consisted of snorting salt, pounding a shot of tequila, and squirting a lime into his own eye. We do not recommend this nonlinear method of alcohol delivery, but we sure enjoyed documenting it.
WATCH: Chef's Night Out: Toro NYC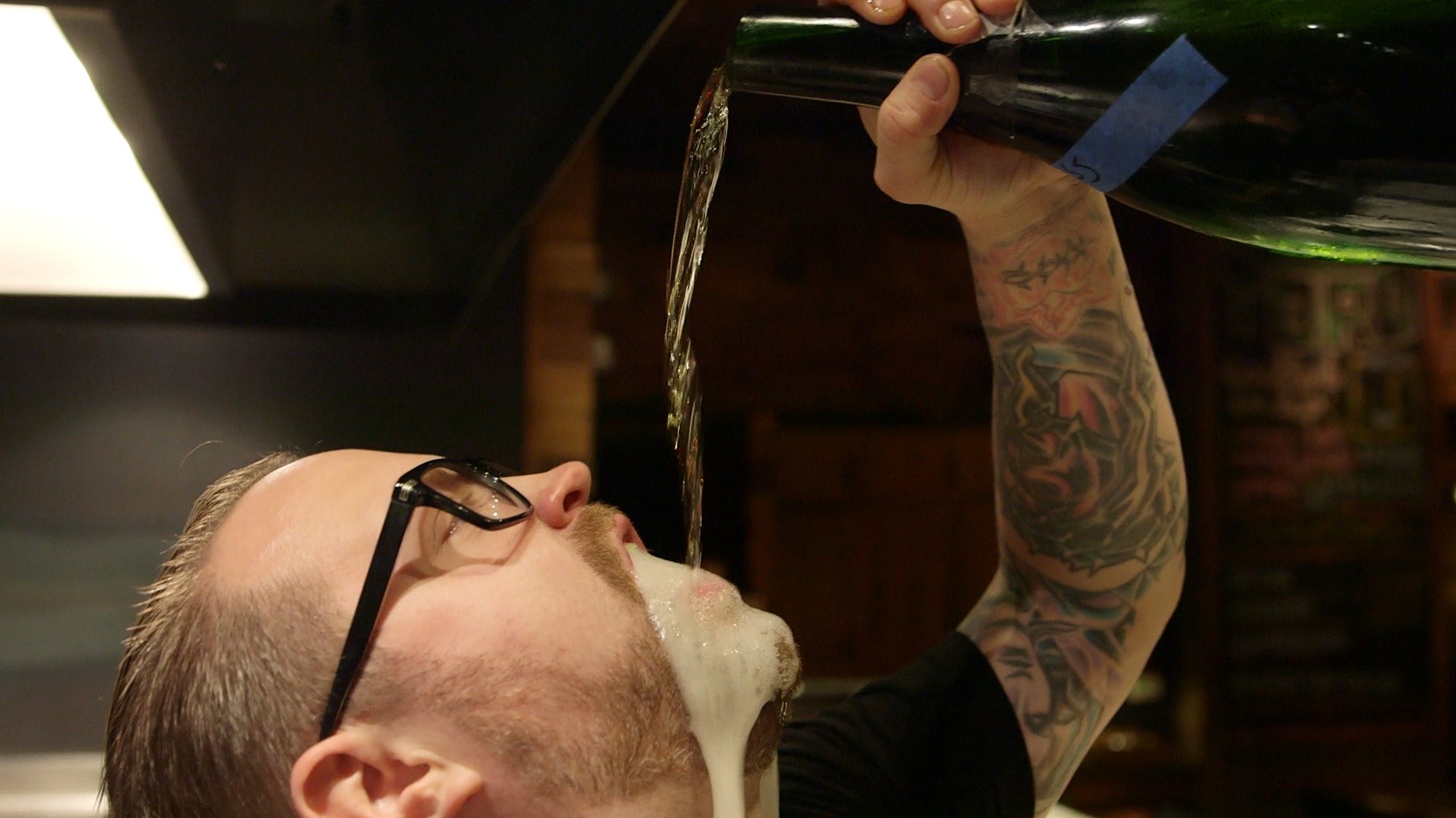 ---
Bissonnette, and a bunch of other drunk chefs, kindly contributed to our cookbook MUNCHIES: Late-Night Meals from the World's Best Chefs, a compendium of recipes for late-night food and early morning fixes from some of our most trusted allies in the restaurant industry. Bissonnette's contribution? No-fuss scrambled eggs, spooned into a potato chip bag with hot sauce, then shaken up and eaten directly out of the potato chip bag, which is the perfect answer for the morning after a night full of Stuntman shots.
PRE ORDER: MUNCHIES: Late-Night Meals from the World's Best Chefs
Watch the episode, order the book, and enjoy.