Lacey Raper via Unsplash
Connecting to nature IRL: Today is World Environment Day, and being an active advocate for the environment is needed now more now than ever, especially given the world's biggest polluter (the United States) plans to depart from the Paris climate agreements. the Trump administration's move last week is a great impetus to galvanize grassroots support and there are many local, national and international efforts to get involved. One of the ways you can do your part is by simply spending some time outside and capturing a pic or video.
It's easy to participate, and all the cool kids are doing it. Join in by posting an image or video outside and tag with #WorldEnvironmentDay or #WithNature. You can go to an event and do something as simple as a walk in the park or a hike. Celebrate literally by just walking out of your house and exploring your own backyard using the iNaturalist app— it's that easy. Also, get involved with local organizing efforts to encourage more U.S. mayors to move your city or town to 100 percent renewable energy. It's also the kick-off of the Ocean's Conference at the UN. You can follow the action here and take a variety of actions in support of clean and healthy oceans here.
Keep calm, and carry on: On Saturday, June 3, seven people died and more than 40 were injured in a terrorist attack on the London Bridge. Attackers driving a van barreled into pedestrians and then exited the vehicle, then attacking people with knives. Police and medics rushed to the scene, blocking off the area and ordering people to run or hide. Police shot and killed the suspects, who were wearing fake suicide vests, on site.
President Trump briefly usurped the moment of mourning in xenophobic tweets involving London mayor, Sadiq Khan. Essentially, Khan urged Londoner's to keep calm and carry on, but Trump misconstrued Khan's words to imply the attacks weren't anything out of the ordinary. Trump continued with a series of tweets highlighting the London attacks as an example for why American courts should reinstate his stalled travel ban, a failed executive order that attempted to block entry into the US from people in six Muslim-majority countries. The ban is likely headed to the U.S. Supreme Court in the near future. Twitter users and British politicians quickly criticized Trump for his unpresidential comments.
---
Check out some more video from Impact: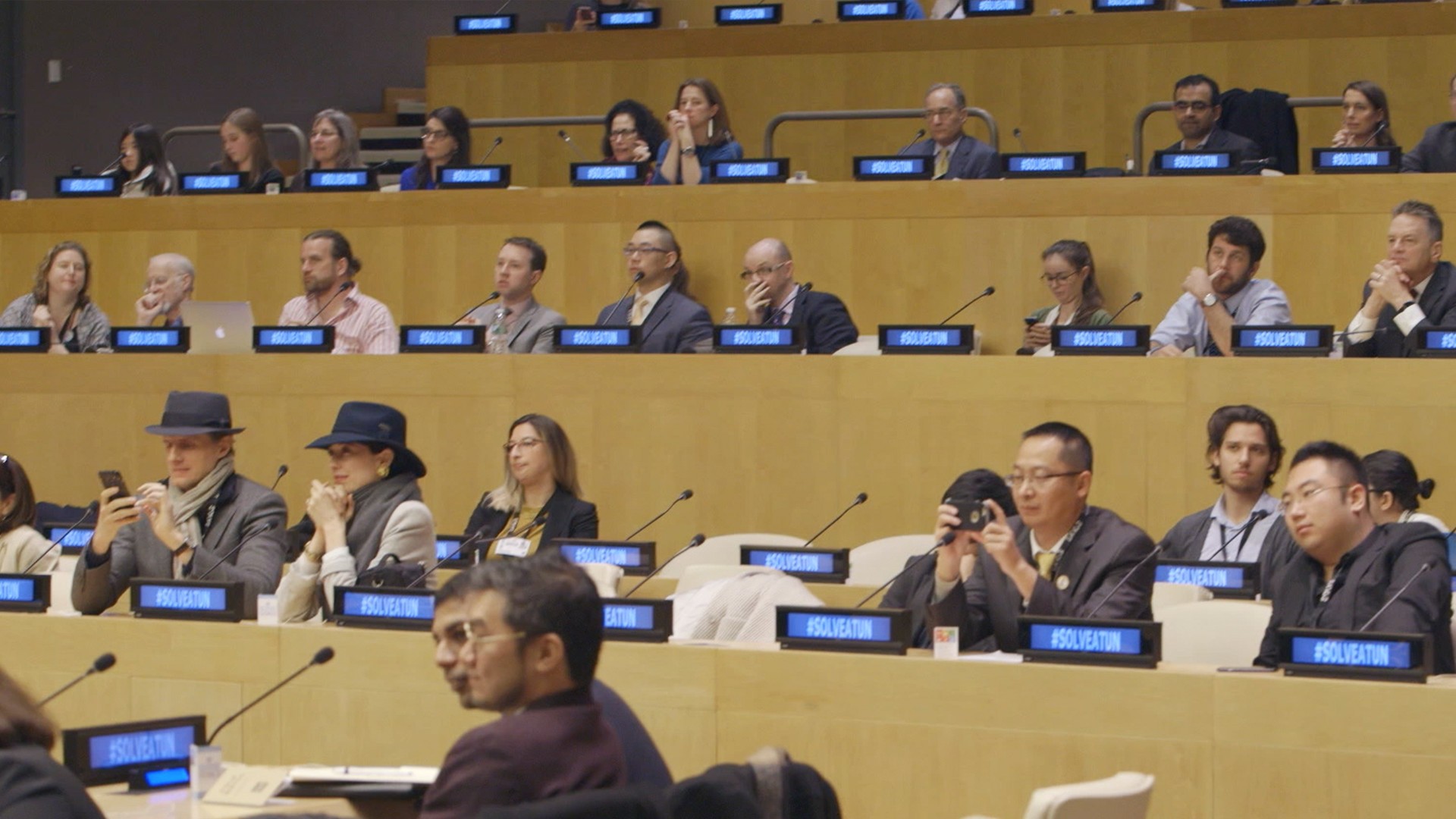 ---
The London incident took place less than a month after the bombing in Manchester at an Ariana Grande concert, and ISIS has claimed that it was behind both atrocities. The UK government is pointing people to Foundation for Peace an organization that supports British residents affected by terrorism. If you're looking to get involved, here's how you can help the foundation's mission.
Liar, Liar, pants on…eh, you know the rest: EPA Administrator Scott Pruitt is a big fan of alternative facts -- or things that aren't true. While appearing on Meet the Press, Pruitt falsely claimed that the coal industry has added 50,000 jobs since Trump stepped into the oval. That was a blatant and misleading lie. In reality, the coal industry has a total of 51, 000 jobs, and Trump is only responsible for creating 400 of those positions.
Pruitt's red herring defense is a weak attempt at legitimizing the Trump administration's decision to pull the US out the Paris climate agreement. Renewable energy is far outpacing fossil fuels, and coal miners can expect a pay bump from switching to clean energy industries. In the long run, Trump and Pruitt's empty promises about the return of coal's glory days are just setting miners up for failure by not preparing them for a changing economic landscape.
Read more: 1,800 Gallons of Water Goes Into One Pound of Meat
Tests of Democracy: Portland is known for being a quirky refuge for parody TV, but the city is now drawing attention as a hotbed of political unrest. Back in May, Portland mayor Ted Wheeler attempted to shut down an alt-right rally scheduled for Sunday, June 4, after an alt-right fanatic killed two people on a public train in an Islamophobic attack.
The ACLU criticized the mayor for trying to silence free speech, despite it also being bigotry, as encroaching on first amendment rights. The event took place anyway, and thousands of people attended in both support and protest. As the mayor predicted, things turned violent and there were 14 arrests. The counter-culture bastion of the PNW is now a community divided.
Breaking the glass ceiling: There's a petition to get a female broadcast journalist to land the job of evening news anchor for CBS News, following the departure of Scott Pelley. The Women's Media Center (WMC) started the campaign, using the hashtag #HireHer to spread the word. The WMC points out that since the beginning of TV history the anchors of evening network newscasts have mainly been men, which is kinda sexist. Katie Couric and Diane Sawyer are the only two women to ever host a nightly news show solo.
There are many competent women with tons of appeal who be able to carry a show, but, according to the petition, men still dominate the media industry. Whether it's entertainment or news, representation matters. You can join the 2,000-plus people who have already signed the petition and make your voice heard.
Breaking bread or lavash: A Muslim teen is spreading a message of tolerance by inviting strangers into her house to have dinner with her and her family. Yusra Rafeeqi is a 15-year-old from Palo Alto, California who decided to start the campaign "Dine With a Muslim Family" as a way to combat the Islamophobia she experienced in her community. She and her father posted signs in a local hot spot advertising free family dinners every Thursday in a Muslim household. So far the dinners have been a success, and according to Rafeeqi there are more to come. She's also trying to enlist other Muslim friends and family members to host a dinner with strangers too.