Photo courtesy Union College
Should I stay or should I go?
That was the decision looming this March for Spencer Foo, as his junior year at Union College was coming to a close. The forward was a highly sought-after free agent who was named a Hobey Baker finalist this year as one of NCAA best hockey players. He felt both the tug of unfinished business at Union and the pull of his NHL dream close to reality, but in the end made the choice to leave Union and turn pro, a decision consistent with the unconventional path he has taken so far on his road to The Show.
The 23-year-old announced his decision to sign with the Calgary Flames on Tuesday after a long period of deliberation, citing the opportunity to play on the right side, quality of linemates, and the team's win-now mentality as the main factors behind his choice.
Foo, who put up 26 goals and 36 assists in his final year with the Dutchmen, joins a Flames team that has made a splash so far this offseason, signaling they are all in after acquiring the likes of goaltender Mike Smith and defenseman Travis Hamonic following their first-round exit during the Stanley Cup playoffs.
Choosing an NHL team was a process that spanned months, and he took a similarly protracted but deliberate approach in his decision to leave Union and go pro in the first place.
"It took me a while to decide—it was something I just tried to put off throughout the whole season, I wanted to put the team first and just focus on team success," Foo told VICE Sports about his decision to leave college a year early and turn pro. "Just thinking about my brother coming in next year was a big thing, and obviously not ending up with a national championship is definitely tough."
Joining the Dutchmen the season after they captured the NCAA title in 2014, Foo did not experience the same team success in his three years at Union despite a roster stacked with individual star players who were also recently signed by NHL teams, including Nick Desimone (Sharks) and Mike Vecchione (Flyers). The lure of a national championship and his brother Parker coming to play for Union next season ultimately wasn't enough for Foo to stay and play out his final year at Union.
"I like how he took the time to do something different than a lot of other players when he did decide that he was going to basically pass up his last year of college," Rick Bennett, the head coach at Union, told VICE Sports. "He had really thought it out and I give him a lot of credit. Maybe he's kind of a trendsetter now with that decision."
Like his unexpected decision to go pro after his third year, nothing about Foo's hockey journey has been typical.
His father, John Foo, was born in the tiny South American country of Guyana and moved to Canada when he was 7 years old. Though he came from a country where cricket and soccer reign supreme, he fell madly in love with hockey, like so many kids new to Canada.
---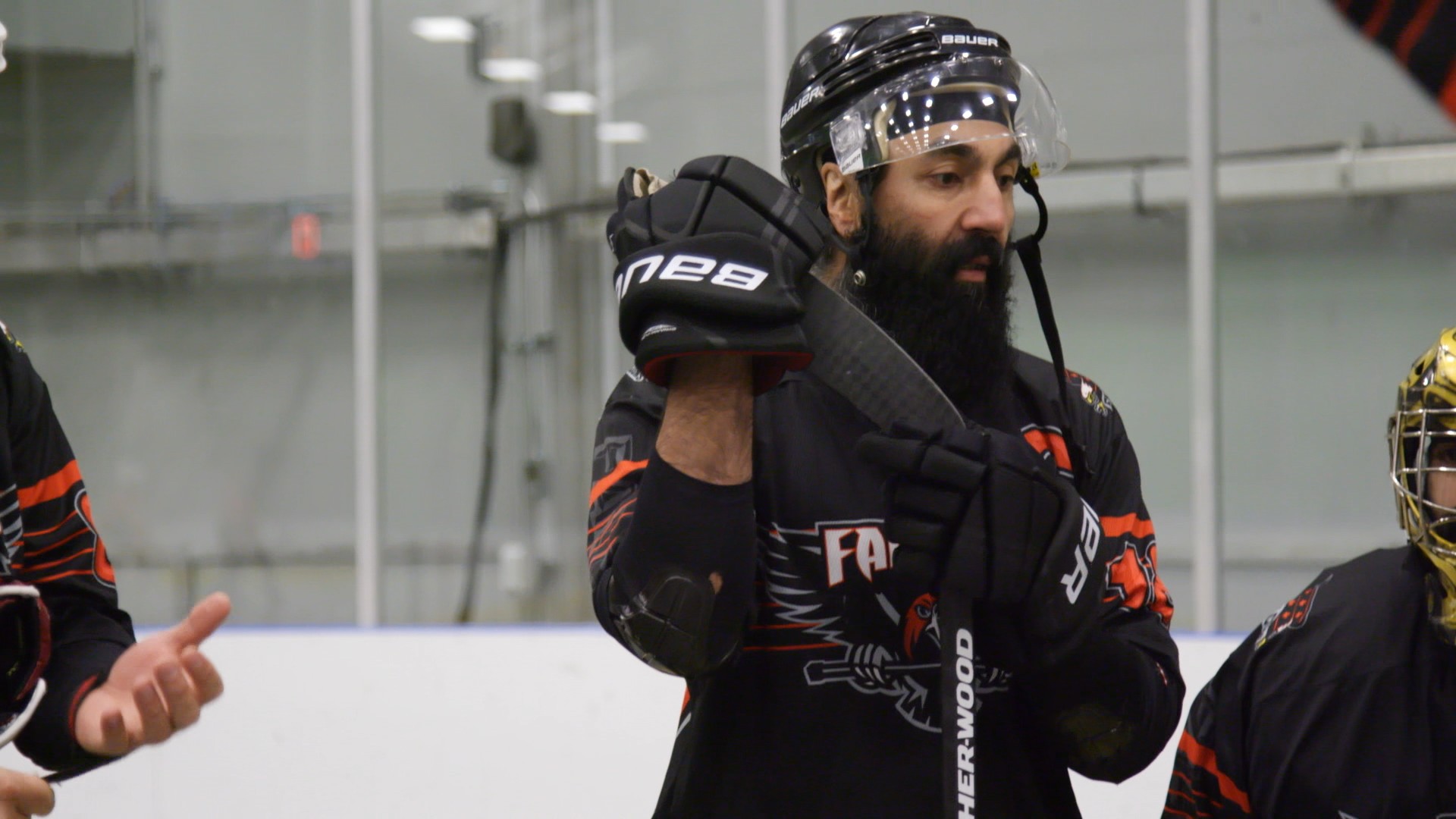 ---
That love for the sport quickly permeated throughout the Foo family and to its next generation, sweeping up Spencer and his brother Parker.
"When I was a kid, I'd watch [hockey] with my dad and I just started really liking it, too," Spencer said. "That's how we started having little hockey sticks in the house, so I'd pick those up and play around, and I just fell in love with it right away."
As much as it is a dream come true for Spencer to sign with an NHL team, it's just as momentous for his father, a first-generation Canadian for whom hockey has meant so much.
"My dad has always wanted me to make it, pretty much as much as I wanted to," Foo said. "He never really got to play hockey when he was younger, but just with him loving the sport and being a big fan of hockey in general, he's been so supportive of me.
"My parents, my uncle, they've been with me the whole way and they've sacrificed a lot just throughout the whole process, but without them there's really no chance that I'm able to get to be doing what I'm doing right now."
Another unconventional aspect of his story is the more winding route he took when compared to most prospects, going undrafted and playing three years of Division I hockey.
It wasn't until Foo got to attend some development camps in his freshman and sophomore years, talking to some teams and getting an advisor, that he started to realize his NHL dream was within reach if he put the work in. While Foo may have initially been slightly behind in the development curve compared to players who go the junior-to-pro route, he believes NCAA hockey gives those who aren't quite as polished a great chance to reach their potential.
"There's a lot of guys who were able to come on and play college hockey and move on up after that, when we're already 22, 23 years old," he said. "In Canadian junior, a lot of guys end up with their careers over around when they're 20. I think college hockey gives such a great opportunity to late bloomers—you're really never out of it if you want to play in the NHL or pro hockey in general."
While it's not the most common path, there are certainly other undrafted players who have achieved NHL success coming out of NCAA hockey, including current Oiler Mark Letestu, whose early hockey career heavily parallels Foo's.
Letestu is also an undersized forward from Alberta who played on the same junior hockey league team—the Bonnyville Pontiacs—as Foo. Letestu, who coached Foo on Bonnyville, went undrafted and then played college hockey at Western Michigan University before signing with the Penguins as a free agent.
"Having kind of the same path as him, I really do enjoy watching him having success," Foo said of the 32-year-old centre who scored a career-high 16 goals and 35 points for the Oilers this past season.
"Just watching him on the ice, he's so well-rounded and he was never really a star in the NHL, but you really form some respect for all the guys in the league when you see how good of a player a guy like him is."
Foo brings a similar blend of two-way responsibility, energy, and vision, according to Bennett, aspects he worked hard to hone during his three years at Union.
"You're getting a guy that's extremely hardworking with a high motor, and what I mean by that is he has a high energy level that brings a lot to the game for his linemates, and just a tremendous team guy," he said. "You always know he's out there—he never takes shifts off, and I think that's probably the biggest compliment as a player that one can get."
Despite being relatively undersized, Foo's tremendous hustle is complemented by excellent playmaking skills and a physical edge that doesn't usually come in the same package.
"He's just kind of a guy that fits into the new modern NHL. He's a little bit of a throwback in the fact that he does have offensive skill but will finish hits and can play that grind game, as well," Bennett said.
For Foo, he's focused on constant improvement as he transitions from one level to another in his improbable journey to the NHL, guided by his work ethic and focus, not constrained by conventions or expectations.
"No matter what role I get thrown into, I'm just going to try and improve and help the team," Foo said. "Hopefully I'll be able to improve my entire game and not just the one thing they want, and eventually be a big piece within a few years."