Nearly five years ago, Hurricane Sandy hit New York City, causing 147 deaths in the Northeast United States, Canada, and the Caribbean, with countless others affected. New Yorkers stared on as storm surges clogged arteries of the metropolis. The city's roads, subways, trains, and bridges suffered or collapsed. Other key energy-providing infrastructure including three nuclear power plants were temporarily shut down. The scope of damage impacted 13 states and cost more than $65 billion in economic loss, ranking it as the second-costliest weather disaster in American history behind Hurricane Katrina, according to the National Oceanic and Atmospheric Administration (NOAA).
Hurricane Sandy laid bare the city's inherent vulnerabilities in the face of natural disaster. At the local level, former Mayor Michael Bloomberg created the Strategic Initiative for Rebuilding and Resilience. Also, President Obama appointed a Hurricane Sandy Task Force headed by Shaun Donovan, Director of the Department of Housing and Urban Development. The bottom line then and still is this: how do we make New York safer to withstand a big storm? President Obama's own task force launched a design competition in support called Rebuild by Design, which awarded money to government officials to implement six innovative plans from architects and engineers selected from detailed proposals.
Among those proposals was Living Breakwaters: the placement of oyster beds and reefs off Staten Island's shore to subdue the brunt force of oncoming waves. Tottenville, Staten Island was one of the hardest hit areas during Hurricane Sandy, and, the $60 million dollar project being implemented by the New York State Governor's Office of Storm Recovery set to conclude in 2019 aims to prevent further erosion and lost acreage.
Kate Orff, the founder of the project's landscape architecture firm SCAPE, and one of Bloomberg's original task force advisors presented a Ted Talk a year before Hurricane Sandy where she lauded the unsung heroism of oysters. If you didn't already know, oysters played a starring role as a native keystone species in the waterways of New York before industry wiped them out. In a 2011 TED Talk, Orff explains just how important oyster reefs in the New York Harbor were for filtering water. What makes them such an attractive component of the breakwater - which just means any offshore structure meant to protect a harbor from weather extremes - is that they significantly curb water pollution, plus strengthen biodiversity.
To this end, Living Breakwaters partnered with The Billion Dollar Oyster Project (BOP), a nonprofit established in 2014 as an ecological restoration and education program. The BOP endeavors to return the abundance of oysters to the waters that surround the city and claims to have added more than 11.5 million oysters throughout New York's harbors which collectively filter trillions of gallons of water. The future may resemble the past as it relearns to coexist with wildlife.
---
Watch some more video from VICE: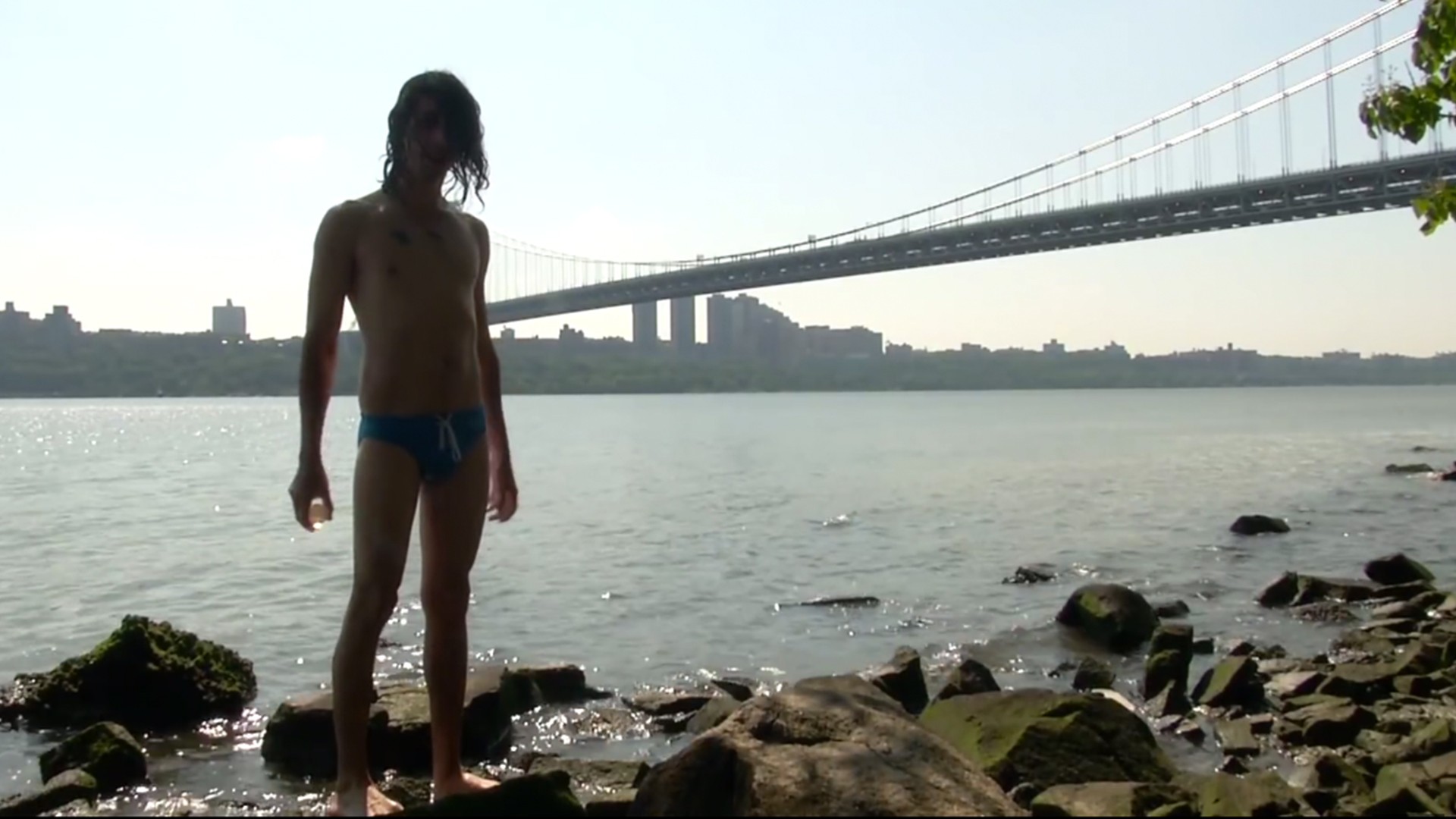 ---
Living Breakwaters and the other Rebuild by Design projects are ambitious plans. Not only because of what they seek to construct but for how they choose to include communities along the way. It won't be enough to continuously focus on how to fend off the sea with adaptive infrastructure - people, too, need education in preparing for an uncertain future.
A few months after Hurricane Sandy, Governor Cuomo created the New York Rising program, that funded plans and projects leaders in hard-hit communities to assist their own residents. As part of the NYR program, SCAPE developed strategies for rebuilding resilient communities in Howard Beach, Broad Channel, Canarsie, and the South East Brooklyn Waterfront. Weekly community meetings occur in each area to keep members active in the planning and implementation decisions. As part of the Living Breakwaters project, an education center dubbed the Water Hub will increase awareness of risk, empower citizens to protect their homes and land, and engage local schools in waterfront education.
"There are communities all across not only the northeastern seaboard, and the Gulf of Mexico, and beyond who are resource challenged and capacity challenged and still will need to adapt," Orff said in an interview with VICE Impact. "There are towns all around the coastal United States that might have only one county planner. They still need to make serious decisions about where and how to build or how to unbuild."
"Our critical infrastructure is imperiled by sea level rise and surge, and there is so much at stake that we have to come together and act."
Although architects and climate change experts may offer up strategies, Orff said she sees a need for small-scale changes led by community organizers and activists across the nation."After Sandy, New Yorkers had to adjust their thinking and way of working very quickly," said Orff. "Our critical infrastructure is imperiled by sea level rise and surge, and there is so much at stake that we have to come together and act."
There is an ongoing urgent need to band together - in New York, across the United States and across the world. But our fears cannot stay dominated by solely the anticipation of the next storm. We must train ourselves to comprehend climate change in all its wildness, uncertainty and scope.
Climate change is not a sudden event, even though it includes fast acting forces -- storms, fires, heat waves and catastrophes. Instead, it's an unfurling calamity sweeping across the whole planet. Rising oceans and storms are problematic, but believing we can simply rely on the next invention or flee the coastlines in time is not enough when confronted with the big picture. Parts of the earth will continue to become uninhabitable and inhospitable for life. Retrofitting New York's coastlines is vital, but perhaps the lesson in organizing together is what will be called on in decades to come.
Read more: Artists Create Stunning Murals to Raise Awareness of Ocean Conservation
"There won't be any single engineering masterstroke that is going to change the course of climate change and warming," Orff said. "Rather than sit around, geoengineer our way out of it -- that's a fantasy -- what we need is to change behavior on multiple scales." To sit back and have faith in a catch all tech-save or a form of "geoengineering," is increasingly regarded by scientists as delusion, denial, or both.
The robust responses required to save ourselves and the planet from climate change are mammoth. But to understand the answer as steps and small actions is to begin to imagine and to participate in a future of resilience where we no longer deny the colossal problem but share solace in rebuilding for the future together.
Correction: An earlier version of this story failed incorrectly attributed the creation of a task force headed by the Office of Housing and Urban Development to former Mayor Michael Bloomberg when in fact it was former President Obama. Bloomberg is responsible for the creation of the Strategic Initiative for Rebuilding and Resilience. Also, content that referenced state actions for Hurricane Sandy restoration have been properly attributed to Governor Cuomo's Office of Storm Recovery.