Image via Wikimedia Commons.
Thomas Bena was a carpenter on Martha's Vineyard for many years before he realized he no longer believed in the work he was doing. He was building multi-thousand square foot homes for people who would barely occupy them: homes that would disrupt or destroy ecosystems, suck up energy, and cause constant light pollution. At first, it seemed like a resort town's problem, but as he delved deeper, he realized that this problem affected cities, suburbs, and rural areas as well. A culture of consumption and excess misconstrued as the vehicle to create jobs and improve home values, when what was lost was often not weighed against what was gained.
Bena helped to start a subcommittee to look at building regulations on Martha's Vineyard in 2012, and continued shooting his documentary film, "One Big Home." He was ready to judge the excesses of the homeowners or the greed of the builders. But when he went to town meetings and listened to their perspectives, he realized they not only had validity; there was common ground. Over the course of about a year and half, they made some real progress.
In April of 2013, Chilmark, Martha's Vineyard passed a law limiting house size to 3,500 square feet, unless the owner applied for a special variance, which could give them an additional 2,000 square feet. While 5,500 square feet may sound pretty big to the average reader, when compared with the 20,000 square foot "limitations" passed in East Hampton, NY it can be seen as pretty bold.
"The first few months we were red-faced and angry," Bena recalled in an interview with VICE Impact. "And then we'd leave the town meeting and see each other ten minutes later at the post office. It's a small town."
"A community should determine its own destiny."
He realized they needed to listen to one another's concerns, and what he found in Martha's Vineyard is something he's heard echoed across the country as he travels to film festivals from New York to Wisconsin to California. He said there are three basic concerns that come up again and again.
"The first thing people say is it's a free country," said Bena. "They don't want someone else to tell them what they can do with their property."
---
Check out more videos from VICE: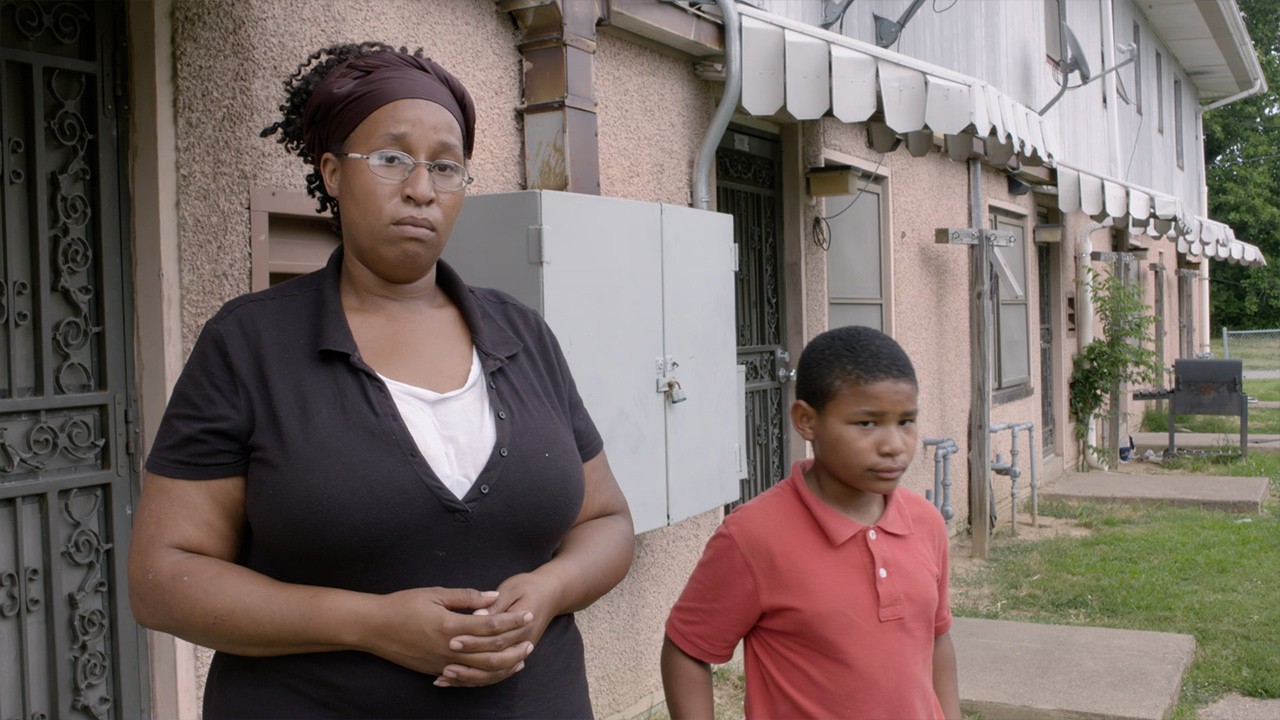 ---
But what he puts ahead of that freedom, when it comes to home building, is community. It is a community's free choice to decide what it wants to be.
"A community should determine its own destiny," said Bena. "If you want to be Las Vegas, be Las Vegas. If you want to be East Hampton, be East Hampton. In Chilmark, Martha's Vineyard, we passed a law that helps define who we are."
The second thing he heard was regarding property values. Because a home is often someone's largest investment, people tend to think that if their neighbors are building big, they'll benefit.
"They say if they can't sell to the highest bidder, their values are being hurt," said Bena. "But since we passed a law in Chilmark, property values have gone up."
And the third main concern for communities when it came to limiting house size was jobs. Building big homes drives the economy by employing dozens, if not hundreds of people. Bena argued that most of those jobs were coming from outside of the area: boats to Martha's Vineyard were packed in the mornings with workers coming to build these homes. But smaller dwellings still required the work of the local carpenters, plumbers, electricians, and roofers.
Martha's Vineyard isn't the only place that has taken strides to limit house size. Truro, Cape Cod, used the bylaw passed in Chilmark as a model to pass a similar law last spring. Honolulu, Hawaii just passed a moratorium on monster homes while a committee investigates the costs and benefits to community.
"We cannot allow these oversized structures to change the character of our communities."
"The spread of monster homes is a serious issue that affects the well-being of families in long-established neighborhoods and we need to get a handle on the situation before it spirals out of control," Honolulu Mayor Kirk Caldwell said in an article picked up by the Associated Press. "Although the construction of some of these monster homes is the result of Oahu's need for housing, we cannot allow these oversized structures to change the character of our communities."
The subsequent question, and one that impacts one of the basic necessities of life, relates to affordable housing. While monster homes are being built, bought, and sold, affordable options are becoming more scarce. While there is room for people to have second and third homes that stand empty, there isn't space for people to actually live in these communities.Diversity is just as vital in any community: urban, suburban, rural, or seasonal. The point of Bena's film is really to bring the democratic process to real estate development.
"We are not powerless," said Bena. "People feel frustrated and powerless and saddened by the changing of the community they live in, in small towns, cities, and resort areas. It's a broad conversation that's happening and we have boiled it down to a few basic steps. Go to the town board, speak with them, and speak to the other side. Listen, debate, and move forward."
Find out if you neighborhood has set any limitations on building by calling your town or city board, and if this is an issue that concerns you, attend a board meeting and make your voice heard.