Ann Coulter and Donald Trump Evan Agostini/Getty Images; Chris Kleponis - Pool/Getty Images
The Trump administration's "zero tolerance" immigration policy, which involves separating migrant children from their parents, is cruel and indefensible—just listen to the audio of the young children taken by border patrol weeping in agony. But the clearly unconscionable nature of family separation hasn't stopped the administration and its cheerleaders from doing backflips to justify these human rights abuses. Their strategy in a nutshell? Lie.
While White House Chief of Staff John Kelly and Attorney general Jeff Sessions have defended the "zero tolerance" policy by framing it as a way to deter migrants from illegally crossing the southern border, Donald Trump did what he often does—falsely blamed the Democrats.
There is no legal requirement to separate parents from children—that's why the announcement of the new policy in early May was news in the first place.
Trump has also blamed the media, asserting that the press is helping "smugglers" and "traffickers." It's the sort of blanket assertion that's difficult to disprove because what is he even talking about? That appears to be part of a strategy of conflating the family separation policy with anti-immigration policies more generally. In a speech at the National Federation of Independent Businesses on Tuesday, Trump justified his human rights abuses by saying that the US "can't let people pour in," and "politically correct or not, we have a country that needs security, that needs safety, that has to be protected." Unsurprisingly, he also attacked "Crooked Hillary Clinton" for speaking out against putting immigrant children in cages. Even if you accept links between immigration and crime—which are bunk—you have to ask what crimes are being preventing by taking crying children away from their parents.
Trump has also incorrectly claimed that crime in Germany is surging due to new immigrants, another naked attempt to tie "bad hombres" to crime. In fact, German crime levels are at their lowest points in decades.
---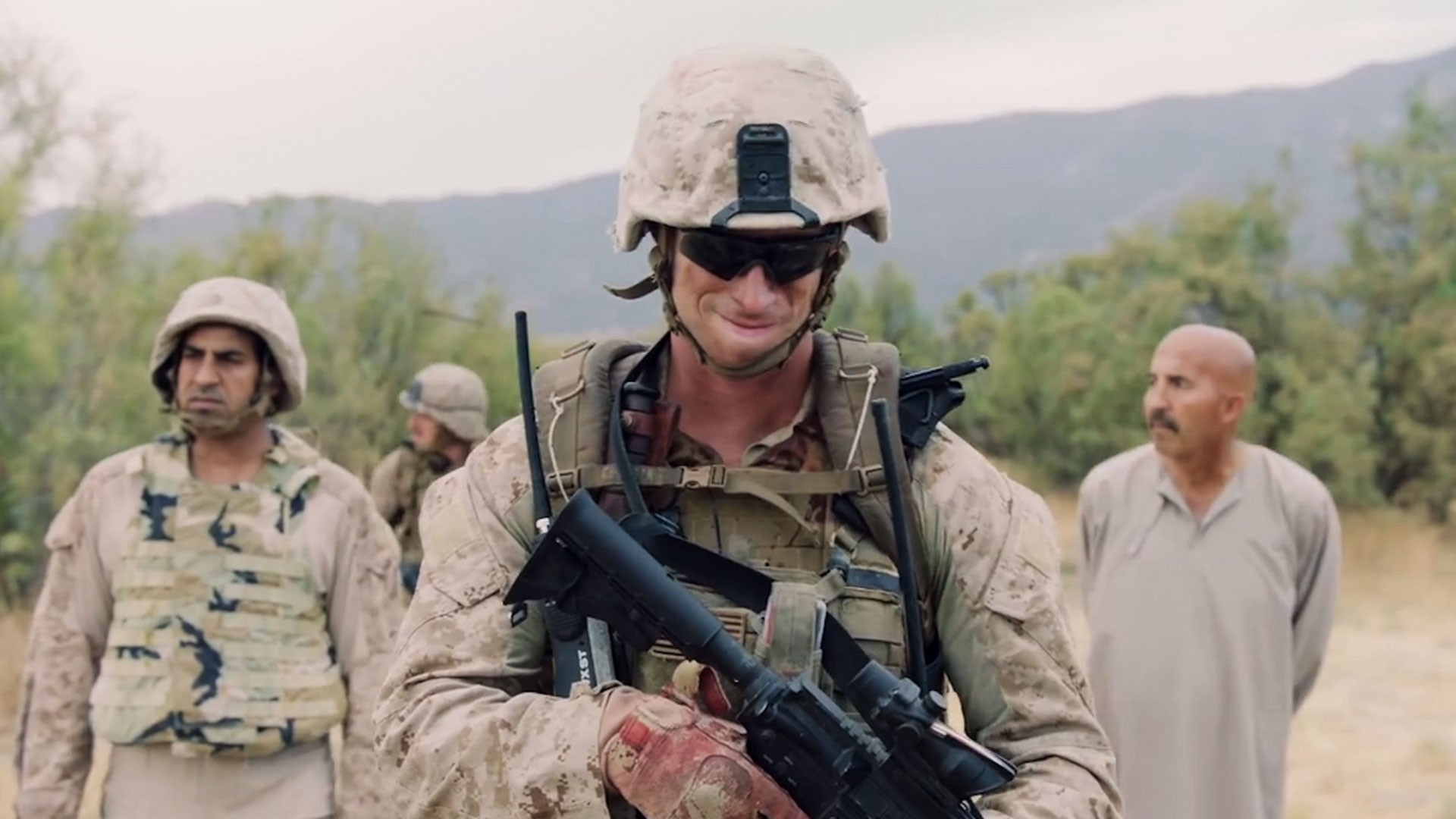 ---
The president's lies are crude and unusually easy to tear apart. More practiced, polished liars include Homeland Security Secretary Kirstjen Nielsen, who falsely claimed at a press briefing that "Congress and the courts created this problem, and Congress alone can fix it." She also professed to be unaware of the ProPublica recording of detained children screaming and crying as Border Patrol agents made jokes. When New York Washington correspondent Olivia Nuzzi played the audio in during Nielsen's briefing, the Homeland Security secretary ignored it and said that it was "offensive" for reporters to truthfully assert that the "zero tolerance" immigration policy intentionally separates children from their parents. (This came after Nielsen bizarrely claimed that there was no policy of family separation.)
Then there's cable news. As The Atlantic reported, the children in Customs and Border Protection facilities have been photographed "using Mylar blankets and being housed in cages." But that fact didn't stop Fox News's Laura Ingraham from asserting that the children forcibly separated from their families at the border are "housed at what are, essentially, summer camps."
Not to be outdone, Tucker Carlson, also of Fox News, glided right past the substance of the separations entirely and said that people objecting wanted "to change your country forever—and they are succeeding, by the way." This maybe isn't even a lie, just an incredibly broad assertion that tries to shift the argument away from what's actually happening to the abstract motivations of people involved in the debate.
But not even Carlson can be as despicable as Ann Coulter, who has insisted that the children who can be heard crying for their parents are actors who "need to improve their scripts." There are regular lies, then there's whatever that is.
Sign up for our newsletter to get the best of VICE delivered to your inbox daily.