Photo via Flickr user Mark.
Tales of the Cocktail is the world's largest cocktail, booze, and bartending convention in the world. It's a wildly popular, multi-day extravaganza that was rocked with controversy last year as founder Ann Tuennerman resigned amid heavy criticism for appearing in a Mardi Gras parade in blackface. Since then, Neal Bodenheimer, proprietor of local (and James Beard Award–winning) cocktail bar Cure, has worked to take over the festival. He spoke to MUNCHIES about why Tales matters, his role in the purchase, and what to expect for this year.
Can you explain exactly what Tales of the Cocktail is?
This is going to be the 16th year of the festival, which is the international leader in the cocktail community. It's been really critical in the craft cocktail community's growth from infancy to maturity. It's always been about connecting people and educating people; one of the things we'd like to change is to make it more about giving back.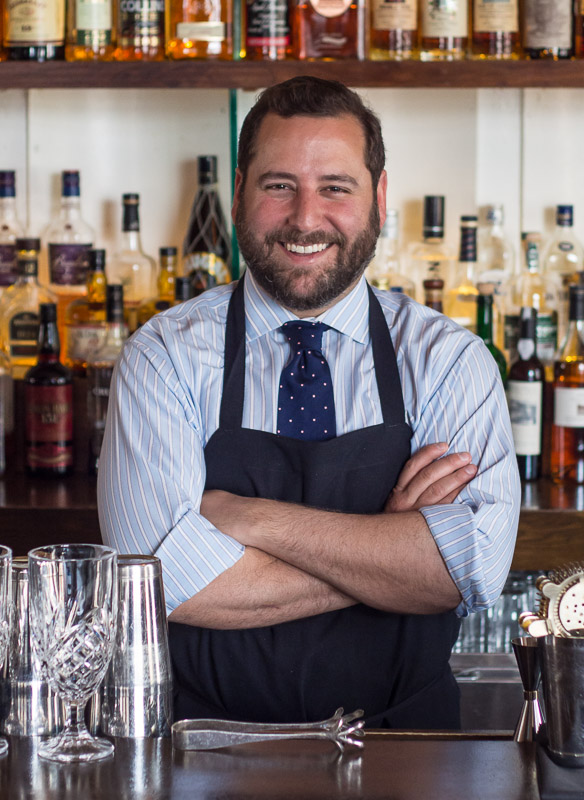 Can you tell me a little bit about how you came to be involved?
I own bars in New Orleans—when Tales became a distressed property, I looked around in the French Quarter and I thought, 'Wow, if Tales goes away we're really in trouble.' Then I picked up my head and realized that 'Wow, if Tales goes away a lot of people are in trouble.' We looked up the numbers, and Tales provides over $18 million dollars of economic impact in the third week of July. If you think about what it's like in New Orleans in the third week of July, you'll see that that revenue is irreplaceable. No one else is going to bring that many people and that much revenue to town during the peak of summer.
Without that revenue, I believe some restaurants would have to turn seasonal and on some level, you'd probably start to see this town become a seasonal town, and the repercussions of that are significant. First, if it's not a town you can live in all year, you can't attract the kind of talent in restaurants and bars you'd need to be a great food city. And second, to the average local, if you can't get the year-round services you'd expect from a city, you wouldn't want to live there year-round. It would create a brain drain for the city. Restaurants are starter jobs for some people, but for others they are careers. I don't have to tell you that the smartest people I've ever worked with I know from restaurants.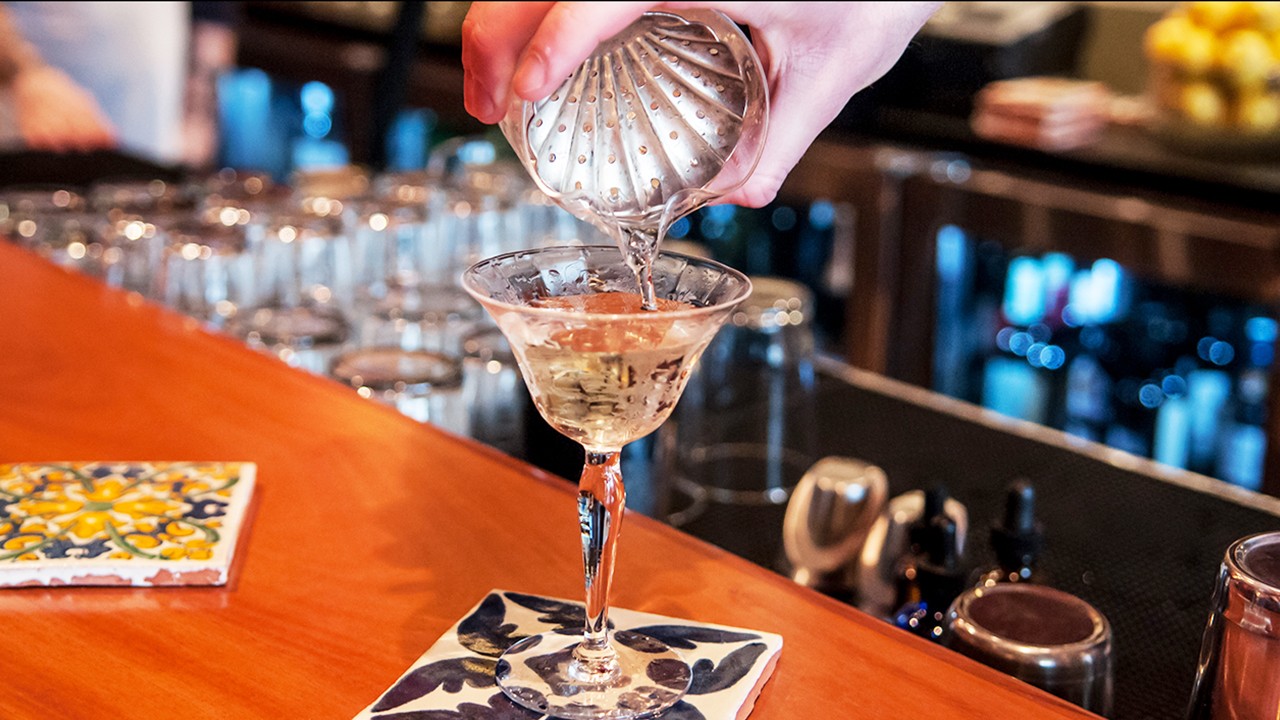 Once you suspected Tales' absence would negatively affect the city, what did you do?
So I got interested and I started to try and put a deal together with a buyer. We wanted to find a way to keep it in New Orleans. I'm not sure if I would have gotten involved if it hadn't have been for the Solomon family. The Solomons are one of the foremost philanthropic families in New Orleans. They had long held the belief that the black-tie, yearly-check was a broken model for charity, and had been looking for a vehicle for giving. They saw the festival and said, 'This is a solid business. It throws off revenue and we can take that revenue and give it away every year.'
A lot of the things—like mental health, substance abuse, diversity, and inclusion—that are important to them as a family are also important to the industry. I felt like I kind of owed it to my city, to the Solomons, and the industry to step up and try to fill the void.
Tales has been a non-profit but there's been some scrutiny about its finances in the past. Can you explain what's different moving forward?
We've turned it into a foundation. Before it was an educational non-profit. Now it's turning into a foundation, where our goal is strictly giving. An educational nonprofit may not have a threshold for giving; there, it's really all about your mission. And while the conference did give money away when it was an educational non-profit, the primary mission was to get people to New Orleans and teach them about New Orleans and cocktails. And they totally fulfilled that mission. But our mission has changed: Our new mission is to give money away. We're giving $250,000 away this year.
That has to do with the Solomon family's priorities and my own priorities as a board member. We just put together a grant committee of 14 people who will be deciding where that money goes.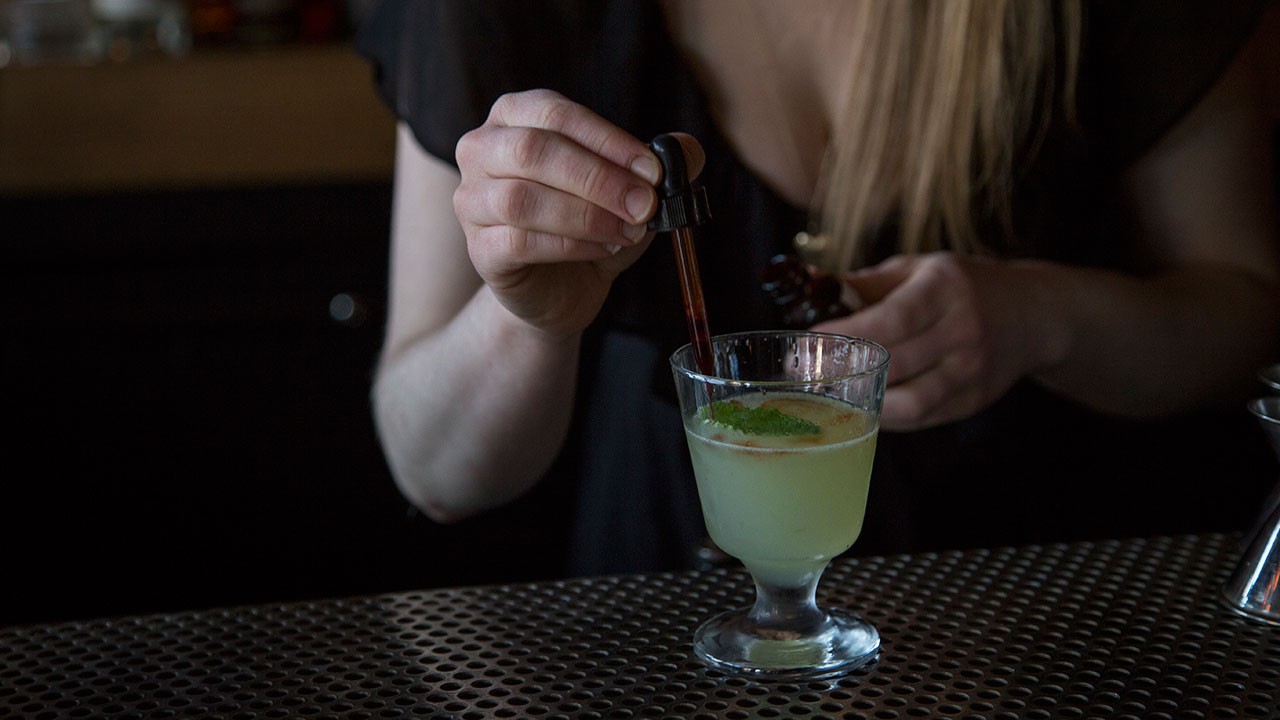 The last few years have found some intense scrutiny and criticism around Tales.
Some has been focused on the Tuennermans themselves, while other criticism has been focused more on inclusion. Others are very concerned about safety at Tales, specifically regarding women and vulnerable people.
I think Ann and Paul [Tuennerman] have taken their lumps on this. They've moved on. They are one hundred percent out of the business. They don't make any money on Tales in any way. They sold it. They're done. I don't think its fair to them to talk about them and Tales anymore. As far as women's safety goes, it's top of mind for us. We're working on a safety system—it's not 100% done yet, but it's top of mind. Same with inclusion and diversity. We're working on more inclusive panels, too.
I've certainly enjoyed times at Tales in years past day-drinking and seeing New Orleans, but I've definitely heard criticisms about the culture of over-indulgence. I've heard this specifically in regards to the Cocktail Apprentice Program [The lion's share of behind the scenes work at Tales is done by volunteer bartenders from all over the world who exchange very long hours in return for mentorship, participation, and a lot of drinks.]
The CAPs kind of dealt with it almost before anybody. They had to go through and rebuild their program to make sure that it was a safe space. Don [Lee] and his team really dug in on that, I think sometime around 2012. I can't speak to the history as much as I can speak to the future.
Is the structure of the event changing? Will it still be seminars and panels, spirited dinners and the Spirited Awards?
Kind of. We bought this thing in February and the programming was well on its way. All the seminars were already in. We couldn't change a lot of the structure. If we had restarted this thing altogether, we wouldn't be looking at July and saying 'Hey, we can do this.' We resigned ourselves to the fact that 2018 is going to be about stabilization and 2019 is going to be about growth and change. That doesn't mean you won't see any change this year—you will—but a lot of the structure will be the same. We've got to see what works and what doesn't. As operators we're looking at this stuff and saying, "If this doesn't work we've got to get it right." It's a double-edged sword; you want to see it stable, but you also gotta get it right.