Actress Sarah Edmondson shows her brand. Photo submitted
This article originally appeared on VICE Canada. It takes a lot to shock the internet in 2018, but the sex trafficking charges against NXIVM founder Keith Raniere and Smallville actress Allison Mack have managed to do the trick. In many ways, it's the perfect tabloid story—complete with celebrities, sex, money, and a secret initiation ritual requiring naked women to hold each other down while a doctor branded them with an alleged cult leader's initials.
Yesterday marked the first time that Raniere spoke publicly about his role in what has been widely described as a sex slave cult. In fact, it was the first time he's granted any interview in over a decade. New York Times Magazine writer Vanessa Grigoriadis met with Raniere and his most devoted followers and asked about NXIVM's secret "sorority" that branded women. This was months before a criminal complaint alleged some women members were ordered to have sex with Raniere, or risk having their nudes released to the public.
Grigoriadis writes that Raniere sees the group of "masters" and "slaves" as a web of consensual polyamorous relationships that he "policed" for "ethical shortcomings." Though we can't know for sure what Raniere's legal defence will look like, it's likely we're going to hear more of this refrain. "Everything was utterly consensual—it was adults making decisions on their own of their own free will, and that's what the trial is going to show," his lawyer Marc Agnifilo told media after a court appearance last month.
If there's anyone who has a sound grasp on consent in, to put it mildly, "alternative" sexual arrangements, it's the kink community. We know there are segments of the bondage, dominance, sadism, and masochism scene who dabble in branding, and they've definitely got a better handle on consensual master/slave role-play than your average 50 Shades Darker viewer. So, I decided to call up kink educator Carlyle Jansen from Good for Her in Toronto to talk about what informed BDSM consent looks like and how the allegations against Raniere stack up.
Kinky sexual relationships can take virtually any form, but the basic dynamic tends to center around "submissive" participants surrendering power to "dominant" partners. Usually, this unfolds in a temporary role-play scenario, though after testing the waters and negotiating boundaries some partners continue this long-term. Like any relationship, the key to a healthy dom/sub relationship is communication. "If you're playing with something more edgy, communication has to be much stronger and clearer," Jansen told VICE.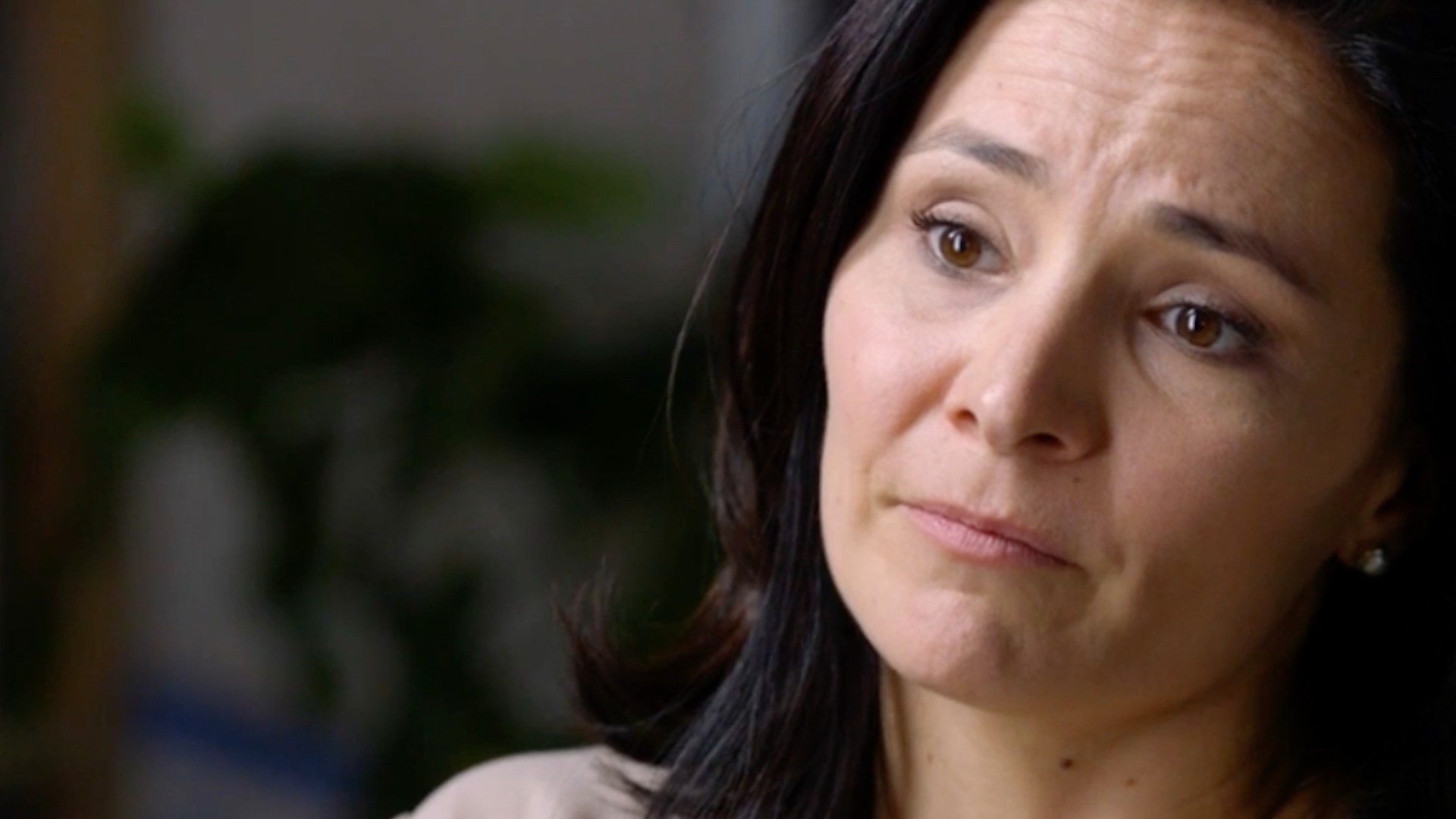 From what we've learned about NXIVM so far, lines of communication were not particularly open. According to court documents and former insiders VICE spoke to, members of the sorority were sworn to secrecy and strongly discouraged from asking questions. To learn about the group, women were required to submit damaging information about themselves, and naked photos were kept as proof of their vow to secrecy.
Key information about Raniere's involvement, including his access to nudes and videos submitted as "collateral," was hidden from women initiated into the group. Before the initiation, women VICE spoke to learned that they would receive a small "tattoo." As the branding ceremony was about to begin, the women were shown a mirror image of the symbol that obscured the initials KR and AM. The full meaning of this symbol—a tribute to Keith Raniere and Allison Mack—was not explained.
Even though the women were filmed reciting the words "master, please brand me," by the kink community's standards, this is not informed consent. "You have to know exactly what you're consenting to ahead of time," Jansen told VICE. "It doesn't sounds like they knew what they were getting into."
In addition to open communication with a BDSM partner, Jansen says full and informed consent should include conversation with the outside world. "In the kink community, it's important to talk with your friends, to say 'This is what I'm doing,'" she told VICE. According to Jansen, it's generally a sign of abuse when BDSM participants are isolated and silenced. "If you can't talk about it, then that's an indication that something is unhealthy."
This is especially important when potential injury is on the line, according to Jansen. "You want to get advice and education around whatever you're thinking of trying. Like if you want to try piercing, you look and see who can tell me about how to do that safely."
Most troubling to Jansen is the constant threat that members' "collateral" could be released if they did not comply with orders. It doesn't take an expert to know that consent is not something you can give if someone is threatening to hurt you.
"There should never be something hanging over your head, where you have to do something—or else," she said. "That totally violates free will and consent."
It's also worth noting that Raniere was more than just a sexual partner to many of the women in NXIVM. The organization was in some cases providing income and housing, fulfilling family and spiritual roles, or making promises about immigration status. While it's certainly possible for healthy relationships to flourish despite stark power imbalances, according to Jansen, a seasoned kinkster will take extra care to ensure the submissive can make a safe exit if and when they choose.
"Full consent means you can withdrawal at any time," Jansen told VICE. "Just because you said you want to do something, it doesn't mean you can't change your mind."
Raniere and Mack are scheduled to stand trial in October.
Sign up for our newsletter to get the best of VICE delivered to your inbox daily. Follow Sarah Berman on Twitter.