Mark J. Rebilas-USA TODAY Sports
The UFC has had a pretty hard 18 months. The loss of Ronda Rousey and Conor McGregor's absence have left it with few pay-per-views that can even break the 250,000-buy mark. Clearly, the new owners of the UFC have some work to do to get the promotion back in a position anywhere near where it was in 2015 when WME-IMG purchased it for $4 billion.
Many have noticed a drop in card quality as the UFC searches for its next Rousey or McGregor, but more pressing to the UFC's immediate future are a number of stories that sit as dry kindling, waiting for the mainstream media to realize they could have a good moral outrage on their hands. Let us consider some of the potential public relations disasters the UFC will have to avoid bumbling its way through in the immediate future.
Akhmat MMA
During last weekend's Fight Night card in London, Akhmat MMA was ever present. Fabricio Werdum could be seen wearing Akhmat MMA gear during segments of the broadcast and in his social media posts around the fight. Why is this a problem? Akhmat is the promotion owned by Ramzan Kadyrov, the Chechen Republic leader accused of numerous human rights violations, including killing and torturing gay men. When beloved MMA legend and head of the Russian MMA federation Fedor Emelianenko was asked about Kadyrov allowing children to fight in the cage, Emelianenko responded that he did not like it. Almost immediately after the story broke, Emelianenko's daughter was reportedly assaulted while walking to school.
Werdum catches most of the ire for this, which perhaps isn't fair. Chris Weidman, Frankie Edgar, Frank Mir, Khabib Nurmagomedov, and others have all been out to see Kadyrov. In fact, Alexander Gustafsson should probably be in the hottest water of the lot for posing with Kadyrov in an Akhmat T-shirt masquerading as an open hoodie with T-shirt underneath, serving as an accomplice in crimes against good taste.
Ali Abdelaziz, one of MMA's most notorious managers and a figure you should definitely Google, apparently makes many of these meetings possible, and the truth of them seems to be that Kadyrov is simply one of those rich, powerful people who likes to pose next to manly men and is willing to pay for the chance.
Unsavory people are just a part of fight promotion. Remember that when UFC president Dana White replaced Don King at the Republican National Convention, one of his main selling points was that he was the promoter who hadn't stomped a man to death in the street. The UFC might well be quiet on the Kadyrov issue because they hope to get into Russia in the near future should Khabib Nurmagomedov win the UFC lightweight title, and a pro-UFC friend of Putin would be a great advocate for them. Hell, we all fondly remember the once-in-a-lifetime spectacle of the "Rumble in the Jungle," but it was all bankrolled by the terrifying president of Zaire, Mobutu Sese Seko. It's pretty basic: Some sketchy people have money and like fights.
But this Kadyrov story is already getting uncomfortably big for the UFC. The US placed sanctions on Kadyrov back in December 2017 as part of the Magnitsky Act (sanctions that Russia declared were illegal), and investigative MMA journalist Mike Russell recently reported that the US government is looking into the financial arrangements between US-based MMA fighters like Werdum and the warlord. Whether or not that report is true, it seems likely that Werdum is being incentivized to represent Akhmat, and that seems like an invitation to be audited.
Nick Newell
Having discussed the seediest elements of the sport, it might be nice to discuss a more positive problem. Nick Newell is a good lightweight. He fights in the sport's strongest and deepest division, and he has accumulated a record of 14-1. Newell also has one hand. After a retirement that lasted two and a half years, Newell returned to the cage a couple of weeks ago and submitted Sonny Luque in the first round at Legacy Fighting Alliance 35. Now Newell wants a run in the UFC and fans are supportive of his cause.
As we pointed out when Newell retired in 2015, the great thing about Newell was that you never felt like anyone was carrying him or feeling sorry for him or, in fact, treating him differently from any other fighter. Newell struggled to find opponents early on—a win over a one-handed man could be seen as almost worse than a loss to a one-handed man when looking down a record—but by the peak of his career Newell was just another fighter with some unique quirks to his style. He mitigated attacks on his left side through footwork rather than being able to rely on his left forearm to block or parry. Newell's sole loss came to Justin Gaethje—then the best lightweight outside the UFC, now a top ten ranked contender within it—and Gaethje gave him no quarter. Gaethje, a human highlight reel and knockout machine, went after Newell just as he would anyone else, and Newell did exactly as well as anyone else. The truth is that two hands or one, Newell is a good fighter.
Gaethje in fact came out this week to say that Newell deserves his shot in the UFC. Newell even hooked up with the aforementioned Ali Abdelaziz, a manager with a great many other clients in the UFC.
The problem is entirely the image. Nick Newell is a good lightweight, but not a great lightweight. He relies on his takedowns and footwork, and the moment those stop working he has trouble. In extended striking exchanges, his lack of a left hand and forearm do make life considerably harder for him. If he gets to the UFC and has a handful of fights, he will lose at some point. When he loses, the edited video of a one-armed man being beaten up in the world's premier MMA organization is all that will matter.
On the other side of that conundrum are the fans and media calling for Newell to fight C.M. Punk or Floyd Mayweather in the UFC—reducing him to a sideshow and using his handicap to humiliate fighters who just flat out aren't good enough to be in the cage with him.
In a just world, we could have Nick Newell take on another debuting lightweight in the UFC and it wouldn't matter who won or lost—he would be just another fighter. Unfortunately it seems unlikely that the UFC will take the risk of that image of a one-armed man being pounded on. If the UFC do take the gamble on Newell, we can only hope that they handle it gracefully, provide the context of Newell's other 15 fights immediately before the contest, and don't reduce him to the circus act that fans seem to be begging for.
Someone Is Going to Die at Some Point
At some point there is going to be a televised death in mixed martial arts. Or rather, there will be a televised bout that leads to a fatality, likely some time later in a hospital. If you have followed combat sports or even contact sports for any length of time you already know this. The UFC has done remarkably well to avoid it in its 20 years of hosting events. So far, the closest we have had to a televised death in a major promotion was the 300-pound non-athlete Dada 5000's heart stopping in the cage during his fight with full-time fighter of over a decade (and juiced to the gills) Kimbo Slice. Bellator promoter Scott Coker has still not apologized for this. But as the years go on and the number of reliable stars on the UFC roster seems to dwindle, MMA's number one promotion has been playing fast and loose with good sense.
The most egregious examples are Andrei Arlovski and Alistair Overeem. Both are known as chinny fighters and have been for a long time, but they have suffered the most knockout losses in the history of the UFC. The studies are always being updated—recently a study declared that it is cumulative head trauma that most affects CTE and not concussions—but concussions are generally recognized as bad news, and more concussions are generally seen as worse.
The lowlights of Andrei Arlovski's long, brutal career. It is easy to forget these when insisting that because he's still competitive he is healthy.
When Tim Hague died two days after being knocked out in a boxing match in Canada in June 2017, he had suffered a total of eight knockouts between his MMA and boxing careers. From 2015 to 2016, he went 1-4, being stopped in each of the losses, three knockout losses coming back to back. Just this week, boxer David Whittom died after ten months in a coma—he had suffered 11 stoppage losses in his career, again many of them back to back. When you're getting towards double digits in stoppage losses, it's getting ridiculous—but neither of their careers were as ridiculous as Arlovski or Overeem's. Overeem has been knocked out or TKO'd 11 times in MMA and three times in kickboxing. Arlovski has been knocked out ten times in MMA.
Even in his one impressive victory of recent years—against Travis Browne—Arlovski was repeatedly sent stumbling by blows to the head. After being stopped four times in a row, he survived three rounds against Marcin Tybura. Then Arlovski finally got a victory over Junior Albini and the UFC could take him back to Vegas and risk him getting a license under a real commission.
And it seems that commissions operate with the same mindset that many apologists do—he's still competitive, therefore he must be fine. The truth is you can still be competitive and a liability. You can still be a great fighter and be seriously ill or even dying. Muhammad Ali fought his last bouts while exhibiting symptoms of Parkinson's, Andy Hug put together the best streak of his career—including a handy decision over Mirko "Cro Cop" Filipovic—while unknowingly suffering from leukemia, which would soon kill him. The fact that Arlovski and Overeem are still being allowed to fight by the UFC, and even being licensed by real commissions, is extremely concerning for anyone with a vested interested in the future of this sport.
Perhaps it wouldn't be so bad if they didn't wheel Arlovski and Overeem out each time they want to build up a big hitter's chances at the title. The only elite fighters that Francis Ngannou met in his run at Stipe Miocic's belt happened to be the two most knocked-out fighters in the UFC. And just this week, the UFC announced that it's throwing Arlovski to its next knockout puncher of the moment, Tai Tuivasa.
Add to those glaring issues the minor acts of taking the piss that the UFC is currently playing with. For instance, Michael Bisping fighting in Shanghai—where there is no commission—just a couple of weeks removed from being violently dropped and submitted by Georges St.-Pierre. Bisping's official medical suspension from the first contest was 30 days, but somehow mysteriously dropped to seven when the second fight was booked. Interestingly, Tim Hague's death also drew attention to inattentiveness regarding medical suspensions, as Steven Marrocco from MMA Junkie reported:
On two occasions prior to Hague's fatal bout, commission doctors gave the fighter a shorter medical suspension than was required by the rules. It also failed to account for an unsanctioned MMA bout held in July 2016, when Hague suffered a knockout loss, which should have triggered an immediate 90-day suspension.
Had that term been enforced, Hague wouldn't have been licensed two months later, in September, for a nine-round boxing match in Edmonton, which he lost via unanimous decision.
Or consider when Rashad Evans was denied a license in New York due to irregularities on his MRI ahead of UFC 205, rebooked to UFC 206, and denied a license by the Ontario athletic commission as well, until finally—four years removed from his last victory—he was allowed back into the cage in Las Vegas to lose a dull decision to Dan Kelly. This highlights the main problem with commissions and fighting generally: You can always go somewhere else and give your money to another group of people. If fighters don't care about commission-hopping to get a license, fair enough, but the biggest company in the fight game probably shouldn't be partaking in this small-time nonsense.
Of course the counter argument is always that fighters are warriors and should be "allowed to go out on their shields," but this isn't an argument over individual rights. A death in the UFC would be disastrous and undoubtedly begin a witch hunt in the media. What would be the correct defense if the victim was someone whose knockout losses were into double digits and who had likely suffered multiple concussions over his career? Or someone who had been denied a license in two states already? Or someone flagrantly ignoring the bare minimum that the athletic commissions do to make this sport safer by fighting within his medical suspension?
---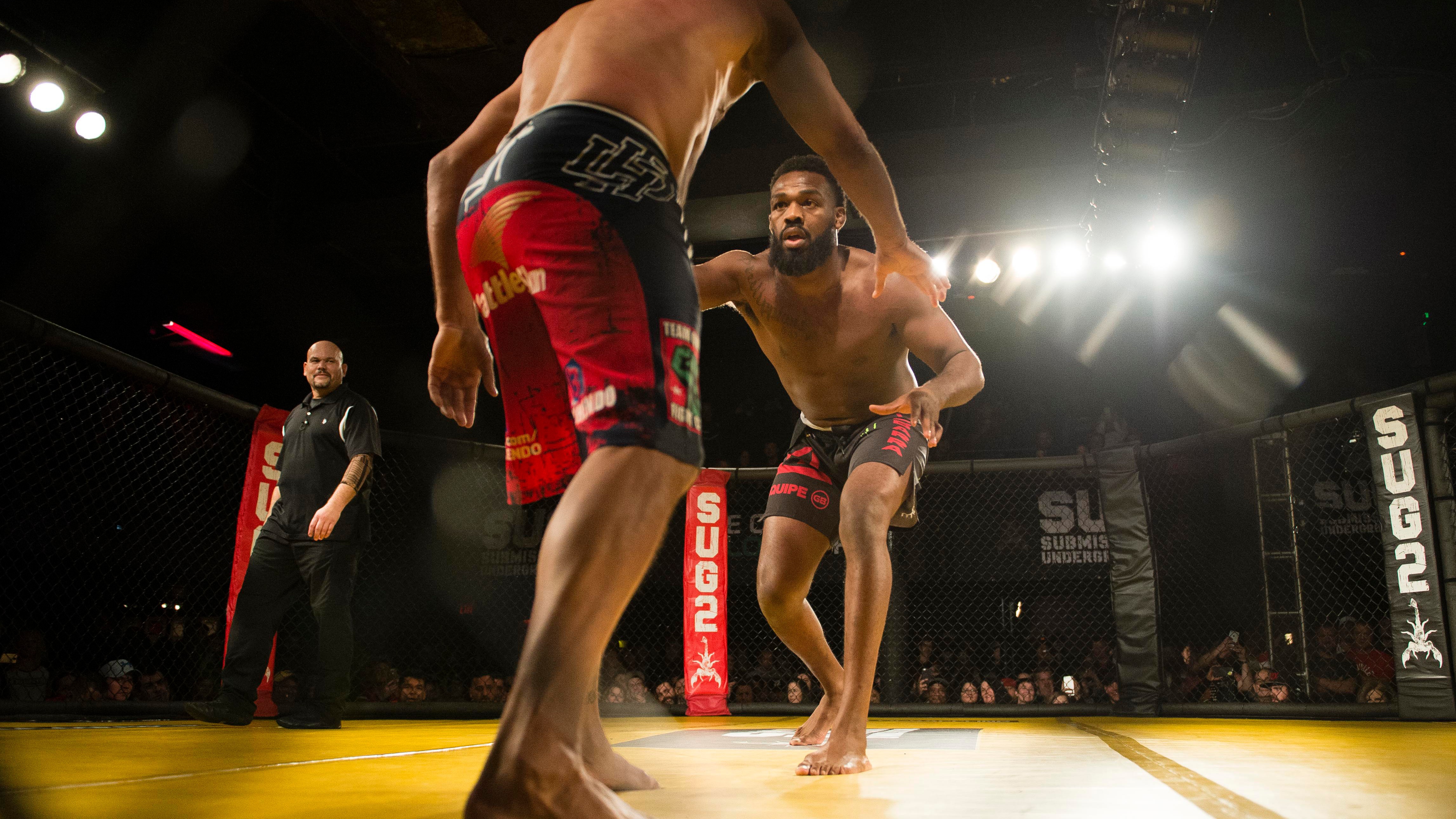 ---
The GOATs Are the Only Ones Failing Drug Tests
The final major issue facing the UFC in terms of public perception is the work that USADA has done to find and punish drug cheats in the sport of mixed martial arts. The UFC announced its partnership with USADA back in 2015 and it was an attempt to counter the perception that everyone in MMA was juiced to the gills. Joe Rogan's famous line about performance-enhancing drugs in MMA becoming an epidemic was the perception that many casual and hardcore fans shared.
Perhaps it is an unfortunate coincidence that after USADA's increased testing was brought in, injury rates and dropouts noticeably increased. Between UFC 180 and UFC 209, there were 15 changes to pay-per-view headliners. To many it seemed like the UFC was destroying its own product and paying USADA for the privilege, but few on the roster were ever caught using performance-enhancing drugs or banned substances. The real story of the USADA era is that seemingly the only fighters repeatedly being flagged for banned substances are Jon Jones and Anderson Silva—two fighters the UFC markets as the greatest of all time.
Some fans and even pundits will bend over backwards to excuse Silva and Jones's positive tests. You need only listen to the theory that Jones's cocaine was cut with creatine, which in turn was cut with a 1960s East German steroid, to begin to suspect that this might just be willful naiveté in hopes of getting a great fighter back in the cage. But the entire point of bringing in USADA was always perception. Silva and Jones can tell their stories and be judged by those who make the decisions to have simply ingested an illegal substance by accident. The public doesn't buy it, though. Look down USADA's list of sanctions on their website and you will notice that amid their 50 offenders in MMA, only George Sullivan and Ricardo Abreu can boast a punishment for a second violation. Perhaps Jones and Silva are just especially unlucky in their supplement and dong pill choices, but most fans are a bit more skeptical than that.
Many fans are now feeling USADA fatigue more than they are disappointment in their old heroes. USADA seems to have turned up and ruined the show in many respects. They are catching and suspending fighters for things that don't seem to matter, like marijuana, while others are getting away with lesser sentences for being caught with traces of far more suspicious estrogen blockers and actual steroids. There are still plenty who would like to see the UFC quietly drift away from its commitment to extensive drug testing and return to the easier days of commission testing.
Jones and Silva are still stars, but both are pending hearings for failing drug tests yet again. If they end up out of action for a year or more, the UFC loses two reliable draws in an era where those are in short supply. If they get off with a slap on the wrist, the entire process seems undermined yet again and fans continue to ponder whether a fighter who would willingly cheat under the scrutiny of random testing might also have cheated during the earlier part of his career. Either way, it is hard to see the UFC coming out of this one as a winner, either morally or financially.