Getty Images
White House doctor Ronny Jackson withdrew his nomination for Veterans Affairs secretary Thursday, following a string of damaging allegations that included intoxication and handing out medical opioids to military staff.
In a statement, Jackson called the claims against him "false and fabricated."
The longtime White House physician has spent a week besieged by scandal, with current and former colleagues speaking of "toxic work environments" and "excessive" drinking on the job.
Jackson said he expected "tough questioning, but not to have to dignify baseless and anonymous attacks on my character and integrity."
READ: Jackson prescribed himself drugs and had a drinking problem, colleagues say
"While I will forever be grateful for the trust and confidence President Trump has placed in me by giving me this opportunity, I am regretfully withdraw my nomination," he said.
Jackson was nominated by Trump despite a lack of management experience for a position that requires oversight of 350,000 employees within the second-largest federal agency.
"Unfortunately, because of how Washington works, these false allegations have become a distraction for this president and the important issue we must be addressing — how we give the best care to our nation's heroes," Jackson added.
The nomination finally became untenable Wednesday when a raft of new allegations emerged in a leaked report compiled by Democratic staff of the Senate Veterans Affairs Committee, including the accounts from 23 of Jackson's current and former colleagues.
Jackson provided "a large supply" of prescription opioids to a White House military office staffer.
Jackson was variously described as "the most unethical person I have ever worked with," "toxic," "abusive," "volatile," and "despicable."
On one occasion, Jackson was unreachable because he was passed out drunk in a hotel room.
Jackson prescribed medication when other physicians would not.
Jackson was given the nickname "Candyman" because he would give colleagues whatever prescriptions they needed without paperwork.
He got drunk at a Secret Service party and "wrecked a government vehicle."
Jackson was also accused of "excessive drinking on the job."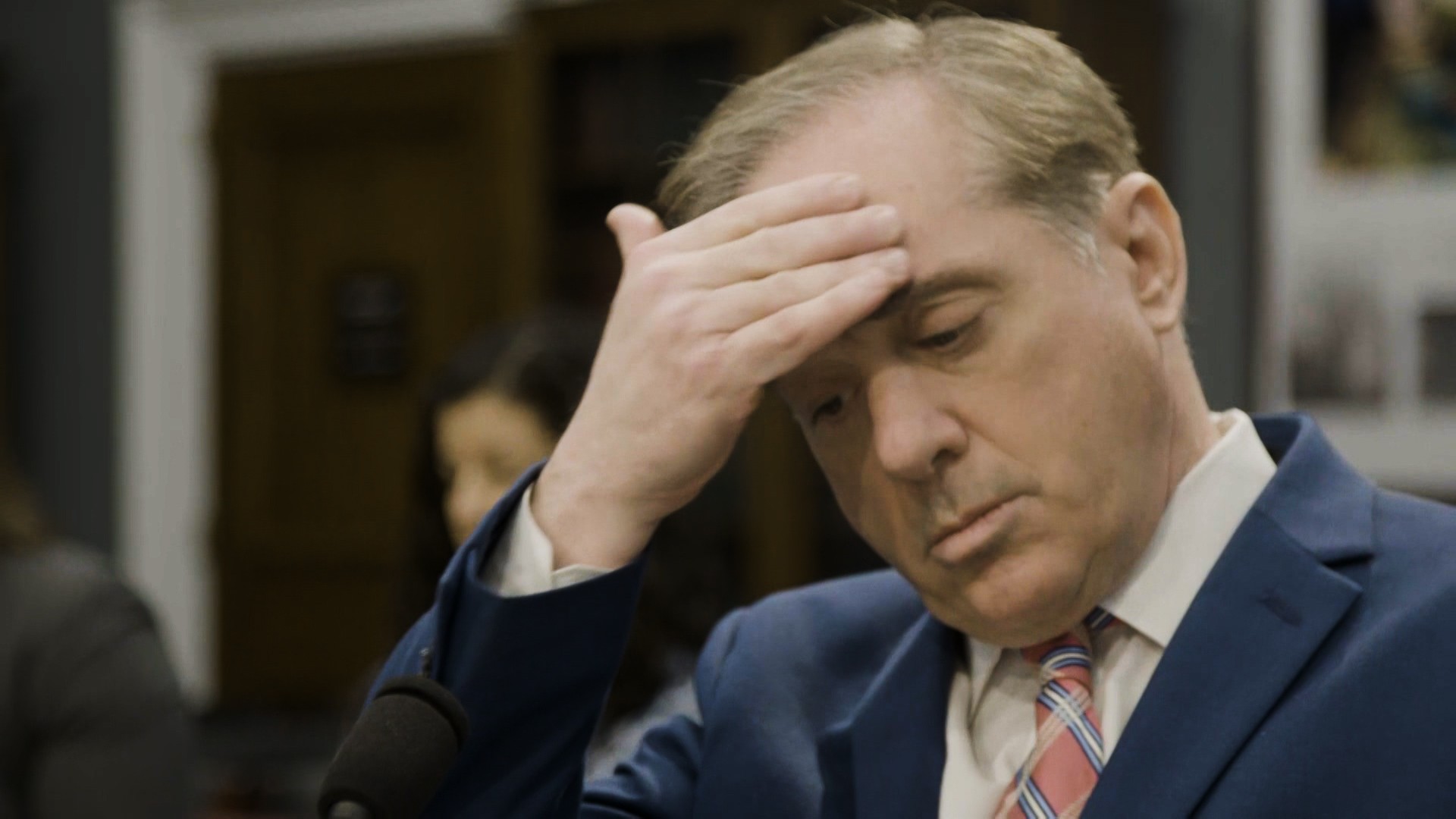 Cover image: Physician to U.S. President Donald Trump Dr. Ronny Jackson listens during the daily White House press briefing at the James Brady Press Briefing Room of the White House January 16, 2018 in Washington, DC (Alex Wong/Getty Images)