Liberal MP Bill Blair says pot possession convictions are too harsh of a punishment. Photos via Facebook/Flickr user WeedPornDaily
The federal government has faced heaps of criticism over the fact that it hasn't yet decriminalized possession of marijuana, nor has it committed to expunging the criminal records of those with pot convictions.
But Liberal MP Bill Blair, who has led his party's weed legalization rollout, recently admitted pot possession convictions are "out of proportion with the offence that we were trying to control."
Blair, former Toronto police chief, made the comments at a cannabis legalization conference McGill University last week, as reported by the National Post.
"I know a ton of people, and I'm sure many of you people have had this experience in this room, as a result of a youthful indiscretion or some choices they made when they were younger, they have this criminal record," he said. "They lead otherwise exemplary lives. They are fine, upstanding, honest, decent citizens. And yet that criminal record has an impact on the quality of their life and on their opportunities."
Criminal records cause roadblocks to employment and travel, among other things.
A recent VICE News investigation revealed that Indigenous and black people have been consistently overrepresented in cannabis possession arrests across the country since Prime Minister Justin Trudeau was elected in 2015.
Trudeau has previously acknowledged that weed laws are applied unfairly. In a town hall with VICE last year, he shared a story about how his father called in some favours after his brother Michel was charged with possession.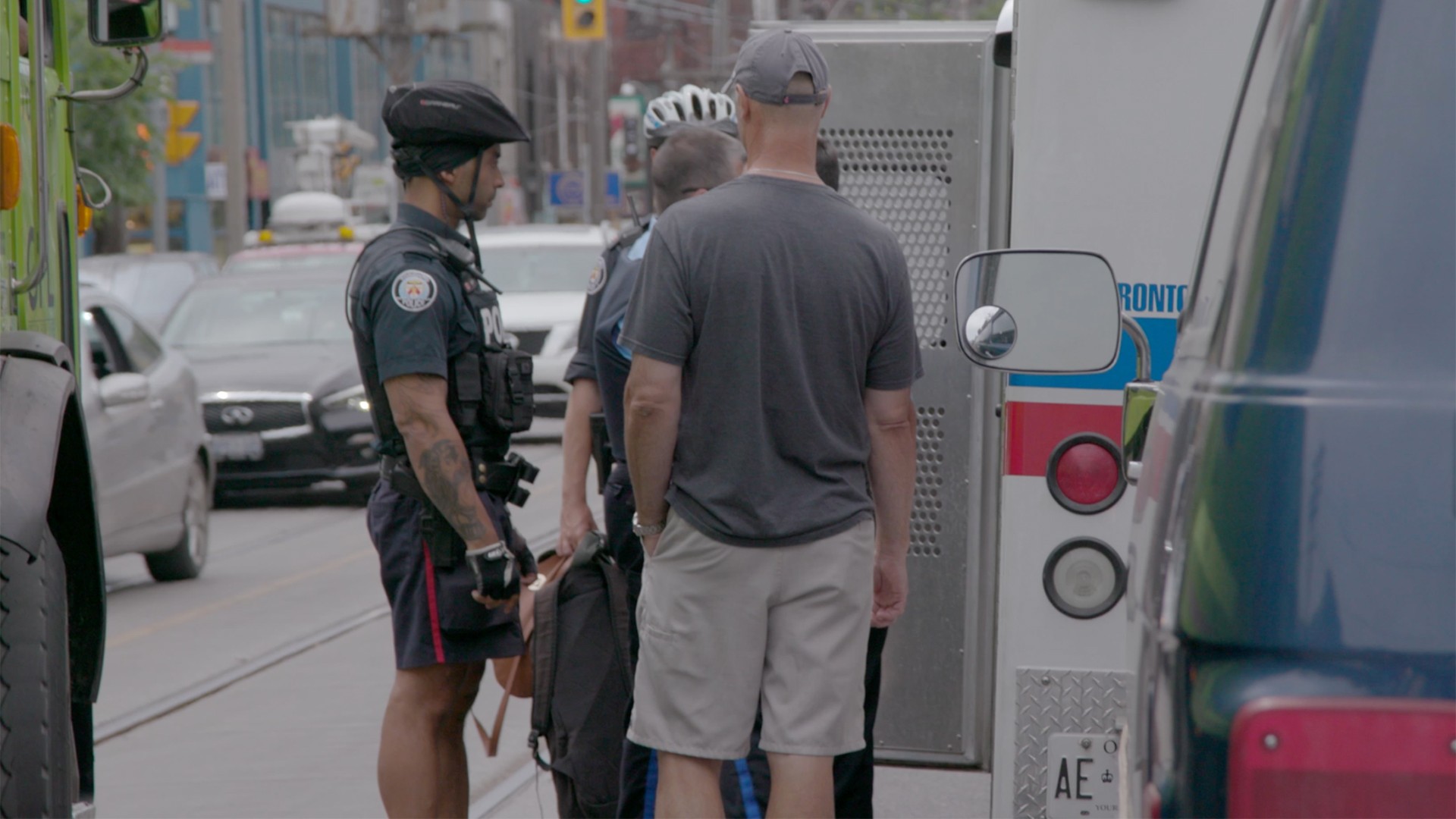 "He was very confident that we were able to make those charges go away," Trudeau said at the time.
Toronto-based cannabis lawyer Jack Lloyd told VICE while it's "heartening" to hear Blair admit that pot possession convictions are a grossly disproportionate punishment, he also wants the government to consider pardoning the records of people charged with possession for the purpose of trafficking and trafficking over under three kilograms of weed. Those crimes, he noted, can be applicable even when someone shares a joint.
"Cannabis more than any other substance is shared and that act of sharing is technically trafficking," he said.
Lloyd said if the government doesn't proactively issue pardons for pot convictions, they can expect a constitutional challenge from lawyers like himself.
Follow Manisha Krishnan on Twitter.