Marijuana advocates had tricks and smokable treats for the federal government on Halloween.
A group of demonstrators passed out free bags of weed from a giant cage in front of the Depart of Housing and Urban Development headquarters in Washington, D.C., on Tuesday to protest a federal policy that blocks marijuana users from public housing.
Like a number of states around the country, D.C. has legalized medical and recreational marijuana. But under a 2014 public housing guidance from HUD, landlords must deny housing to any household where someone is using marijuana — even for medical purposes. Landlords can also evict them if they're caught lighting up.
The demonstrators handed out 420 grams of pot for free, including to federal employees on their lunch break, Adam Eidinger, one of the organizers from DCMJ, a marijuana advocacy group, told Leafly. It's illegal in D.C. to buy or sell recreational marijuana, although growing is allowed.
"You've made public housing a shameful thing, and then you shame the person further by saying they do not have the same rights as everyone else who has private property, who rents and pays 100 percent," Eidinger told the D.C. Patch at the protest.
"I'm afraid of losing my home, losing my disability check, because I'd have no address to send it to, if they smelled cannabis in my apartment," said one speaker at the event, who lost fingers and fractured bones in his legs due to gangrene. "I get hit with a thing like that, and now HUD is going to come hit me with the loss of my apartment if I'm smoking weed?"
The Trump administration, especially Attorney General Jeff Sessions, remains unsupportive of medical and recreational marijuana across the country, and HUD Secretary Ben Carson is no different.
"I'm not all that enthusiastic about marijuana, because there have been numerous studies that show exposing a developing brain to marijuana can lead to lower IQs," Carson said in August while addressing the Native American Housing Association. "We already have enough people with a low IQ, and we don't need anymore."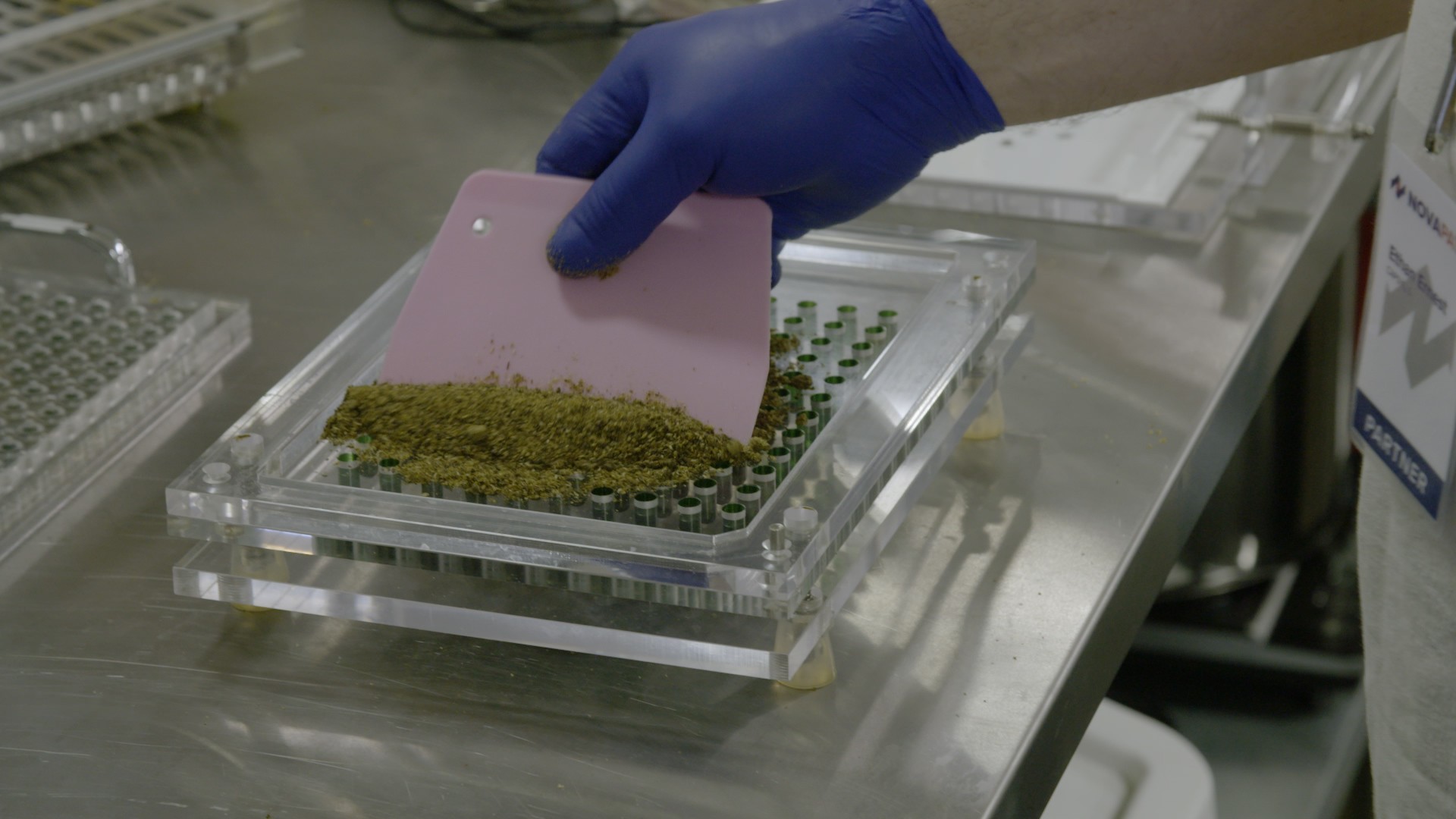 READ: Jeff Sessions is using bogus weed stats, state officials say