Photo by Tom Szczerbowski-USA TODAY Sports
Last May, when the Canadian Premier League's existence had only just been confirmed, I sent a speculative missive out into the soccer universe—a list of do's and don'ts that I hoped the league would follow when it eventually launched.
Now, there's finally someone to answer my call: David Clanachan, the 56-year-old former president of Tim Hortons, who was recently named the first-ever commissioner of the CPL ahead of its scheduled debut in April 2019.
I spoke to Clanachan—a self-described "straight shooter"—last week to see what he thought of my do's and don'ts, and how they fit into his vision for the league.
Do: Go all-in on the patriotism angle
Clanachan is in "100 percent" agreement that being Canadian isn't just part of the league's marketing appeal, but part of its core identity. He's already talked to the potential ownership groups about building a "professional soccer industry in Canada" to develop not only players, but also coaches and administrators.
"As we're having those conversations around the table with those potential owners, they're nodding their head in agreement," says Clanachan. "We haven't worked out all the details yet, but everyone believes in the same thing."
---
Watch: VICE Sports talks to Canadian MLS star Alphonso Davies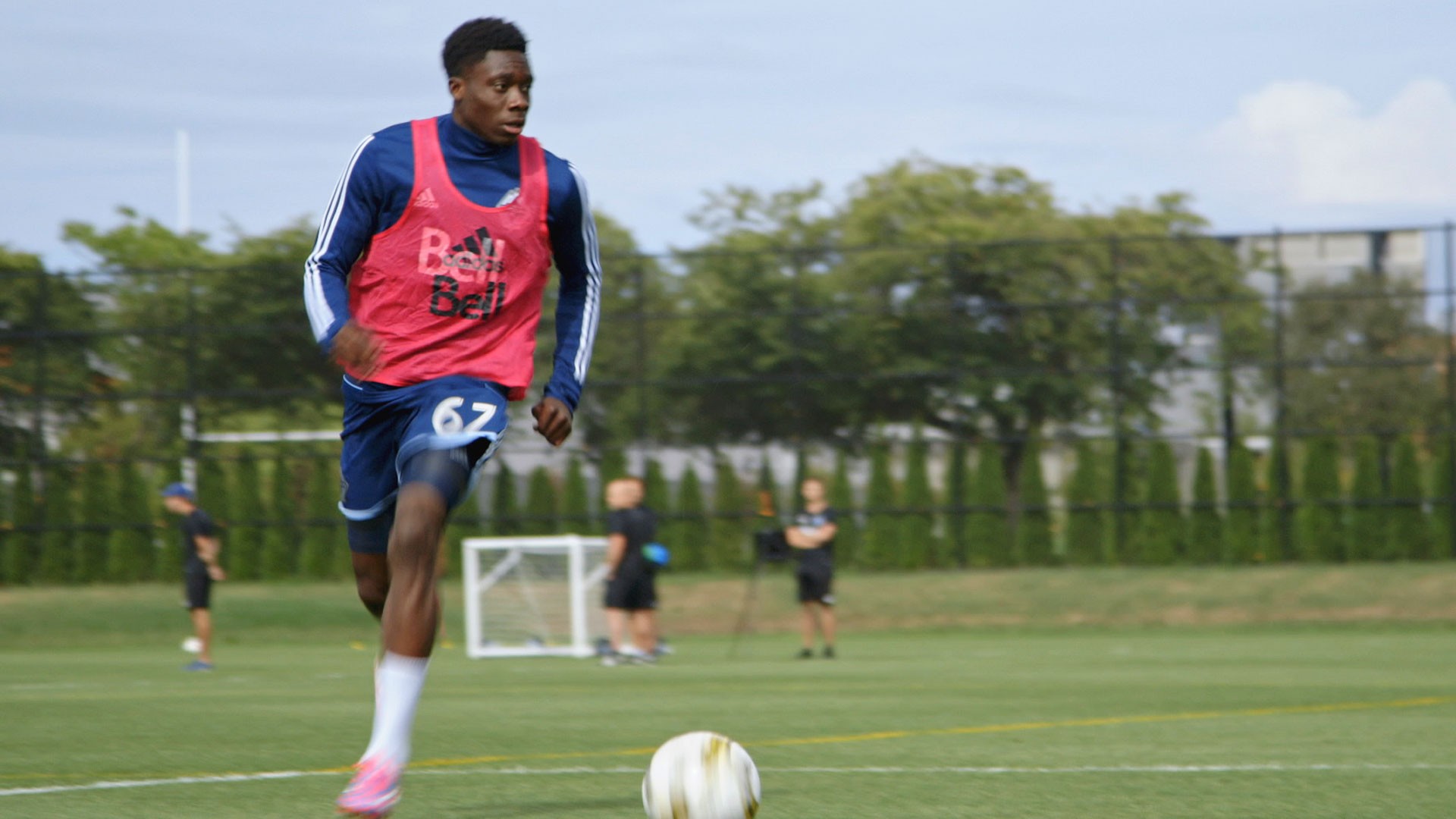 ---
Don't: Pretend CPL is something it's not
"There's no way anyone can realistically think we're going to launch a league that will rival some of the best leagues in the world," says the commissioner.
"What we're going to do is work very hard to put the right entertainment on the field, and put a quality product on the field, and develop that product over time. I like to [say]: 'Rome wasn't built in a day.' If it was, we'd have hired their contractor."
Clanachan also realizes the league won't open to giant, sold-out mega-stadiums; he puts attendance estimates in the range of 6,000 to 10,000 a game. But he uses the possibility of a stadium on the Wanderers Grounds in Halifax as an example of how the quality of the experience could mean more than the quantity of seats.
"If we're able to do that, it's going to be one of the best venues to watch soccer anywhere in the country because of where it's situated," he says. "It's probably only going to be 6,000 to 7,000 fans there, but again, we will build off of that."
Do: Build from the bottom up
Clearly I was onto something—in Clanachan's words, "building from the bottom up is exactly where we're at." He says the league has brought on some top-shelf talent in social and digital media to connect with fans directly, while adding that traditional TV isn't necessarily the be-all and end-all for broadcasting games.
"The world has changed dramatically just in the last couple years when it comes to putting your product out there, from a broadcasting perspective," he says. "There's many ways to engage the fans and make sure we're getting lots of eyeballs on our product."
Don't: Forget about the product
While developing Canadian talent is a priority, Clanachan says the quality of play also remains a key factor for the league: "quality people, quality players, and a quality offering on the pitch."
To that end, he says the ownership groups have discussed how best to balance the development of Canadian players with the likely necessity of attracting international talent. "We want to structure it in such a way that it makes sense, but at the same time, we want to excite people about soccer."
Do: Be transparent with fans
It remains to be seen how forthcoming the league is with details about its rules, salaries, and so on. But thus far, Clanachan has been pretty open about the league's short-term look and long-term ambitions—an April-to-October calendar to avoid the Canadian winter, and a single-table format to determine a champion, with no playoffs.
In the long run, Clanachan hopes to see additional divisions beneath the Premier League feeding into a system of promotion/relegation—and says he's been upfront with owners about what that could entail for their investments.
"We're being realistic, our feet are firmly planted on the ground, but our dreams are big as well, and we won't shy away from that."
Don't: Make every team a "United FC"
"We don't want everyone to be United or FC or whatever else," says Clanachan. Phew.
The league currently has representatives visiting cities around the country, talking to those on the ground about names, logos, and uniforms for prospective CPL clubs. He cites the Barton Street Battalion supporters group in Hamilton as a good example of how grassroots efforts can help forge a new club's identity.
---
---
Do: Channel the fans' passion
On this point, the commissioner is very clear: he loves supporters groups. Their existence is a big reason he came on board with the CPL in the first place.
"They're going to be paramount to the success of this league," says Clanachan. "We need to channel [their passion], we need to work with it and we need to encourage that to be part of the experience and the growth of the experience. I fully embrace them. I'm trying to figure out how to have a scarf big enough that I can have all the teams' scarves on one scarf."
Don't: Forget the past
Clanachan is aware of how the old Canadian Soccer League unraveled, but feels this time is different for two big reasons. For one, the long-time corporate executive was impressed with the collection of ownership groups involved (all of whom, aside from Hamilton and Winnipeg, have yet to be publicly confirmed).
"It's not often you can put people around the table and see that level of quality. I was very impressed that way," he says of CPL owners. "I was also very impressed with their ability to work together and their common goal of the passion around soccer and a higher-level purpose."
The second factor is the way in which the Canadian public's interest in soccer, from the Timbits youth level to the professional game, has evolved in the past few decades.
"All of the indicators were pointing toward, this is Canada's time for this," he says. "I'd heard all the things about how [a league] hadn't worked in the past, then I started looking at the groundswell of soccer in Canada, male and female, the idea that the demographics in the country were changing, the fact that soccer is affordable everywhere, [and] the fact that Canada is seen as a great country and will attract that level of interest across the globe."
Do: Hold everything until you're really ready
Up to this point, concrete information about the CPL has only come out in drips. But the dam is about to burst.
In the next 90 days, says Clanachan, the CPL will be introducing the public to more members of its front-office team and, most excitingly, unveiling which teams will begin play in April 2019.
"We're talking weeks, we're not talking months here," he says. "All of this starts to really come, because we're on a timeline now. We've lit the fuse."
Don't: Listen to the haters
There have been, and will forever be, folks in this country actively rooting for the CPL's failure. Their motivations are their own business, but Clanachan isn't closed off to accepting feedback from anyone with a stake in the game—given that it's coming from the right place.
---
---
"From my business background, I've always recognized that you should listen to constructive feedback," he says.
"You should always be prepared to adjust. Having said all of that, for people that are negative, who always believe the glass is half empty, I don't have a lot of time for them."
When the time comes, he says, the league will be open to changing things up as need be. But thus far, Clanachan seems extremely encouraged by what he's seen and heard from Canadian soccer stakeholders.
"There is tremendous support across Canada for the sport of soccer and for the idea of a domestic Premier League where we can finally, hopefully, join the ranks of those who also have those great leagues across the globe—in time, when we've earned our right to be there. But we'll be there for it."