Image via Facebook
Eight prominent DREAM Act activists staged sit-ins and were arrested in the offices of Senator Chuck Schumer (D-NY) and Representative Carlos Curbelo (R-FL) on Friday, December the 15, urging them to hold their ground in support of the bill in budget negotiations. After five days of jail and hunger strike, on Tuesday, December 19, three of the #Dream7 - Li Adorno, Hector-Jairo Martinez, and Belen Sisa decided to cooperate, and were released from jail on December 20. They will confront Senator Schumer this week. Four of the Dreamers and their ally will stay in jail, risking deportation and continue their hunger strike. A court hearing is scheduled for Thursday, December 21. The risk they are taking is profound, as four that will continue the jail strike, are undocumented and have been involved in civil disobedience actions in the past. They are risking losing their DACA protection with this arrest. They are calling on all concerned individuals to contact their Senators and Representatives to voice their support, and to get involved as much as possible with local direct action efforts.
"While I was busy navigating my own life, all around me a movement was emerging of brave young DREAMers who were risking everything to come out of the shadows and tell their stories." ICE was alerted Saturday night, and I was in the courtroom to observe them being led in handcuffs to be transferred to a Washington, D.C. jail. From there, they will possibly be transferred to a detention center. I was undocumented for 22 years. For me, that meant living everyday with fear and uncertainty. In 2001, my story and those of others like me got the attention of Senator Durbin (D-IL), who began working on the first version of the DREAM Act. Although the original bill was relatively uncontroversial, the September 11th attacks put an end to any immigrant-friendly legislation for many years, as American politics grew more fearful and insular.
---
Check out more videos from VICE: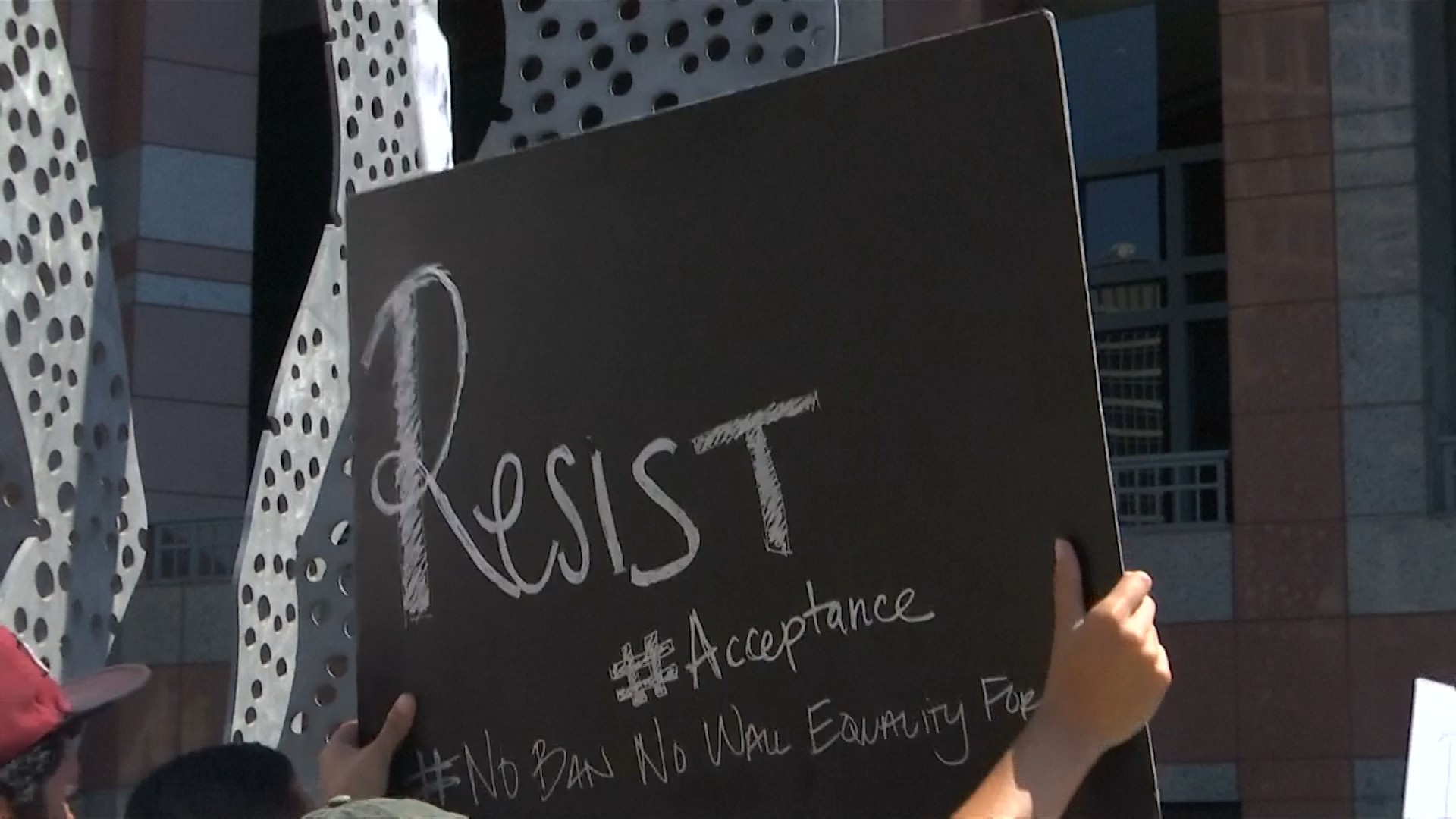 ---
Over the next few years, I worked on finishing college and graduate school, and eventually became a U.S. citizen through marriage. While I was busy navigating my own life, all around me a movement was emerging of brave young DREAMers who were risking everything to come out of the shadows and tell their stories. They were immensely successful—so much so that now 79 percent of Americans support a path to citizenship for DREAMers. They also awakened me to my own responsibility to be active in my communities, and I'm honored to have become friends with many of these brave individuals. The seven DREAMers who got arrested are: Erika, who has been described by BuzzFeed as "the most well-known immigration activist in the country"; Barbara, a teacher who specializes in early childhood education and works with children who are visually impaired, have autism or other disabilities; Cata, the youngest organizer of The Seed Project; and Juan Carlos, an organizer with Cosecha. Jeffery is an ally who's been active in support of his undocumented friends and family, and is an organizer with Cosecha. Li, an organizer with Movimiento Cosecha; Hector, a student at City University of New York pursuing a degree in Political Philosophy and Psychology; Belén, a co-founder of Undocumented Students for Education Equity at Arizona State University, where she is a senior earning her degree in Political Science and History.
Unfortunately, our politics has become grossly unresponsive to the public will. A tax bill with only 29 percent support, and an anti-net neutrality policy with 83 percent opposition, are likely to prevail, while the fate of the DREAM Act remains precarious. The extremist right-wing media, having become fair-weather friends of dynamic scoring, are creating misleading headlines about costs and benefits associated with the DREAM Act. Nevertheless, we are asking all DREAMers and allies to help us mount public pressure in what may be our last chance before DACA is repealed to help protect our friends and families.
Hector gave this message before being arrested: "Today, I stand in my city calling to the broader community to show up and take a stance. To join our call to end the persecution of undocumented immigrant community, the youth and all that have made this country their chosen home. I call on my city and broader community to stand up for all of those in their lives who are immigrants and to challenge the hate and prejudices against them. I call on my fellow immigrants to have hope and raise their voices and stand up for their worth." To learn more and get involved, please visit http://fightforourdream.org
The #OurDream campaign is a coalition effort led by undocumented youth that includes: The Seed Project, Our Revolution, Youth Caucus of America, Democracy Spring, Progressive Democrats of America, Justice Democrats, Presente.org, Good Jobs Nation, Millennials for Revolution, Undocumented, Students for Education Equity, Democratic Socialist of America (NYC), The People's Consortium for Economic and Human Rights, Inc., Working Families Party, People for Bernie, Women's March, Common, Defense PAC/Vets Against Hate, Action Group Network, and Million Hoodies.