Donald Trump may be a world of chaos all by himself, but the world beyond Trump is changing in dramatic ways, often with little notice. We'd like to tell you about it and we're keeping track of these global changes, from the incremental to the monumental, so that you don't have to.
This week: What's next for Iran after nationwide protests; North Korea's playing nice so it can go to the Olympics; Putin's archrival is weaponizing YouTube against the Kremlin; Israel is using Facebook to jail Palestinians
Iran: The revolution will not be televised
Iran's leadership went to great lengths to stomp out the largest anti-government protests in the country since 2009's Green Revolution. But that unrest may be tame compared to what could happen when the country's 78-year-old Supreme Leader Ayatollah Ali Khamenei, long-rumored to be ill, passes away.
"Almost everything that's happening right now comes in the context of this continuous and very nervous fight about who will be the next Supreme Leader," said Trita Parsi, President of the National Iranian American Council and author of Losing an Enemy: Obama, Iran and the Triumph of Diplomacy. [Behind Iran's Protests, a Game of Thrones to be the next Supreme Leader/Greg Walters]
North Korea: War, peace and a bloody nose
After a year of near-monthly missile tests and passing threats of nuclear war, 2018 has begun rather peacefully for the Korean Peninsula. This week, officials from North and South Korea met in the Demilitarized Zone (DMZ), for rare face-to-face talk, and walked away with an agreement that surely pleased Kim, a noted sports enthusiast: North Korea's official attendance at Winter Olympics in South Korea next month. [North Korea will send athletes to the Olympics. Cheerleaders, too/ Tim Hume]
The talks were the first of such kind between the governments in two years, and while they didn't veer far beyond winter games — Pyongyang said it was "ridiculous" to expect a discussion of its nuclear program — they did pave the way for future talks.
Caught between two world famous egos, South Korean President Moon Jae-in sought to strike a diplomatic balance this week, crediting Trump for his role in the recent thawing. Trump in turn threw some good vibes back toward the Korean Peninsula: "I see a lot of good energy," he said Wednesday. "So, hopefully, a lot of good things are going to work out."
The recent kumbaya talk doesn't mean the Trump administration isn't considering more dangerous ends. According to the Wall Street Journal, there is serious debate within the White House to pursue the so-called "bloody nose" strategy, which essentially starts a small war with North Korea hoping it doesn't turn into a bigger war. [Trump has a new North Korea strategy: Start a war/ David Gilbert]
Watch: No one is sure which country is helping North Korea make its missiles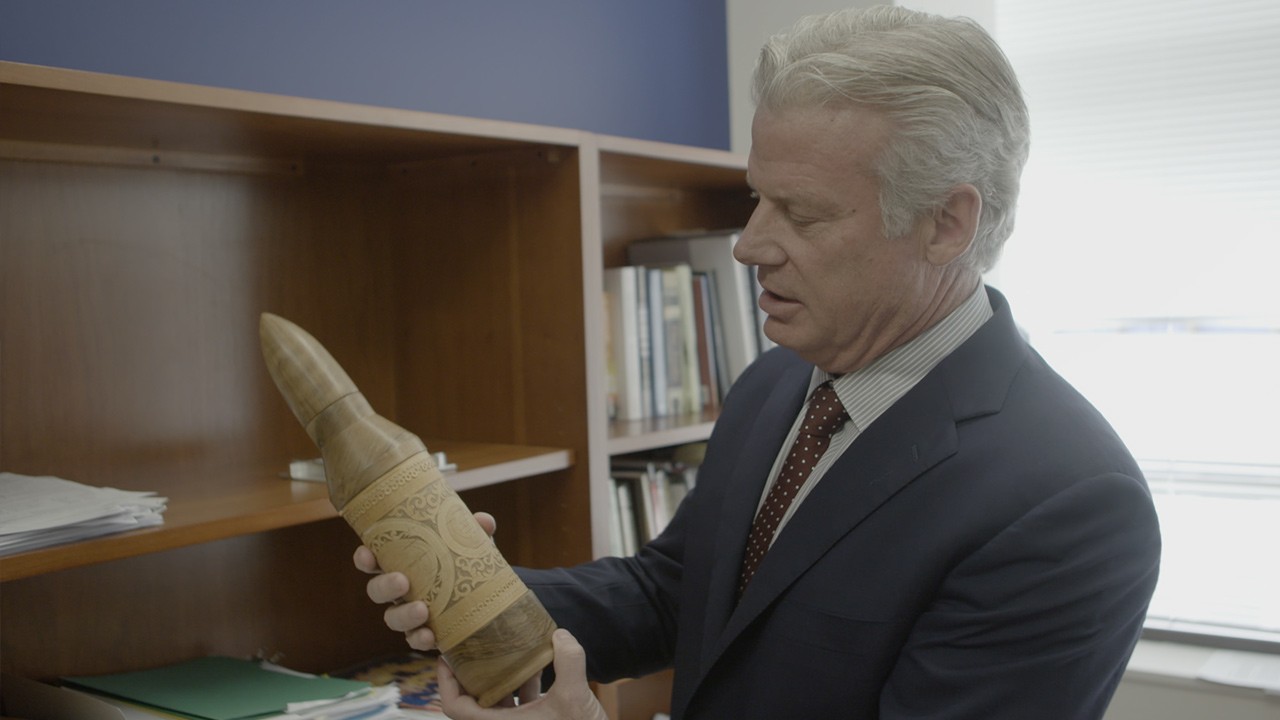 — That's the number of Palestinians the Israeli government has imprisoned for social media "incitement" since 2015, according to Addameer, an organization that works on behalf of Palestinian prisoners.
Advocacy groups say that many of these arrests are unjustified, and part of a growing effort by the Israeli government to criminalize dissent within its borders. [Israel is now using Facebook posts to jail Palestinians/ Noah Kulwin and Amel Guettatfi]
— That's the cost of the ballistic missile technology the U.S. sold to Japan this week, in its latest bid to help the close U.S. ally arm itself against a nuclear North Korea. [Trump celebrates North Korea peace talks by selling missiles to Japan/David Gilbert]
Russia: Putin's archrival is really good at YouTube
Russian President Vladimir Putin is a slam dunk to win Russia's next presidential election in March, 2018, but that doesn't mean he's free of drama. Despite actively avoiding saying his name, Putin can't seem to shake Alexei Navalny. The one-time anti-corruption blogger, who's officially barred from running in Russia's upcoming elections, has built an empire on YouTube, and he's turning the powerful platform against the Kremlin with the hopes of embarrassing Putin at the polls. [ Putin's archrival has weaponized YouTube and turned it against the Kremlin / Greg Walters]
A Syrian Refugee's Battle To Get Healthcare
Despite fading from many news cycles, Syria's brutal civil war presses on. This week, intense fighting continued in Eastern Ghouta, a rebel stronghold where the United Nations reports an estimated 390,000 civilians have been living under siege conditions for more than four years. Assad's forces have ramped up air strikes and attacks in recent weeks, once again raising concerns for the safety of civilians.
Read: This is life inside Assad's Syria after 6 years of brutal war
In Jordan, where 1.3 million Syrians have fled for safety, refugee families face a different sort of crisis: Where to get basic healthcare? Increasingly, Syrians living in Jordan are relying on charities and NGOs like the Syrian-American Medical Society (SAMS) and the British-based Chain of Hope for basic healthcare. [Charities step in to help Syrian refugees battling Jordan's healthcare system/ Sean Stephens]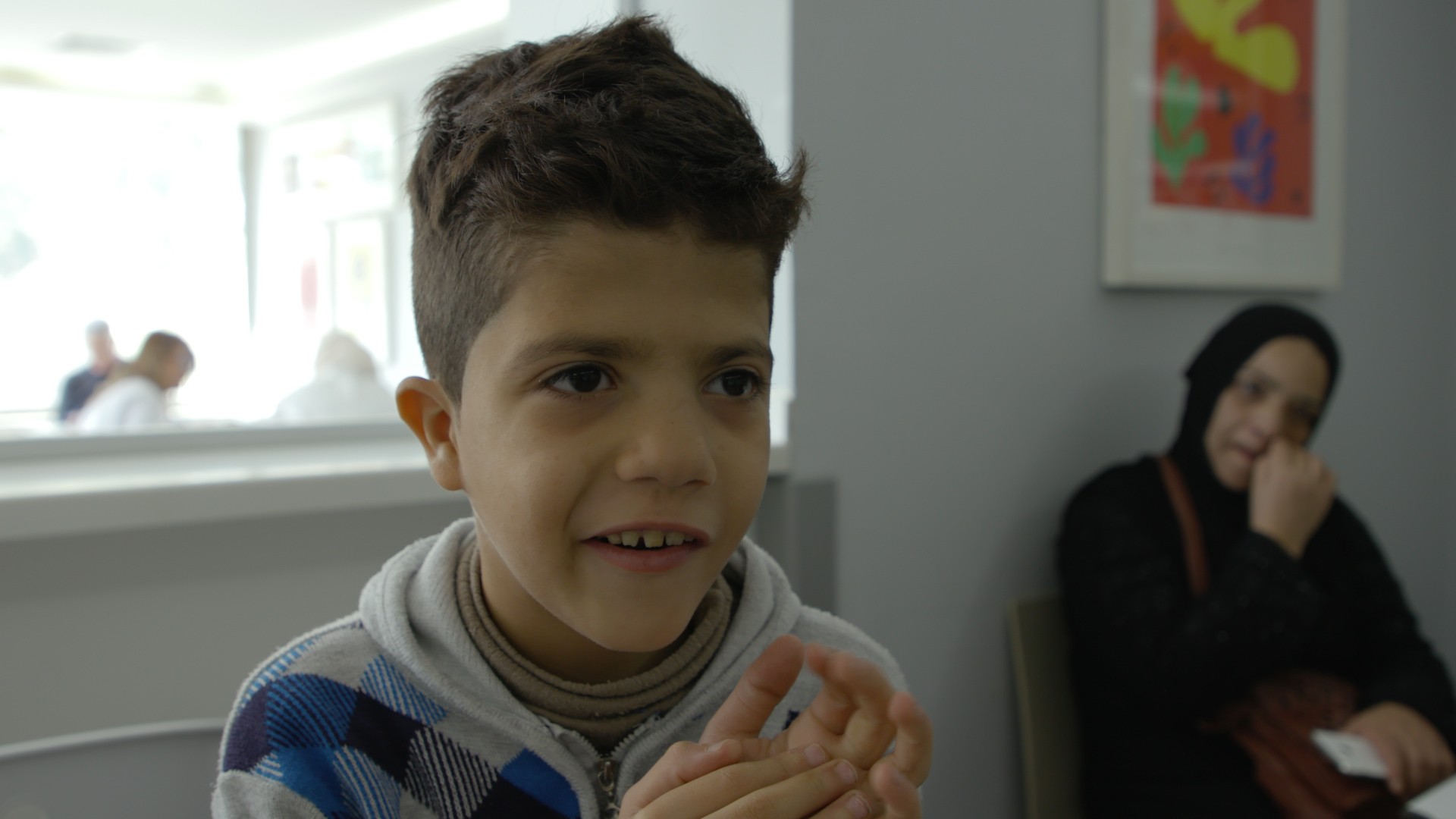 "We don't see these people as Muslim refugees. We see them as Muslim invaders"
– Hungarian Prime Minister Viktor Orbán has ratcheted up his xenophobic bluster ahead of his country's elections in April. [ Hungary's PM thinks refugees fleeing Syria are "Muslim invaders /Tim Hume]
"If you want to ask any questions on politics or conflict, ask this guy"
— Thai Prime Minister Prayuth Chan-ocha avoided difficult questions at a Bangkok press conference Monday by replacing himself with a cardboard cutout. [Thai PM leaves cardboard cutout to take questions from the press/ David Gilbert]
"In the seemingly long period of time since the election, we've seen that the world is not waiting for us"
— Angela Merkel's conservative Christian Democratic Union (CDU) and the center-left Social Democratic Party (SPD) announced they had reached a breakthrough Friday morning, agreeing to launch formal talks to form a new coalition government. The announcement signals the end of a political stalemate that has cast Merkel's leadership of the country in doubt. [It looks like Merkel will keep her job as Germany's Prime Minister/Tim Hume]
"Every day it gets worse"
– Abraham Iriza, 23, used to sell bananas on the streets of Caracas, Venezuela and now sells cookies in the border town of Tibú, Colombia. He's one of hundreds of thousands of Venezuelans fleeing the country's economic crisis and overwhelming Colombia's border. [Thousands flee Venezuela's economic collapse, overwhelming Colombia's borders/ Dylan Baddour]