GUADALAJARA, Mexico — Mexican officials are struggling to adopt a coherent response in the aftermath of the deadliest attack on U.S. citizens in the country's recent history. And that could create an opening for President Trump.
The massacre of three women and six children, including babies, in the northern Mexican state of Sonora on Monday has sent shockwaves through Mexico and once again turned the world's attention to the country's brutal drug war.
The deepening security crisis puts Mexican President Andres Manuel Lopez Obrador, who is already under pressure for last month's botched arrest of Ovidio Guzman, the son of former Sinaloa Cartel leader Joaquín "El Chapo" Guzmán, back on his heels.
Now, security experts on both sides of the border fear Monday's tragedy will elicit an overreaction from the Trump administration, opening the door for more U.S. interference in Mexico's volatile drug war.
On Tuesday, Trump called for a bilateral effort to wage "WAR on the drug cartels and wipe them off the face of the earth."
But locals and security experts stress that a version of Trump's proposed crackdown has been in place since 2006, and warn that more of the same will only make things worse.
Daniel LeBaron, a relative of the Sonora massacre victims, told VICE News that authorities cannot afford to escalate the same "failed strategy."
Read: Everyone Has a Different Theory About Why the Mormon Family Was Massacred in Mexico
He said Mexico needed to reduce its rampant problem of impunity, while the U.S. should address its own role in the instability. "Mexico is in this situation because we border the biggest illegal drug consumption market in the world," he said.
Still, LeBaron said that Monday's massacre is a watershed moment for Lopez Obrador.
"The lawlessness in our communities is just rampant," he said. "And it's getting worse every day."
Since taking office last December, Lopez Obrador has tried to diminish the cartels' grip on his country by increasing the minimum wage and offering stipends to vulnerable young people.
But warring cartels vying for supremacy have sabotaged this vision, plunging Mexico into its deadliest year yet; the country is set to surpass the record 29,000 homicides tallied in 2018.
Jorge Kawas, a Mexican security analyst, told VICE News that he expects Trump to only intensify pressure on Mexico as part of his bid for a second presidential term.
Fresh pressure from Trump, who has already forced Lopez Obrador to pivot on immigration policy, is bound to make Mexico's leftist leader uncomfortable.
"These are two issues that he despises," said former Mexican congressman Agustin Barrios Gomez. "He doesn't like to deal with them at all. One is the U.S… and the second is violence."
Read: Mexico's Southern Border Is Now Packed With Troops Trained for the Drug War, Not a Humanitarian Crisis
The Sonora massacre comes at a particularly vulnerable time for Lopez Obrador, who is still facing criticism for last month's shootout in the western city of Culiacan, when heavily armed cartel gunmen battled in the streets with the Mexican army. At least 13 people died in the firefights. But the biggest scandal centered on Mexico's top security officials, who decided to release Guzman less than two hours after his capture.
The Mexican government bore the brunt of the backlash for the aborted arrest, but the idea for the operation originated with U.S. authorities, according to Oscar Balderas.
An investigation by journalist Balderas for MVS Noticias revealed that Drug Enforcement Administration officials had identified Guzman as a target following a secret intelligence-gathering trip to Mexico in September.
According to the report, members of the delegation alerted the White House about the Sinaloa cartel's drug manufacturing capabilities.
"The action originated in September and was executed in October," Balderas told VICE News. "That rush meant this was a risky and unstable operation, filled with major logistical holes."
"The DEA has just focused on arresting the heads of cartels. But they arrest one drug lord and three more appear in their place."
Many other analysts have questioned whether the U.S.-backed anti-cartel offensive — with its focus on capturing cartel leaders — is a beneficial long-term plan for Mexico.
The so-called "kingpin strategy" has brought the downfall of infamous drug lords such as "Chapo" but also triggered a sustained surge in violence.
Without leadership, established cartels "fracture into smaller rival groups that battle for control," said Catalina Perez Correa, a Mexican lawyer and security analyst. "But the organizations do not disappear, the market does not disappear, and the activities continue."
LeBaron offered an alternative approach to stem violence in Mexico: The U.S. government could take a more active role in stopping the flow of assault weapons into the country. In the past six years, seven out of 10 guns seized and submitted for analysis in Mexico were traced to the U.S.
Bullet casings recovered at the scene of the Sonora massacre reportedly matched a U.S.-made weapon.
"The DEA has just focused on arresting the heads of cartels," said LeBaron, who attended the first funeral for his slain relatives on Thursday. "But they arrest one drug lord and three more appear in their place."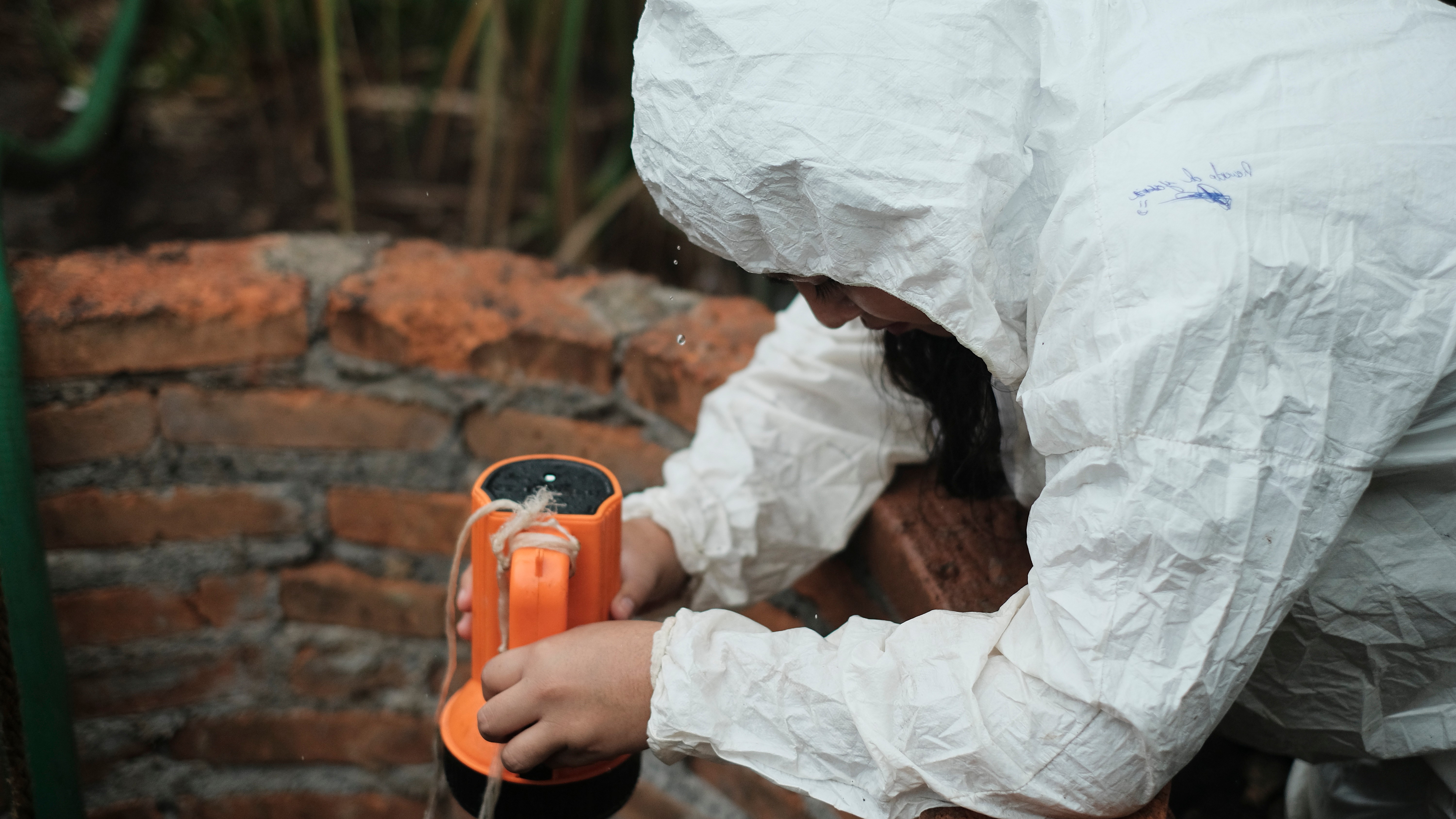 Cover: Under heavy security forensic investigators walk the site where nine U.S. citizens, three women and six children related to the extended LeBaron family, were slaughtered when cartel gunmen ambushed three SUVs along a dirt road near Bavispe, at the Sonora-Chihuahua border, Mexico, Wednesday, Nov 6, 2019. (AP Photo/Marco Ugarte)