Photo via Facebook
Let's be real, it's a terrifying time for the reproductive rights movement in the United States. In 2017 alone, we've seen the reinstatement of the Global Gag Rule, exemptions to state and federal funding for family planning services including Planned Parenthood, and nationwide rollbacks to programs ranging from abortion access to grant funding for teen pregnancy prevention. A handful of states have just one abortion clinic in operation, resulting in limited access to a broad array of health services including STD testing and pap smears.
But while the flames go up on protections for reproductive care, a growing number of advocates are gathering together to fight for repro-rights through dynamic and creative means.
Whether developing a new web service or organizing protests on the frontlines, here are five names you should know in the national fight for reproductive rights.
Jennifer Weiss-Wolf: The lawyer fighting for equal rights to menstrual products
Weiss-Wolf has the art of the op-ed down. She's written countless articles and narratives for publications ranging from Upworthy to the New York Times, all with a focus on menstruation justice and equality, particularly for low income and incarcerated populations. Weiss-Wolf comes to her activism as a public interest lawyer, and she's ready to fight oppression one bill at a time.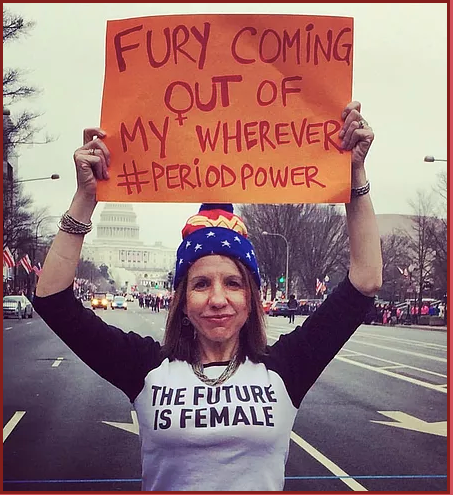 "It completely captivated me, that there's this aspect of our lives that's so basic and so natural, yet so off limits in terms of public discourse and our own ownership of [menstruation,]" Weiss-Wolf told VICE Impact. "I really wanted to zero in on how one could use traditional tools of law and policy to right this wrong and to elevate menstruation as a vital part of our lives."
She has also partnered up with Cosmopolitan Magazine to file a petition against nationwide tampon taxes with U.S. legislators. The petition is available through Change.org, and is currently accepting signatures. Aunt Flow, meet your champion.
Brittany Mostiller: The abortion fund director fighting abortion stigma with her own story.
When Mostiller was first introduced to the Chicago Abortion Fund in 2007, she was 22, pregnant, a mother of three daughters, and sure she wasn't ready for another child. Through assistance from the Chicago Abortion Fund, she had the financial support needed to make the decision to have an abortion, and now shares her experience across multiple platforms with the hope of destigmatizing abortion, especially among women of color.
She also advocates for abortion funds as a way to fight socioeconomic barriers to abortion access.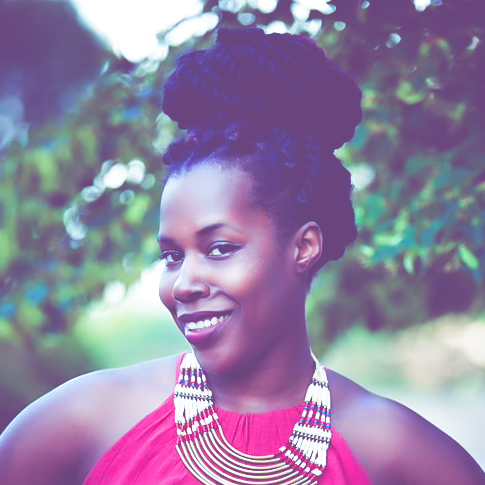 "I think it's important for folks to hear people's real, lived experiences coupled into the narrative of all of us being human, and seeing the humanity in each other. Abortion is something that one in three women will have… and because it's so stigmatized, folks feel ashamed… it really erases our humanity," Mostiller told VICE Impact. "I think it's really important that we hear that and that we see that so that we know we're not alone, and that there's absolutely nothing wrong with us for making that decision for ourselves."
Her first-person story has appeared on the abortion storytelling platform "We Testify," in comic-form on Rewire, and on other blogs and platforms across the web.
To find a list of abortion funds by state, check out the National Network of Abortion Fund's interactive map. NNAF is also behind "We Testify." Check out their website to find ways to share your own abortion story, and to hear stories from across the country.
---
Check out more videos from VICE: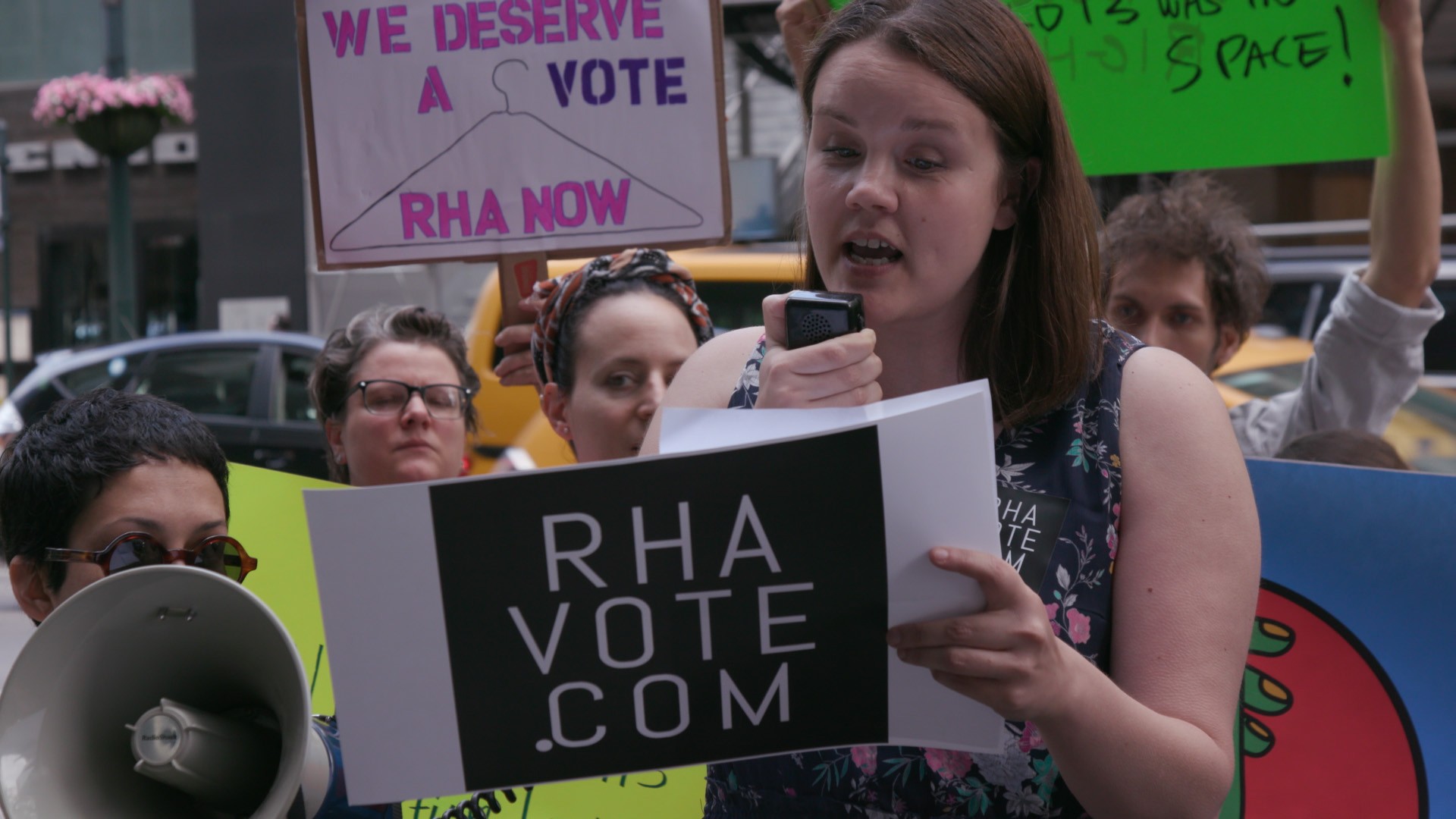 ---
Maddy Rasmussen: The teenage girl mapping every single abortion clinic in the country.
While her peers were planting trees and building park benches to finish out their high school requirements, eighteen years old Rasmussen took it it upon herself to make the single most comprehensive database of abortion clinics in the US.
The Safe Place Project, which Rasmussen completed as her high school senior project, provides both an interactive map and list of abortion providers by state. The website also includes information on abortion restrictions such as waiting periods and required counseling on a state-by-state basis.
"I was inspired to create the Safe Place Project when I saw the lack of resources of it's kind. It can be hard enough to find a clinic in your area, and then when you add on needing to know what your state restrictions are, it seems like a far more daunting task than it should be," Rasmussen told VICE Impact. "I wanted to create a sort of bridge between these two, using Guttmacher's section on state restrictions and all the abortion clinic information to create a resource that housed all of that information in an easy to navigate form, which hadn't been seen before."
Dr. Willie Parker: The abortion provider leading a national pro-choice Christian movement.
No conversation is more polarized than that of religion and abortion, but Alabama-based OB/GYN, Dr. Willie Parker is fighting to change that. So much so that he literally wrote the book on it. In "Life's Work: A Moral Argument For Choice," Dr. Parker outlines the moral, political, and medical intersection of the pro-choice movement, and shares the personal experiences that inspired him to leave a successful career in obstetrics to provide abortions to low income women.
Dr. Parker currently performs abortion procedures in Alabama, where six facilities exist, as well as in Mississippi, where only a single clinic exists for the state of almost three million. He is also the chair of the Board of Physicians for Reproductive Health and serves on the board of The Religious Coalition for Reproductive Choice.
Organizations like Planned Parenthood and NARAL are working hard to provide the lobbying, advocacy, and services necessary to keep reproductive care alive in states including Mississippi and Alabama. Check out these organization's websites to find ways to donate or volunteer in support of repro-care in your own state and across the country.
Lizz Winstead: The comedic genius fighting repro-oppression with satire.
Lady Parts Justice League is the repro-rights group of your comedic dreams, and it has satirical mastermind Winstead as its Founder and Creative Director.
"This isn't about abortion. This is about trying to regulate people's bodies and in turn assigning control over their bodies to politicians and other people. So exposing that whole realm, I feel like you can't say that shit enough. And if you can say it funny, it's important," Winstead told VICE Impact. "Smart comedy done well gives you a natural ebb and flow to be able to be serious and authentic and real within the course of all of it. So you're able to speak passionately, be funny, be serious, all in one. As long as the comedy is smart and good, then that happens. And that's pretty cool."
Lady Parts Justice League has created more than 100 original videos, tons of provocative memes, and lead humor-filled visits to more than 36 independent abortion clinics across the country. They also encourage their fans to get involved. Check out their website to find out how to host your own postcard writing parties in support of abortion providers, and to track their events around the country. You can also get involved with their Expose Fake Clinics Movement by calling crisis pregnancy centers near you and leaving honest reviews online.