After a weekend of seemingly never-ending images of hatred, violence, and death, New Yorkers showed up to welcome the president back to his New York residence Monday night the only way they know how: by making a lot of noise.
Donald Trump was visiting his liberal-leaning hometown for the first time since his inauguration, and anger at him was particularly pronounced because of what many regarded as his slowness in denouncing white supremacy after a far-right rally in Charlottesville, Virginia, climaxed in the death of a left-wing protester.
---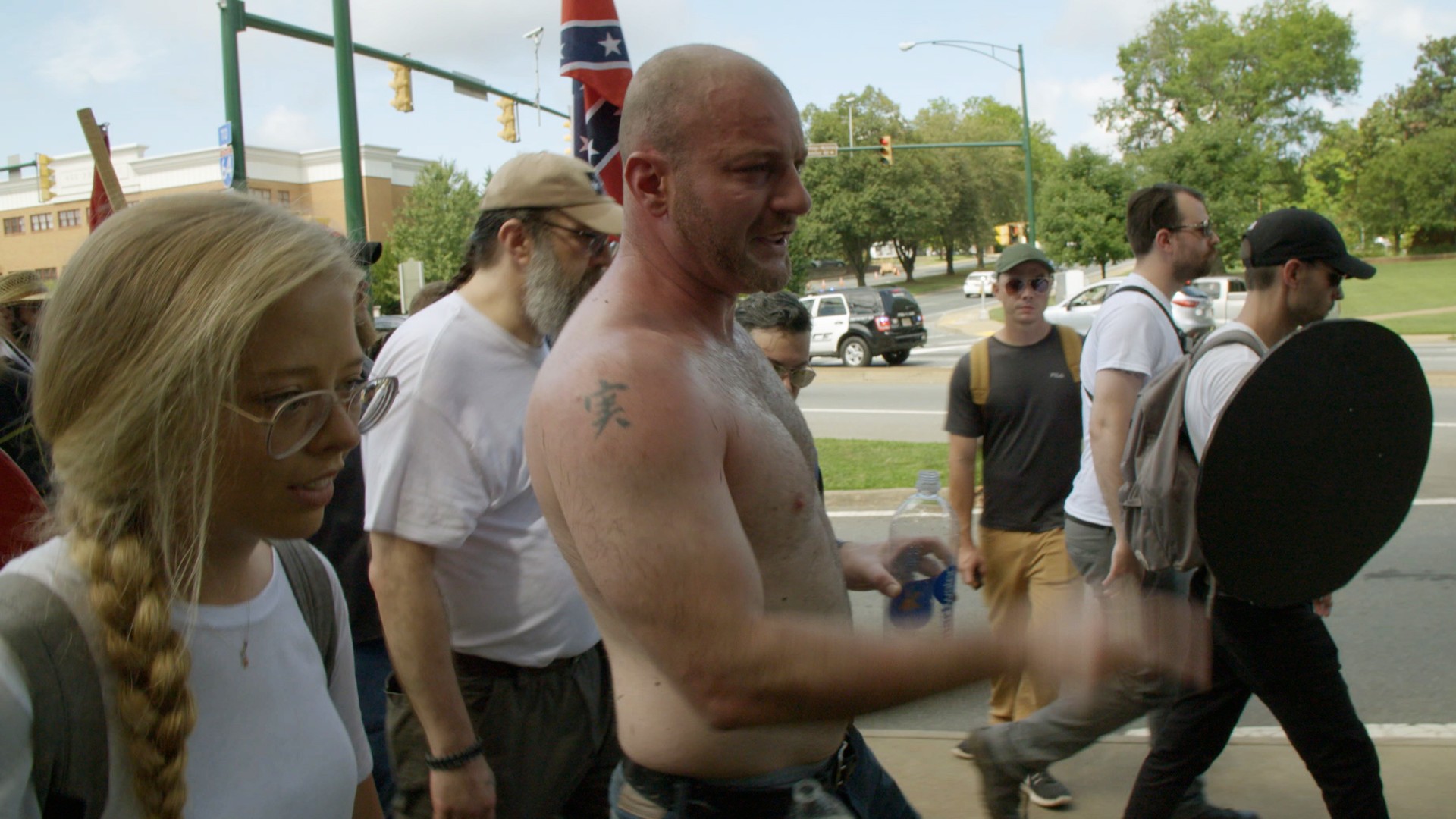 ---
In Manhattan, demonstrators shouted "shame! shame!" and other slogans in what was clearly a cathartic moment. "It's just looking at all the stuff on social media and seeing things on the news and not really being able to have a physical way to deal with it. It was really good to be able to come out and vent frustration," said Matt Wittmer of Havertown, Pennsylvania.
Most of the action took place within a one-block radius of Trump Tower, while a small contingent of pro-Trump supporters were relegated to a median a couple of blocks away.
I ran into Isaiah, 23, of Bed-Stuy, Brooklyn, on the corner of 56th and Fifth as he was eating a slice of pizza he got from another protester. He told me he came out today because "America has a legacy of racism it has not dealt with, and for folks to be shocked is an example of this unfortunately. This is a symptom of an illness that has been plaguing our country since its inception."
Another protester, Nora Rawn of Brooklyn, said that "the fact that there has been such brazenness on the part of white supremacists and Nazis in the light of the day" is what brought her out. The election has pushed her to protest more than she had in the past.
See more photos of the pro- and anti-Trump demonstrators below: