When New York City Mayor Bill de Blasio visited the Bronx to sign the first law in America guaranteeing legal representation for low-income tenants facing eviction, Randy Dillard introduced him. "I got one of the pens," Dillard, a former bricklayer, told me. "It was one of the most wonderful feelings to see that you were involved in a bill and got that bill passed."
Five years earlier, Dillard and his five children stood in the hallway of his Bronx apartment, staring at an eviction notice. His residence had failed a Section 8 inspection, and the government stopped paying his landlord. "The first thing that came to my mind was I'm going to be homeless," he recalled. "I'm going to wind up at the shelter with my family."
Dillard's transformation from a single parent facing life on the street to an activist leader shows how legal services can spur change. He was able to stay in his home because he got an attorney. Now he's hoping every low-income renter in New York City, and America, will have the same opportunity.
The Supreme Court enshrined a right to counsel in criminal cases 54 years ago with Gideon v. Wainwright. But there's still no "civil Gideon," and it shows. According to John Pollock of the National Coalition for a Civil Right to Counsel, four out of every five needs go unmet on the civil side of America's legal system. In the last report of the World Justice Project, the US ranked 94th out of 113 countries on access to civil justice. And with the Trump administration threatening to zero out the budget of the Legal Services Corporation, the main option for low-income people who can't afford a lawyer, the situation will only get worse. "Access to justice in this country can only be described as a crisis," Pollock said.
After years of trying to affirm a right to counsel through state legislatures and courts, activists have turned to big cities, with an emphasis on housing. There have been other initiatives, too—Los Angeles recently bolstered a legal defense fund for immigration cases. But housing has become a priority because the social costs of eviction for citizens and non-citizens alike are high—and the disparities in legal clout between tenants and landlords even higher.
---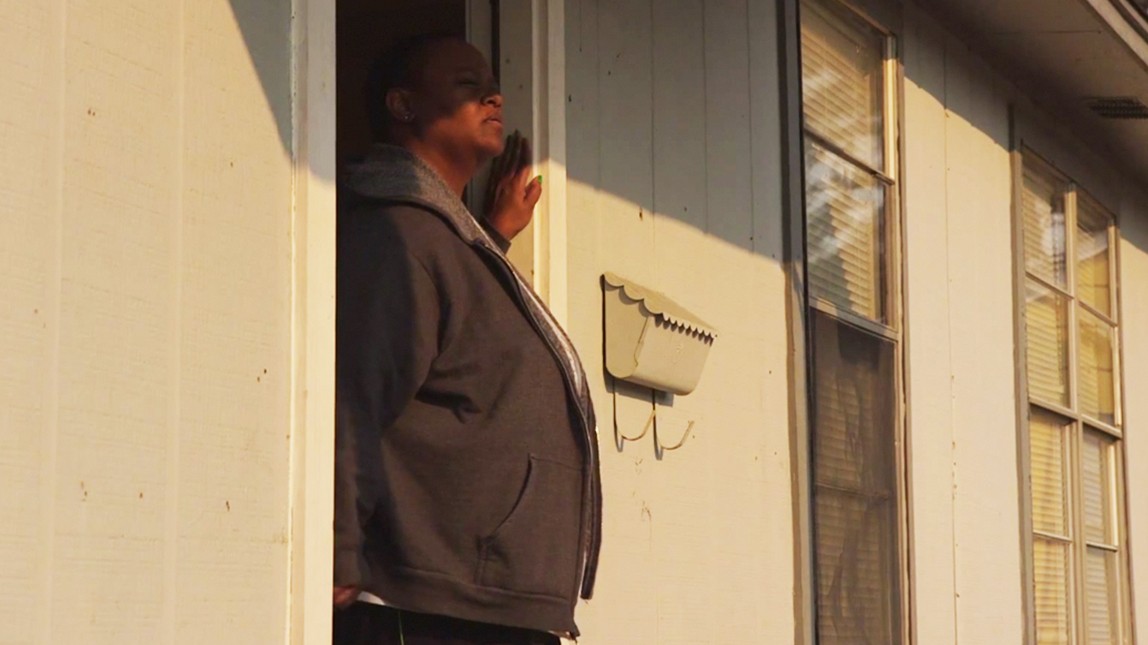 ---
"Housing is foundational to all of us, frankly," said Beth Harrison of the Legal Aid Society of Washington, DC, another city working on establishing right to counsel. "It's hard to get a job, take care of your children and get them off to school if you don't have stable housing." In addition, the growing affordable housing crisis creates incentives for landlords to evict long-time tenants and convert apartments to capitalize on higher rents.
Low-income tenants are outgunned in housing court. A report released by the city of New York last year showed that in 2013, just 1 percent of local tenants had legal representation, compared to 97 percent of landlords. A massive $100 million in annual investments in recent years only brought that number up on the tenant side to 27 percent. Nationally, the numbers are more like 10 percent.
Tenants simply may not be aware of renter protections, due process requirements, laws against substandard properties, availability of emergency rental assistance, and other resources to fight eviction and prevent homelessness. A 2015 report by the Public Justice Center showed that nearly 60 percent of renters in Baltimore housing court could have cited a defect in their property as an anti-eviction defense, but only 8 percent did so. Even keeping evictions off a tenant's record, a critical step for anyone determined to find a home in the future, can be overlooked without legal representation.
Landlords, increasingly not mom-and-pop shops but rather sophisticated operations with loads of capital, recognize their structural legal advantage enables them to push the envelope on evictions. White House consigliere Jared Kushner's real estate empire has attempted to arrest tenants in Maryland who failed to pay rent, and has allegedly violated rent stabilization rules in New York. The merger of the two largest private equity firms involved in single-family rentals, Blackstone's Invitation Homes and Starwood Waypoint, created a nationwide Wall Street landlord owning over 82,000 properties. These deep-pocketed companies have demonstrated plenty of willingness to use the legal system to kick out tenants.
"The landlords understand the system well, their attorneys are repeat players," said Pollock, of the National Coalition for a Civil Right to Counsel. "The larger the entity filing evictions, the more of a disparity there will be."
A number of cities and states have granted more funding for anti-eviction work in recent years. Pilot programs initiated in California in 2011 imposed a small fee on post-judgment motions to fund civil counsel in several superior courts. The state recently removed a sunset clause, making the pilot programs permanent and, advocates hope, ready for expansion throughout the state.
Elsewhere, Philadelphia added a $500,000 grant for eviction defense for the poor this summer; Seattle created a pilot program funding three city attorneys working eviction cases on behalf of alleged criminals. Similar bills have been advanced in Baltimore and Boston.
But only New York has created an affirmative right to counsel for housing for anyone up to 200 percent of the poverty line, the culmination of a three-year campaign. And they did it by adding a personal element to the usual coalition of public interest lawyers and non-profits: the tenants themselves.
After Randy Dillard fought to get his Section 8 status restored (eventually he did, and his landlord dropped the case), he joined Community Action for Safe Apartments (CASA), a tenant-led group demanding right to counsel. Having the subject of the neglect and abuse in the rental market speak directly to their circumstances made a difference. "No one should have to boil water to stay warm," Dillard said. "No one should have to go to the bathroom and hurry up because you're worried the ceiling will fall on top of you."
CASA secured endorsements at 43 community housing boards across the city, met with over 20 city council-members, and got hundreds to testify at City Hall. They also armed themselves with the facts, particularly about the enormous benefits of right to counsel. A look-back study of California's pilot programs found that two-thirds of renters taking part settled their cases, and only 6 percent got evicted. "People with… assistance were more likely to be in stable and secure housing a year out," said Bonnie Hough of the California Judicial Council, who conducted the study for the state. Washington, DC pilot program data similarly showed unrepresented tenants were six times as likely to get evicted or endure some other harsh outcome as those represented by an attorney.
In addition, the New York City coalition discovered that, contrary to expectations, these programs can actually save money. More out-of-court settlements reduce strain on the judicial system, and a level playing field makes landlords leery of litigation. "If landlords know you've got a lawyer, they won't take you to court for frivolous things," Dillard, the New York tenant, said. Plus, fewer evictions inevitably lifts a tremendous cost to the city from homeless shelters, emergency rooms, and law enforcement. And preserving thousands of affordable units frees local government from needing to subsidize new ones. Providing lawyers to low-income tenants is projected to save New York City $320 million per year, according to an independent analysis.
As New York's program rolls out over a five-year period, other communities hope to learn from their experience. "We are certainly looking to them as a model," said Harrison, of the Legal Aid Society in DC, where the city council announced a $4.5 million increase in funding for anti-eviction representation for the 2018 fiscal year. The sponsors of the bill framed it as a first step to an affirmative right to counsel in housing cases. "It's great to have laws on the books, but good laws need attorneys," Harrison said.
Randy Dillard hopes the right to counsel will give tenants a fighting chance in a city—and country—teeming with forced displacements and rising rents. "The law providers, city councils, and elected officials came together in the service of serving humanity," he said. "This problem is man-made, and man can solve it."
Follow David Dayen on Twitter.