Illustration by Lia Kantrowitz
Very soon, 25-year-old Nayim Islam may be unable to leave the United States for fear he won't be allowed to return. Islam, a Muslim New Yorker, isn't from a country covered by Trump's travel ban—he was born in Bangladesh. But he is a recipient of Deferred Action for Childhood Arrivals (DACA), a form of deportation relief President Barack Obama created via executive action in 2012 to protect undocumented people brought to America as children. As expected, Donald Trump trotted out Attorney General Jeff Sessions on Tuesday to announce the end of DACA, with a six-month delay.
That gives Congress a narrow window to find a legislative solution—and people like Islam only a short respite from potential deportation.
No one is certain exactly how many Muslims are currently protected by DACA. According to US Citizenship and Immigration Services (USCIS), two of the top 24 countries DACA applicants list as their place of birth are majority-Muslim or have a substantial Muslim population: India and Pakistan. Undocumented Muslim youth like Islam have been living for months under a government that can be as Islamophobic as it often is xenophobic. Trump's presidency first brought an executive order mandating the hiring of more ICE officers; then the signing of his infamous—and legally dubious—travel ban.
Now, facing the potential end of DACA, too, undocumented Muslims like Islam feel as if they're under a unique kind of siege.
"It means a lot of uncertainty," Islam told me when asked what it's like to be an undocumented Muslim in 2017. "It means you're being attacked from multiple angles. It means having to constantly fight just to survive."
---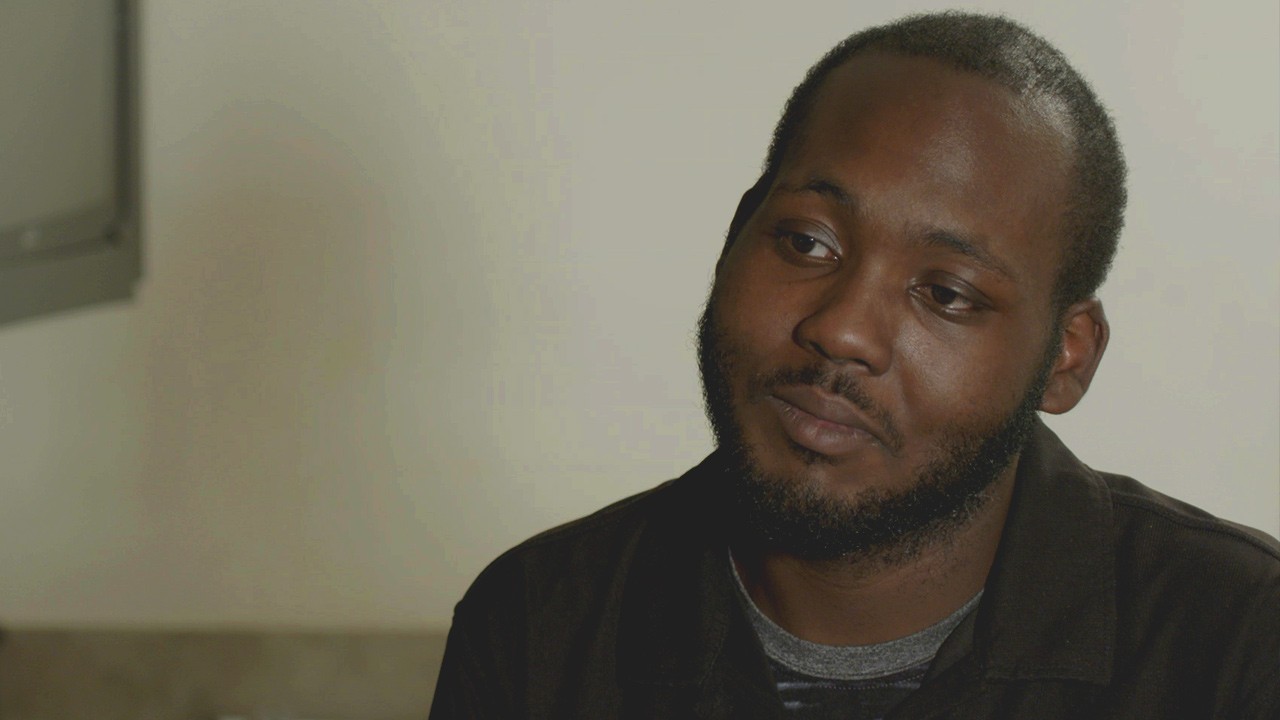 ---
Islam moved to the US when he was nine to join his mother and father, who overstayed visas in the US* when he was still a baby. Some undocumented youth don't find out about their status until they apply for college; it wasn't like that for Islam. "For me growing up in New York post 9/11 as an undocumented [Muslim] immigrant, I couldn't afford to not know," he said. Undocumented and non-citizen Muslims sometimes endure a particularly nasty kind of targeting by federal authorities, like being pressured to inform on their communities in exchange for help become regularized.
But DACA changed Islam's life. For the first time, he didn't have to work under the table. And once he knew finishing his degree at Brooklyn College could actually enable him to secure a better job, Islam re-enrolled. Since getting his DACA papers, he said, he's also been able to support his family and other loved ones.
For nearly everyone affected by the program, the concerns they hold about losing their own protection are compounded by anxieties about the risks facing their families, friends and communities. "Post-Trump, there's also been an increase of ICE raids in our city," explained Israt Audry, a 22-year-old protected by the program. She wears a hijab, and being so visibly Muslim makes her feel particularly at risk.
"It's a scary time to be alive when you have to worry about whether or not some bigot is going to attack you in the streets or push you into train tracks," Audry said. "Once again, it feels like living with a blanket of constant fears—I'm fearful for my undocumented friends, my family, my black and brown friends, my visibly Muslim friends, my QTPOC [queer trans people of color] friends."
In August, it was reported that Trump's aides favored a deal in which the DACA program would be kept alive, essentially in exchange for legislation curbing immigration and funding his border wall and more detention facilities. But advocates see potential deals like those as just the latest example of a troubling historical trend—one they hope is rejected in the fight to protect DREAMers in the months ahead.
"Using DACA as a way to get people wedged and just accept more militarization and enforcement, is a classic presidential playbook for immigration, regardless which party they're from," said Roksana Mun, director of Strategy and Training of the NYC-based group Desis Rising Up and Moving. (Islam is a staff member at DRUM; Audry is also active in the organization). Mun added that for many years, but particularly since 9/11, the federal government has invoked national security to justify increased border militarization, sometimes with the tacit support of immigration activists.
It's a strategy critics say has failed migrant communities across the board. In an academic paper published in 2016, scholars Luis Romero and Amina Zarrugh analyzed post-9/11 speeches and government documents to examine how officials had capitalized on anxieties about terrorism and transposed them onto the issue of immigration. "The justifications for certain policies, like the border wall, have changed over time," Dr. Zarrugh, currently an assistant professor in the Department of Sociology and Anthropology at Texas Christian University, explained in an email. "The concerns have shifted from immigration to terrorism so that these political agendas have become intertwined: at the mention of immigration, terrorism is invoked and vice versa."
"National security" concerns have been leveraged to attack non-Muslim immigrant communities; meanwhile, assaults on Muslims on alleged national security grounds have often been expressed through immigration policy. The National Security Entry-Exit Registration System (NSEERS), instituted shortly after 9/11, required men from a list of "suspect" communities to register with immigration officials and submit their fingerprints. The program ultimately resulted in deportation proceedings for some 13,000 people. (NSEERS was halted in 2011 and officially dismantled by Obama just before his left office).
"The siloing is a product of the brilliant way that the government erects divisions among immigrants," Alejandra Marchevsky, a professor of liberal studies at California State-Los Angeles, told me. Muslim immigrants sometimes said they had a more legitimate claim to rights in the US since they were "legal" (or at least perceived as such, unlike, say, Mexican immigrants), she noted.
That's why the stories of young undocumented people like Islam and Audry are so important—they belie the notion that people lead single-issue lives. Thousands and thousands of Americans rushed to the airport when the travel ban was announced, but will "the resistance" fight just as hard when it comes to DACA?
There are reasons for optimism. Mun pointed out that some immigrant youth advocates had already resolutely refused to accept protection for DACA if that meant funding the border wall or more detention centers. "[That] was a really powerful moment," she told me.
In a conversation just before DACA's cancellation was announced, Israt Audry said her community survived before DACA, and can endure after it, too.
"Thousands of people will not sit silently and wallow after you've taken away their ways of survival," she told me. "There will be more organizing, and the fight will continue."
*Correction 09/06/2017: A previous version of this story said the parents migrated without papers, when in fact they overstayed visas. We regret the error.
Follow Aviva Stahl on Twitter