AP Photo/Hasan Jamali, File
A Saudi court has sentenced five men to death and three others to prison for the gory murder of Washington Post columnist Jamal Khashoggi last year, the country's public prosecutor said Monday.
But the ruling appeared to clear senior officials tied to Saudi Crown Prince Mohammed bin Salman, who the CIA said ordered the dissident journalist's killing in the Saudi consulate in Istanbul. Human rights groups are already decrying the outcome of the secretive, yearlong trial as a sham.
"Bottom line: the hit-men are guilty, sentenced to death," Agnes Callamard, the United Nations special rapporteur on extrajudicial executions, said on Twitter Monday. "The masterminds not only walk free. They have barely been touched by the investigation and the trial. That is the antithesis of Justice. It is a mockery."
U.N.: "Credible evidence" Saudi crown prince was involved in Khashoggi execution
Shalaan al-Shalaan, a spokesman for the Saudi public prosecutor, did not name any of the defendants at a press conference in Riyadh on Monday. The Washington Post reported that Shalaan said that two high-ranking aides to the crown prince, including a prominent media adviser, were not charged "because of lack of evidence."
The Saudi regime has characterized the killing as a mistake. "This was an operation that was a rogue operation," Foreign Minister Adel al-Jubeir told Fox News weeks after the murder in October 2018. "This was an operation where individuals ended up exceeding the authorities and responsibilities they had."
But the CIA concluded last year that 15 Saudi agents flew to Istanbul on a government plane to murder Khashoggi at the crown prince's behest. The Saudi public prosecutor previously said that the team assassinated the journalist via forceful drug overdose before dismembering his body and removing it from the consulate.
READ MORE: Saudi prince told the White House Khashoggi was a "dangerous Islamist" — a week after he was murdered
The murder of Khashoggi, a Saudi citizen and legal permanent resident in the U.S., sparked global rebukes of a regime that has cracked down on political dissidents while trying to position itself as friendly to international investment. The Trump administration responded by sanctioning 17 Saudi officials for what the Treasury Department called "serious human rights abuse."
But the crown prince, who's been tight with the president's son-in-law, Jared Kushner, avoided sanctions from Washington. Saudi Arabia remains a key U.S. partner in the region. And Monday's ruling could make additional accountability less likely, said Christophe Deloire, secretary general of the press-freedom group Reporters Without Borders.
"When Saudis sentence five to death for Khashoggi's murder," he tweeted, "we fear that it is a way to silence them for ever and to conceal the truth."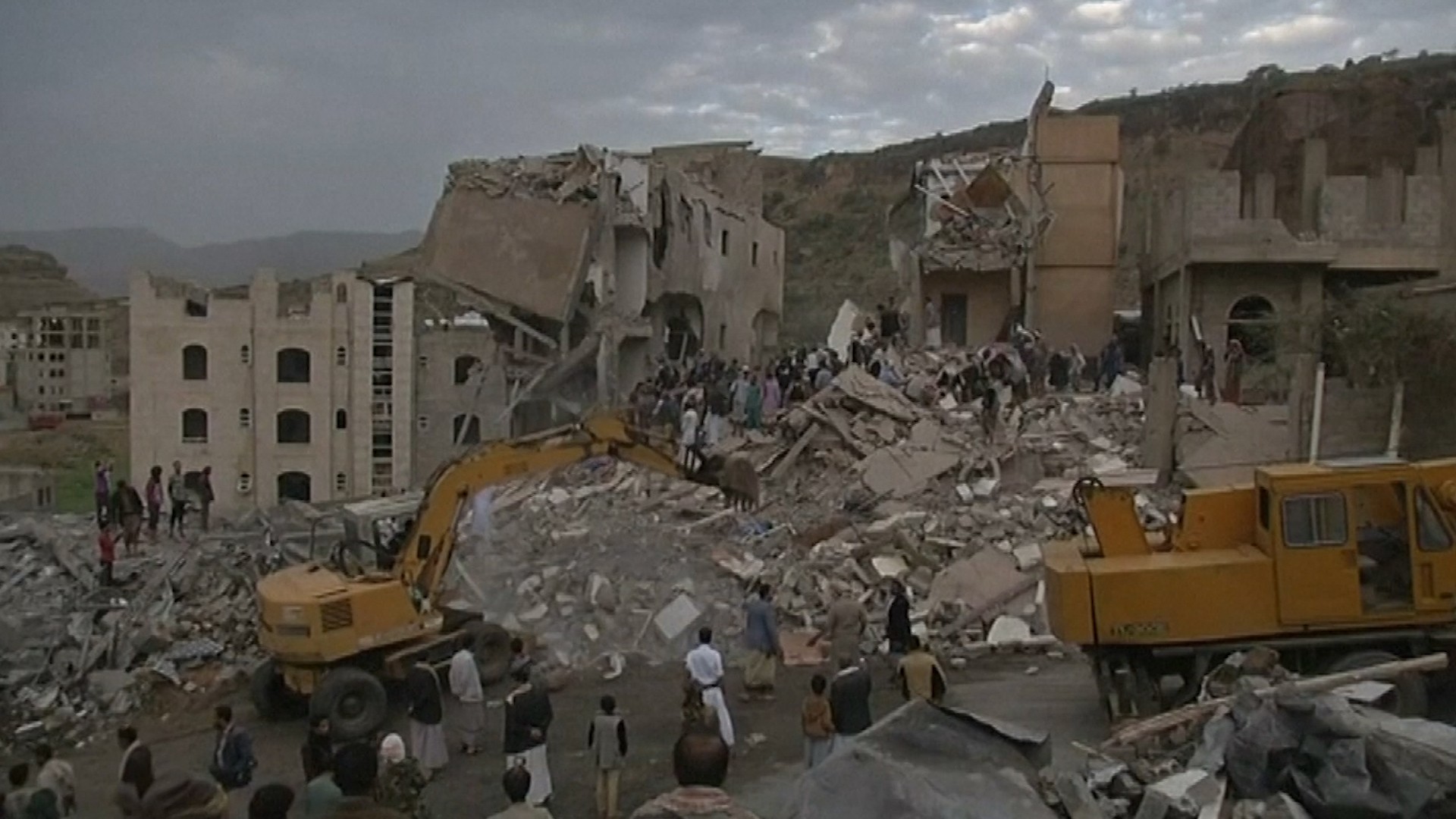 Cover: In this Dec. 15, 2014 file photo, Saudi journalist Jamal Khashoggi speaks during a press conference in Manama, Bahrain. (AP Photo/Hasan Jamali, File)