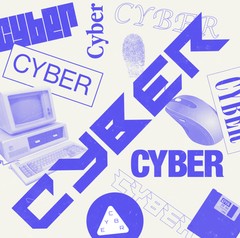 Hacking. Disinformation. Surveillance. CYBER is Motherboard's podcast and reporting on the dark underbelly of the internet.
The Taliban have effectively taken control of Afghanistan, entering the capital Kabul as U.S. diplomats and allies flee the country. As it quickly took control, the Taliban used Facebook-owned chat app WhatsApp to spread its message and gain favor among local citizens, according to news reports as well as Afghan citizens and observers on the ground.
A WhatsApp spokesperson declined to answer a series of specific questions about WhatsApp's role and response to the Taliban using its platform.
The company spokesperson said that WhatsApp complies with U.S. sanctions law, so if it encounters any sanctioned people or organizations using the app, it will take action, including banning the accounts. This obviously depends on identifying who uses WhatsApp, without having access to any of the messages sent through the platform, given that the app uses end-to-end encryption. This would explain why WhatsApp hasn't taken action against some accounts spreading the Taliban's message in Afghanistan.
"As a private messaging service, we do not have access to the contents of people's personal chats; however, if we become aware that a sanctioned individual or organization may have a presence on WhatsApp, we take action," the spokesperson said.
According to the Washington Post, the Taliban sent messages to Kabul residents saying they were now in charge of security in the city and that citizens should report any looting or "irresponsible" behavior to them.
"The Islamic Emirates assures you that no one should be in panic or feeling fear," one message said, according to the article. "Taliban is taking over the city without fighting and no one will be at risk."
Authoritarians using modern communications platforms is nothing new. Iran's regime uses Twitter and Instagram to share its messages with the West. And the Taliban are no different. In fact, they're more technologically adept than some might imagine.
"They've been using the various platforms for years," Peter Singer, a senior fellow at the New America Foundation and an expert in technology and war, told Motherboard in an email. "Many think of the Taliban as archaic, but they have leveraged everything from social media to drones. We build it, they use it."
Subscribe to our cybersecurity podcast CYBER here.
Update: This story and headline have been updated to clarify WhatsApp's comment.