Nikki Benz (L), Justin (C), and Missy Martinez (R) talking about playing 'Mafia III.' Image: Trendzzz
Porn giant Brazzers is embracing video games in a big way, and not just by filming hardcore Overwatch parodies where Reaper shouts things like "Bask in the shadow of dick!" Now Trendzz, Brazzer's safe-for-work division, is trying its hands at the "Let's Play" craze on YouTube, but with big name porn stars like Nikki Benz and Missy Martinez and some poor guy named Justin who laughs like a donkey. (We never learn any more about Justin other than the fact that he's married and that he wears a T-shirt that's curiously similar to the posters on the wall.) The whole affair goes about like you'd expect.
"This is an Xbox One controller, which I personally prefer over a PS4 controller because it's more ergonomic—it feels better in my hand," says Martinez in the first video, which features the duo playing Mafia III.
"Sort of like a cock," Benz says.
I laughed a lot, but don't go in expecting a true "Let's Play" experience with "Porn Stars Play: Mafia III". It barely lasts for more than seven minutes, which is hardly enough time to satisfy the average fan of YouTube sensation PewDiePie. Plus, you barely see any footage from Mafia III, as Benz, Martinez, and Justin show far more interest in dropping jokes like the one above. At one point Justin protests that his hands have calluses because he's a "'Bu Lifter" and invites Benz to feel them.
"I don't feel any," she says. "Are you sure that's not from jerking off?"
Needless to say, this is a tad raunchier than Playboy's similarly themed Gamer Next Door and Playboy Arcadeseries with 2012 playmate Pamela Horton. Martinez, for her part, is an active gamer who enjoys first-person shooters, roleplaying games, and MMOs, and she even shares her oh-so-appropriate Xbox One and PS4 gamertag of BonesNSilicone with the crowd. Benz freely admits she doesn't know jack about playing games, and the video thus delivers some laughs in its contrast between expert and novice. Poor Benz, for instance, once couldn't even figure out how to steer her character into a doorway, but we quickly learn that's only because Justin is one of those folks who have to play with inverted controls. But Benz has her own skills.
"If I suck, you guys, you can't laugh at my shooting skills because I promise you when I go to a shooting range, I'm actually really, really good."
Cue the shots of Benz blasting targets with handguns and rifles on a desert firing range. With those kinds of skills, I'm kind of looking forward to hearing what she has to say about Battlefield 1, the next game they're set to play. No doubt, though, we'll hear at least one joke about venturing into the trenches.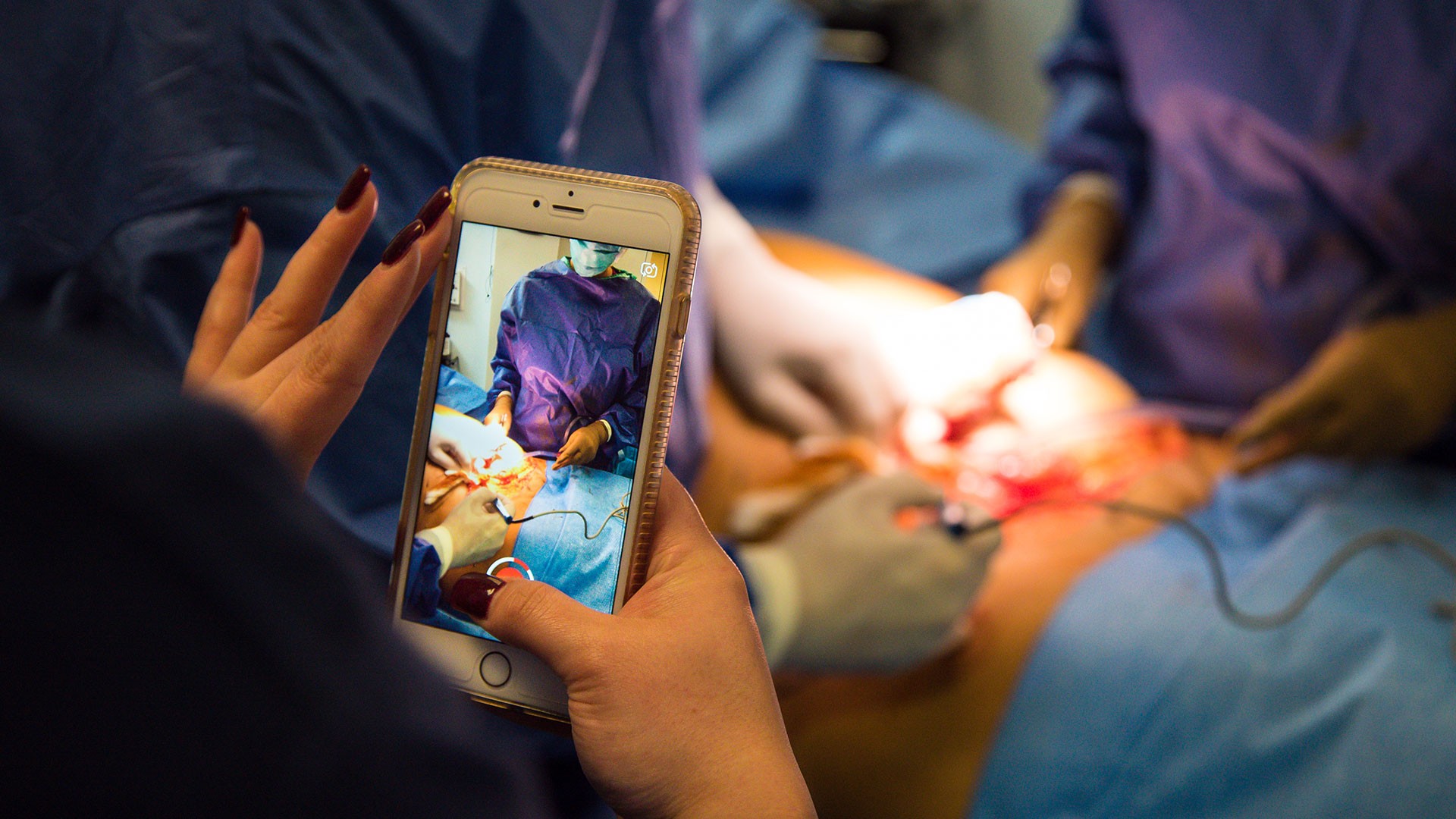 Get six of our favorite Motherboard stories every day by signing up for our newsletter.