Rob Ferguson-USA TODAY Sports
Once upon a time in the NBA, defenders essentially had free rein to mug opposing players. That changed in 2004-05, when the league made it a priority to curtail hand-checking.
Ever since, scouts have adjusted how they evaluate point guard prospects. Power is out, speed and skill are in. Prospects who lack length and strength are still a concern on defense, but limited size is no longer an offensive negative. Not as long as a player can create separation, consistently get past the first level of opposing defenses, and force those defenses into help and rotation.
"I'll never forget, the year the league changed the rules, Steve Nash came in and he was about 185 pounds," former Dallas Mavericks scout Pete Philo told VICE Sports. "He looked skinny and sick, and this was a week before training camp. I asked if he was OK.
"He goes, 'Pete, they changed the rules, and I have to have my speed back.' He was really bulky before that because he had lifted a bunch of weights and was bigger and stronger. That was a red-light moment for me. I said that if Steve's doing that, then I have to start evaluating the position differently."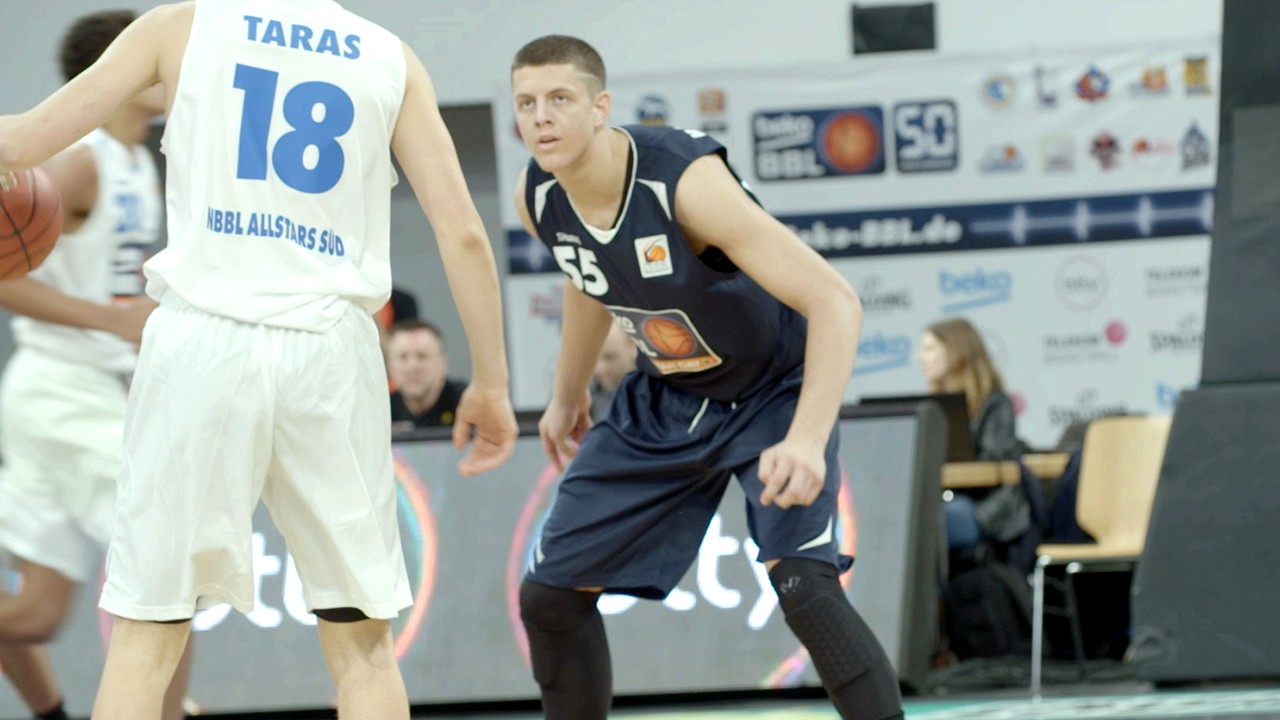 While NBA talent evaluators now look differently at smaller guards, some still fall through the cracks; the Boston Celtics All-Star guard Isaiah Thomas, for instance, was the last pick of the 2011 NBA draft. This year's draft is particularly deep at point guard, and features a number of smallish prospects who could carve out roles in the league.
The standout among them? Jawun Evans, a five-foot-11 maestro from Oklahoma State who hates that his size is often held against him, and uses that as a motivational chip.
"[I feel underrated] because of my size," Evans said at the NBA draft combine in Chicago earlier this month. "It's always been that way. I do everything the other guards do. My mentality is that every guard I play against, I'm going to go at them and see what happens."
Review Evans' collegiate resume, and it's hard not to think that he really was underrated. The sophomore guard somehow missed out on being a consensus All-American despite averaged 19 points per game while putting up a rather obscene 43.6 assist percentage and 3.3 steal rate—numbers no other high-major college basketball player has put up since at least before 2009.
Evans led Oklahoma State to an NCAA tournament berth a year after the school won just 12 games. He also guided the Cowboys to the top team offensive efficiency rating in the country, despite being the program's only true NBA-level prospect. In the KenPom era—that is, since 2002—only one other college player has managed the same feat: perennial All-Star and "Point God" Chris Paul.
Not surprisingly, Evans looks up to Paul; in fact, the Los Angeles Clippers point guard is his favorite player. Evans says that he "tries to watch tape on him every day." And when you watch Evans' tape, that much is obvious. In the entire 2017 draft class, only one player comes close to Evans in screen-and-roll situations: Markelle Fultz, who likely will be the top pick by the Boston Celtics. No one else in college basketball last season was better at manipulating defenses.
Evans is a strong ball handler and a creative passer with terrific vision. He changes direction with ease, and misdirects defenders with subtle shoulder feints. Always looking in control, he's capable of accelerating and getting to the rim in remarkably quick bursts. He also switches speeds and manipulates tempo to force defenders into doing what he wants them to do—and then finishes plays with pull-up jumpers, passes, and controlled drives for high shots off the glass.
Make even the smallest mistake in defensive execution, and Evans will pounce. Leave the smallest opening in a trap, and he'll split it with a wicked right-to-left crossover. Go under the screen, and he's a capable jump shooter off the dribble from deep. Hedge the screen to allow his defender time to recover, and he'll go around and find the open roller with either a quick pocket pass or an artfully weighted lob. Get caught in the mud after he's rocked the defender to sleep, and he'll accelerate to the hoop. That same speed also allows Evans to reject screens altogether, and still get into the paint.
In short—absolutely no pun intended—there's a whole lot to like about Evans. He has plenty of potential to thrive in a modern, pick-and-roll heavy NBA offense. That said, two areas of his game need work.
First, Evans could be a better shooter. He connected on a solid 39 percent of the shots off the dribble, but he's not yet a hyper-confident three-point shooter. Moreover, he has a tendency to shoot from off-balance positions—undoubtedly a habit he developed to get his shot off against larger defenders, but one that produces inconsistent results.
Evans' bigger issue is his inefficiency when attempting to finish inside. He hit just 47 percent of his shots around the basket in the half-court this season, a remarkably low number that will need to improve in the NBA. Evans isn't an explosive leaper. Coupled with his height, it means that he's often forced to take tough, excessively creative shots against longer opponents.
Evans has made this a focus of his pre-draft training. "[I'm trying to] shoot it from different angles at the basket," he told VICE Sports. "Also, to get the shot higher off the glass." One positive sign? According to Synergy, he made 46 percent of his runner attempts last season, scoring the third-most points in college basketball on that type of shot. Evans also is a magnet for contact, drawing 6.5 fouls per 40 minutes—a top-60 mark in all of college hoops.
Beyond improving his ability to finish at the rim, Evans will need to find a way to make a defensive impact, which is easier said than done for a player his size. Evans wasn't a bad college defender; he was pesky, could pick up opposing guards full-court, and really get into passing lanes with his six-foot-six wingspan. But at the next level, he's going to have issues against taller players who can simply shoot over him. He'll also need to become more adept at fighting through screens and not getting wiped out at the point of attack.
Evans' height puts him a rung below top point-guard prospects like Fultz and Lonzo Ball. He doesn't have the nuclear hops of a Dennis Smith Jr. On the other hand, Evans is only 20 years old. His ability to create separation is already elite. League scouts also consider him to be an elite worker, a player with a professional's mindset and dedication to his craft. In an NBA where guards with his skills are as valuable as they've ever been, he's worthy of being picked in the first round.
Size is no longer everything, and teams that overlook Evans will do so at their peril.
Want to read more stories like this from VICE Sports? Subscribe to our daily newsletter .