(AP Photo/Seth Wenig, File)
On Monday, New York City reached a tentative deal to settle two long-standing lawsuits designed to protect Muslim residents, political activists, and other potential undesirables from discriminatory and invasive surveillance by local cops.
This is the second time the NYPD and the plaintiffs' attorneys have tried to settle the suits, Raza v. City of New York and Handschu v. Special Services Division, which were filed decades apart but have since been combined because they rest on similar issues. Raza, filed in 2013, focuses on the NYPD's surveillance of Muslim New Yorkers as documented in a series of Associated Press articles first published two years earlier. The Handschu lawsuit, meanwhile, dates to the 1970s and centers on the local police force's infiltration of left-wing political groups.
The new settlement terms, which expand on those reached in another deal last year before being rejected by a judge, were met with lukewarm approval from civil liberties advocates. A "welcome improvement" is how Michael Price, who serves as counsel for the Brennan Center's Liberty and National Security Program, described the deal, while a statement from the American Civil Liberties Union lauded the revised agreement because it "expands the independence, authority, and responsibilities of a civilian representative who will act as a check against surveillance abuses by the NYPD."
What remains to be seen is how enduring these new safeguards against police surveillance prove in the Trump era. After the initial Handschu suit was settled in the 80s, so-called Handschu guidelines were put in place by a federal judge to rein in local police. But the September 11, 2001, terrorist attacks were used to justify loosening the guidelines and massively expanding the power of the NYPD. Now a new administration in Washington seems to view Islamic terrorism as the chief national security threat facing the country—second only, perhaps, to illegal immigration—and has an uneasy relationship with the truth and the law.
The settlement represents a test case, then, for how local law enforcement can hold itself to higher standards even as the feds seem poised to pull back on police oversight.
The initial revised settlement, announced last winter, outlined a number of changes to the Handschu guidelines, which restrain the NYPD's power when investigating political or religious groups. The proposed changes included: prohibiting investigations in which race, religion, or ethnicity is a substantial or motivating factor; placing preemptive time limits on investigations; and installing a civilian representative tasked with ensuring the rules were being followed, among other changes.
Over the spring and summer of 2016, Judge Charles Haight of the Southern District of New York held several fairness hearings on proposed settlement, where members of affected communities pressed him to reject it. A report from the Office of the Inspector General for the NYPD, released last August, underlined how city cops were failing to adhere to the existing guidelines, including by continuing investigations after their legal authorization had expired. In October, Judge Haight declined to accept the deal and called for specific changes that might greater protect Muslim New Yorkers.
Meanwhile, Trump was elected and the national political landscape upended. Advocates and lawyers began to fear that the candidate's dog-whistle promise to return "law and order" to the United States, and his lavish praise for something resembling the NYPD's disbanded Demographics Unit, might embolden cops to spy on and infiltrate black and brown communities once he was sitting in the White House.
Ramzi Kassem, a professor at CUNY School of Law and an attorney in the Raza suit (he has also previously written for VICE), believes that in this new political moment, the settlement is more crucial than ever. "Trump himself and people in his entourage have held out the Muslim surveillance program as a model for nationwide adoption," he told me. "It's particularly important in that context for these rules and restrictions to come into place."
The new settlement terms, if approved by Judge Haight, would give the civilian representative greater latitude to alert the judge if they suspected cops were violating the guidelines. Under the new terms, the mayor would also be prohibited from abolishing the civilian representative position without judicial approval.
_Watch our short doc about Marty Baum, the Florida 'river-keeper' who protects his local water. _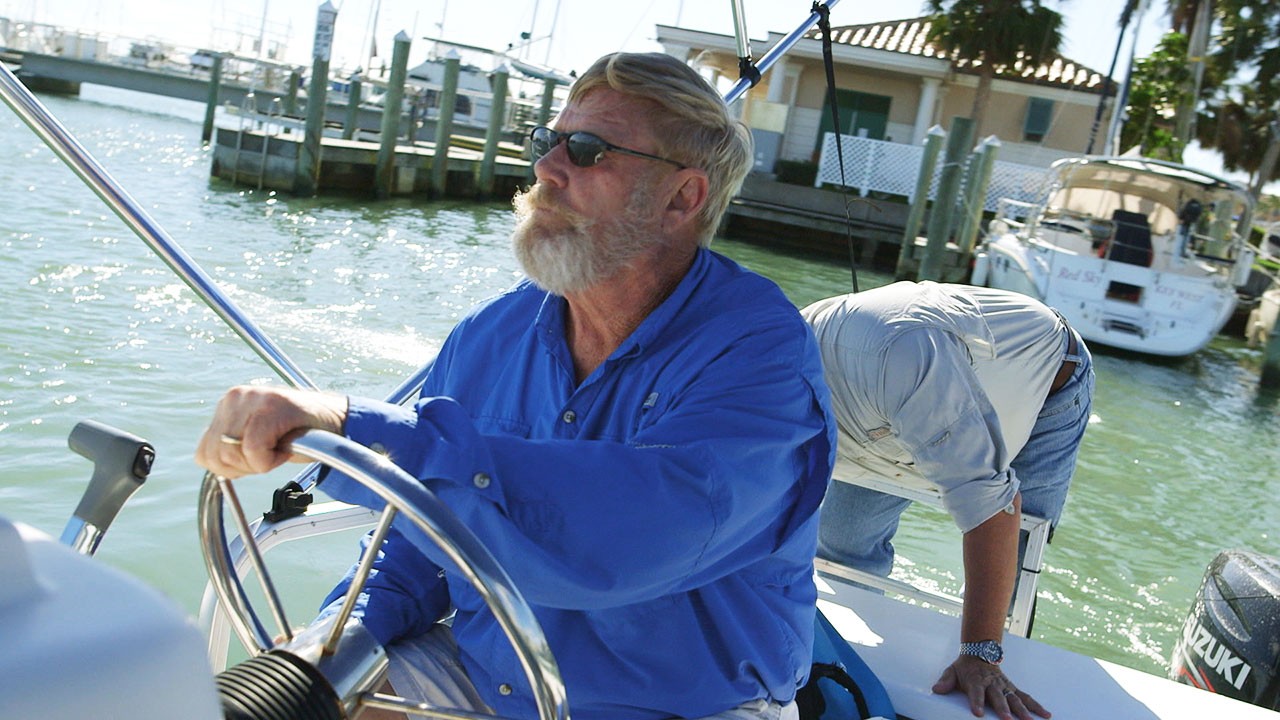 Within the city's Muslim community, word that a settlement has been reached brought both celebration and concern that even these changes do not go far enough. "Brave Muslim communities stood up for their rights and a federal court heard them, forcing the NYPD to provide mild but important improvements," said Iman Boukadoum, a member of the Arab American Bar Association and a pro bono immigration lawyer at the law firm at the Hussain and Khan. "Of course, these new guidelines are incomplete and are mere first steps as we continue to push back against continued widespread surveillance and injustice."
Indeed, some fear that the settlement represents a modest political concession by a mayor who campaigned on reining in the NYPD, rather than enduring or systemic changes that will make it harder for leaders to spy on citizens in the future.
"At a time that the president is promoting bigotry through policing and policies, and police unions are declaring their eagerness to do so, we need actual dismantling of the NYPD's surveillance apparatus," said Fahd Ahmed, the executive director of DRUM-Desis Rising Up and Moving, a group that organizes low-wage South Asian workers and youth in New York City.
After all, even with the election of Bill de Blasio, who campaigned on police reform, civil liberties advocates contend that some form of NYPD spying has continued. In recent years, they've pointed to cases where the NYPD apparently infiltrated both Muslim student groups and Black Lives Matter activists. And even though the settlement creates more stringent restrictions on investigations—by requiring, for example, an allegation or information that is "articulable and factual" in order to open a preliminary probe—the information does not have to be verified as true or accurate. These preliminary investigations will be allowed to continue for up to 18 months before safeguards kick in, and the NYPD has been known to use undercover cops and confidential informants aggressively, even in a manner that can amount to entrapment, advocates say.
In other words, there will still be plenty of opportunities for America's largest police force to abuse its powers.
Regardless of its shortcomings, that a deal with substantive oversight for New York cops is near the finish line shows importance of fighting at the local level to rein in police powers. In that sense, the settlement is a living testament of just how many communities have been targeted by American police in recent decades, and how long and hard they have fought to obtain justice.
"[The NYPD] has an opportunity to be transparent about their policies, and I hope they embrace these reforms and don't try to sweep them under the rug or dismiss them," said Price, the attorney with the Brennan Center. These reforms "are important, and they are more important now than ever."
_Follow Aviva Stahl on Twitter. _