Art fatigue is real, and the army of collectors, art journalists, and scenesters who have spent this week at the invasion of fairs currently occupying New York City have it. If you've cleared your Friday through Sunday to get in on the Armory Week action, you're going to have a throbbing conceptual hangover on Monday morning—unless you swiftly take our prescription of the most invigorating booths in the city this week.
The booths we've selected tightrope walk the delicate balance of instantly gratifying the brain and holding up to deeper intellectual scrutiny. They look belong equally in an art selfie and an Art Forum essay. In some cases they explode the notion of a booth as just a place to put art, but making it a part of the art itself. This is cool not just because it blurs the lines between canvas and wall, but because you can only look at so many white cubes before they all start to blend together.
The selections below are the light at the end of the tunnel vision you'll develop as the international art world's conflicting taste and trend spotting plays out in real time before your eyes. If you only have an hour at each fair, make sure these are the booths you visit. Now take a deep breath and dive in:
SPRING/BREAK Art Show, 4 Times Square, New York, NY
New York's weirdest art fair emphasizes bold artistic gestures and creates a safe space for exhibitors to try something different without necessarily putting the bottom line first. Anyone who's met founders Andrew Gori and Ambre Kelly will tell you that they're wonderful, and one especially zealous fan described them as "saints." The gates to this art fair heaven are open to a variety of free thinkers, some of which you may "get" and some which could leave you scratching your head. Here are a few sure things to help you navigate the bizarre art paradise currently shacked up at the old Condé Nast building in Times Square:
Jason Peters, Extrospection; Curated by Che Morales
Valery Jung Estabrook, Thinly Worn; Curated by Til Will and Debbi Kenote
The Armory Show, 711 12th Ave, New York, NY
The big daddy of New York City art fairs, packing a whopping 207 galleries throughout Piers 92 and 94, The Armory Show is where you go for blue chip artists and grand, big budget gestures. This year has seen a blurring between the fair's traditional separation between "modern" and "contemporary" art, the nuance of which we got to the bottom of last year.
This is the fair most likely to melt your brain if you try to see everything, so here are the tentpole pieces everyone will be talking about (and the deep cuts you don't want to miss).
Studio Drift, Drifter, Curated by Pace Gallery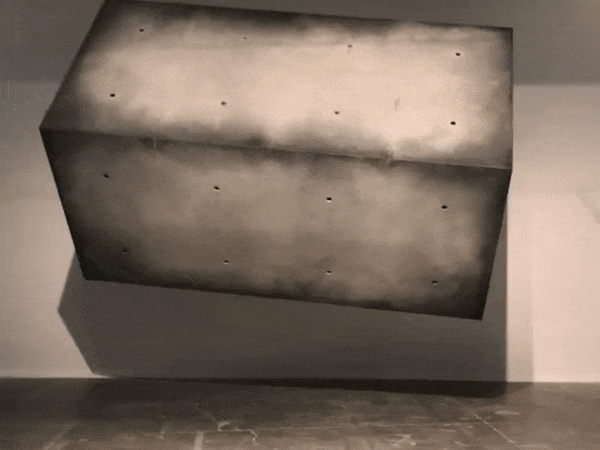 Yayoi Kusama, Guidepost to a New World; Curated by Victoria Miro
Jeffery Deitch's Florine Stettheimer Collapsed Time Salon; featuring Chloe Wise, Tschabalala Self, Grace Weaver, Elizabeth Peyton, and more.
Sadaharu Horio, Art Vending Machine; Curated by Axel Vervoordt
Independent Art Fair is an elegant gathering of trendy artists in a beautiful space in TriBeCa. It has a pleasant blend of serious and serendipitous booths. You'll see plenty of artists you know, and you'll discover some you didn't realize you needed to know.
Stefan Tcherepnin's Cookie Monster Costume; Curated by Galerie Francesca Pia
Andy Edelstein's Porcelain Polymer Pop Culture Sculptures; Curated by KARMA
David Shrigley's Musical Instruments, Curated by Anton Kern Gallery
New Art Dealers Alliance, 572 Washington Street
Skylight Clarkson North's converted warehouse space in Soho was transformed into an artists' playground for NADA, which this year jumped from Frieze Week to Armory Week. Play is the name of the game here, and the most invigorating offerings inspire a youthful nostalgia that's welcome after a long slog through discussion of art theory, emerging markets, and name-dropping. Contrasting the fun is a powerful stilt toward activism, both in the art and the fact that NADA, a non-profit, is donating proceeds to the ACLU.
Alex Eagleton, Carpet Carvings and Non-Functional Bongs; Curated by Safe Gallery
Stay tuned for more booths to be at this weekend. This article will be updated as our small-yet-strong team visits more fairs.
Related: