There is a man in Brooklyn whose official job title is Vaginal Happiness Manager, and not because he's a creep. The title is written on his business cards, LinkedIn, and resume because the gig is actually legitimate. Josh Nalven holds the title at sex toy company Dame Products, and while cheeky, his title is an apt description of the work he does every day. His ultimate priority, much like employees at most sex toy companies, is ensuring the well-being and pleasure of vaginas everywhere. (One of Dame's primary aims, as stated on its website, is "to make the world a happier place, one vagina at a time.")
Nalven's job duties include: coordinating inventory, managing customer service and consumer feedback, writing website copy and email marketing campaigns, "executing on office snack requests," and working with social media influencers. At another company, he might be called a marketing, product, or operations manager. Even the rest of his small team holds standard job titles, like "CEO" and "Co-founder," though, of course, they all also tend to vaginas. The company's two products, Fin and Eva, are small, clitoral-forward vibrators that can be used alone or with a partner.
While being a vaginal happiness manager may sound like an idyllic gig, the position poses some challenges, namely in the realm of dating. (Disclosure: I am also a sex columnist and intimately familiar with the ways in which having a sex-adjacent profession interferes with and sabotages the possibility of a normal romantic life. And before you shout it at me, yes, I know I made my bed.) When I met him at the Sex Expo in Brooklyn at the end of September, he was frank about some women's trepidations of straight man who advertises his positive relationship with vaginas.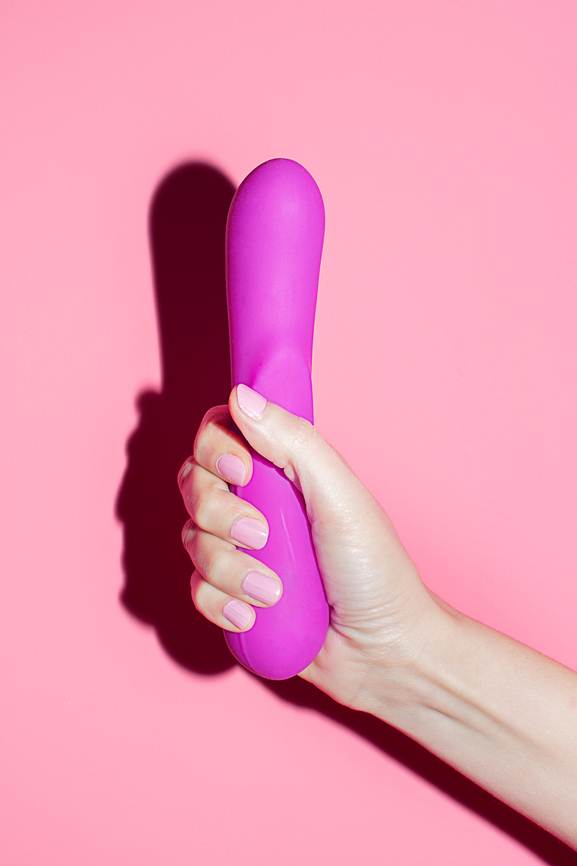 "Tinder didn't used to have your job title, and then they turned it on one day without telling anyone, so suddenly my success rate dropped," he said. "I think people thought I was making a gross joke. Like 'bikini inspector' or 'sex whatever.' I mean, I get it. It's a weird job title."
So, pivoting, he took it out, but then later his women friends insisted he add it back in. "They said I was an idiot for not including it," Nalven said. "You work for a sex toy company. Of course you should put that in."
Nalven works to keep his personal and professional life distinct, though naturally, the two intersect. For example: He beta-tested prototypes of Fin, a vibrator worn between the fingers (it definitely managed my vaginal happiness), with a past partner, though he would only do that with someone he knew pretty well.
"She has to sign an NDA, so I wouldn't do it on a second date," he said, "but if we have a history of sleeping together, sure."
Despite other people's reactions, Nalven doesn't think his job is that weird, and honestly, it's not. I agree with his friends: The ladies should be lining up when they hear he works at a women-founded company that devotes all its attention, resources, and ingenuity toward all the great stuff that can happen to vaginas.
"I'm just a normal guy," he insisted. "I just happen to work for this company."