Photo via Thabo Metsing
According to the International Energy Agency, in the year 2016 somewhere in the ballpark of 1.2 billion people, or 16 percent of the world's population, did not have access to electricity. This means no internet access, no television, and not being able turn on something as basic as an electric lamp to light up their home. Almost all of these people live in rural areas in sub-saharan Africa or Asia. There is an obvious link between access to energy sources and economic development, but the availability (and lack thereof) of electricity, and electric lighting, has major implications for a number of social issues like gender equality, health care and education.
This lack of access to something that is such a basic component of modern life is exactly what the artist Olafur Eliasson and engineer Frederik Ottesen are working to address. in 2012, they launched Little Sun, an ambitious, socially conscious business endeavor that creates solar powered products with the aim to bring electric light and energy to communities literally left in the dark. Born in Denmark in the late 60s to Icelandic parents, and now primarily working out of his studio in Berlin, Eliasson seems to go big with everything he does. He is one of the most prolific contemporary artists and his large scale and immersive works like the The Weather Project occupy some of the most important spaces in the art world. He is also a professor at the Berlin University of the Arts, where he founded the aptly named Institute for Spatial Experiments. His work is not confined to any one medium, or only to be found in museums. This familiarity with big, larger than life art projects make Eliasson a dynamic player when it comes to addressing the world's electricity and light deficit, as does his experience designing public installations powerfully harnessing natural light and solar energy. What he is trying to accomplish with Little Sun is no mere art project. The company is currently in its fifth year, and is preparing to launch a new product, the Little Sun Diamond, their pocket-sized solar-powered lamp, this fall. VICE Impact caught up with Eliason in late August by phone as he took a break from bicycling home from his studio in Berlin.
VICE Impact: Your work often takes large-scale formats. Do you see that inspiration, that experience, influencing a lot of the art that you're most proud of?
Olafur Eliasson: I have always been interested in, and inspired by, nature and natural phenomenas, by landscapes and by light. For me, natural phenomena created an opportunity to take a closer look on the sensitivity that society had cultivated. Nature is meant to be a space in which we can have very different experiences. I'm very interested in natural phenomenons as a kind of democratic exercise.
How did you come to be a part of Little Sun?
The so-called art world has its elitist limitation. It's not necessarily the tool with which one can reach out into every part of the world. While traveling in East Africa I saw how children were using these lamps made out of glass bottles with a cotton wick through the top of the bottle, which was on fire. And I said to a child, "My god, you have a Molotov Cocktail on your table! What will you do if it falls over?" And the child said, "Yes, but I need to do my homework. I have it because I need light."
This was like an epiphany for me. I was completely naive. I thought it would be absolutely easy to actually replace it with something cheaper, sustainable, healthier, and great for doing your homework. A year later Frederik Ottesen and I founded Little Sun. What I knew from art is that things can be emotionally activating. Then Frederik said let's get high quality components for a low price.
That was exactly five years ago when the price of solar panels went down by two or three hundred percent. That meant suddenly you could compete with the oil industry. That's how we kind of got involved, and now we have worked incredibly hard and we're bringing out what we call a Little Sun Diamond. We call it a diamond because we want people to say, "Okay, a diamond is valuable. So is energy. Energy is like a treasure."
The project started started in Ethiopia?
We started in Ethiopia. Also in Senegal. We're currently focusing on Senegal, Ethiopia, and South Africa. But we are, in total, in twelve countries in Africa. But you could say that Ethiopia is where we have the strongest network and infrastructure.
Where else have you been successful?
Every country in which we're working has its unique sort of economic circumstances and infrastructure.
Up until September last year, Zimbabwe was our most successful country because we had an incredible strong door-to-door salesman initiative in the outskirts of the capital of about a hundred and twenty young adults that had gone through a business education program working for us, selling the Little Sun in an organized, door-to-door salesman system. They organized their sales in collaboration with us, but we seed-funded them at the beginning, it grew, and it became a robust undertaking. But late last last year, the currency collapsed and the inflation went up, and suddenly these hundred and twenty self-employed Little Sun salespeople were unable to sustain it.
We're still in contact with them, and we're hoping that the economy is gonna stabilize. But the truth is that as much as the economy is actually growing in most of Sub-Saharan Africa, it is still a very unstable system due to poor governance and lack of strength in the private sector.
We're in the private sector because we believe very strongly in trade, but we're also working through the Little Sun Foundation, the small donation and philanthropic projects.
What is on the immediate horizon for the future of Little Sun?
We are working a lot with how to make energy even more affordable. What are the systems, what are the ways in which we can reach the people at the very bottom of the pyramid?
But that means we need to also be in the education of infrastructure. We need to work with the government, the ministers of education, and the local schools. So we have a very large focus on education and children. The transition to solar, or to sustainable energy, is going to come. So where will the oil go? The oil is gonna go to Africa. They're gonna try to lower the price, subsidize — so the competition with the oil industry will be fierce. If we want to actually introduce sustainable energy resources, and now Little Sun is a solar company, but it's also an energy company, and we are working in education, we are working in policy, we are trying to work on awareness. We can't quite say that we are campaigning, but in the spirit of the Little Sun there is a campaign built into it. We are really very active in vocalizing our mission.
---
Check out more videos from VICE: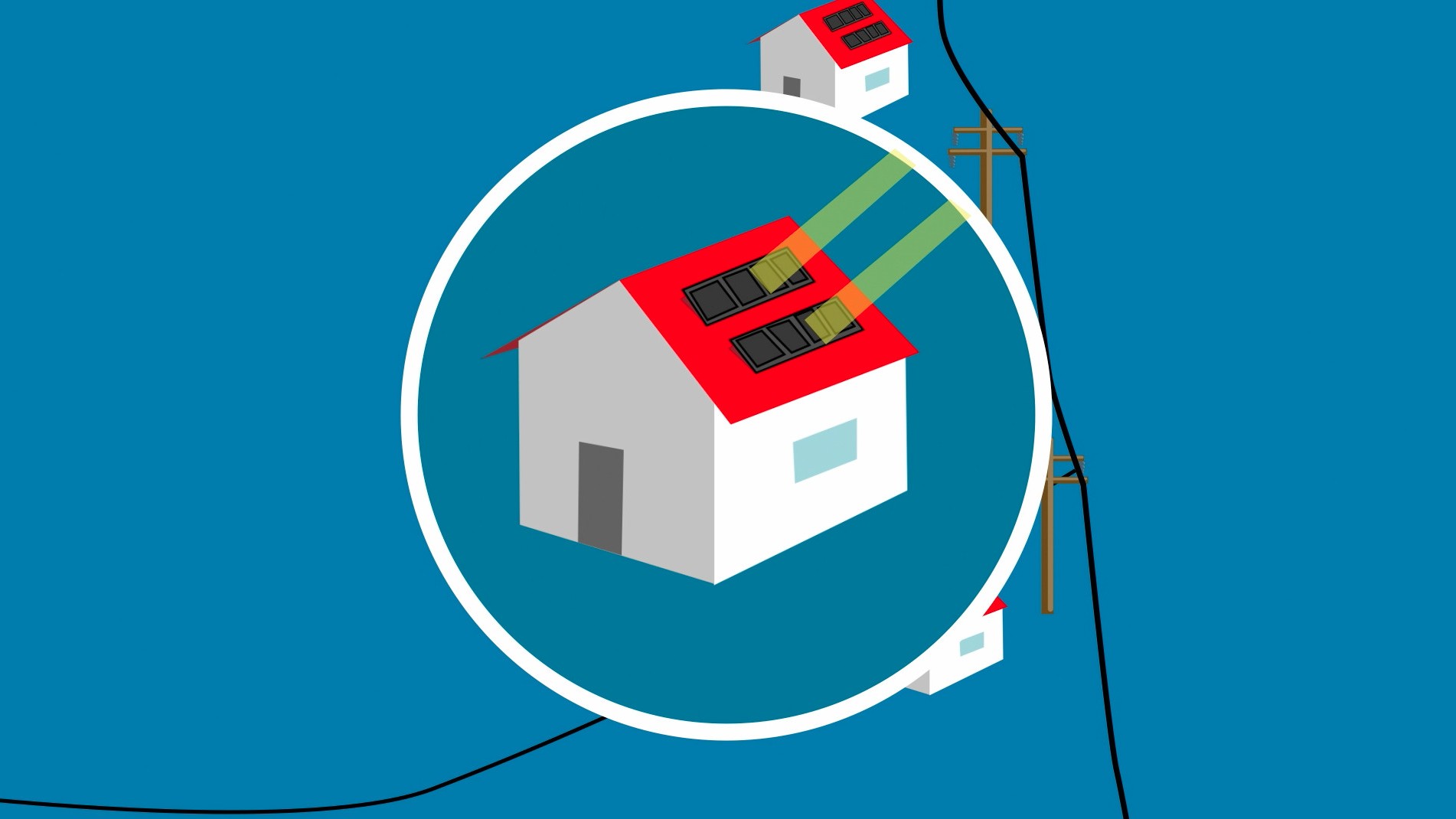 ---
What is the potential role of the individual -- someone in the VICE audience -- to do something toward the goal of Little Sun?
Thinking about the world won't change anything. What one needs to do is actually go out and say, "Where do I feel interconnected to the world?"
Little Sun won't succeed unless people empower us. We are, to a large extent, crowd-funded. We, I have thrown all my muscle into this. I've asked all of my friends to throw all their muscles into this, and taken my network to the extreme. So what I'm asking for the VICE viewers is the muscle. I'm not asking for the brain. We have too much brain already. The world has enough brains around. We need muscle. We need everybody to show they are not just thinking, they are actually doing.
Donate to the Little Sun Foundation to help deliver solar energy to the most vulnerable communities worldwide. If you choose to purchase a Little Sun Diamond for yourself, you also make the same product available to someone without access to electricity at a locally affordable price.