Getty Images
President Donald Trump asked for evidence Wednesday that Saudi Arabia murdered journalist Jamal Khashoggi in Istanbul earlier this month. Yet even if evidence is presented to him, Trump could dismiss it to protect his relationship with Riyadh and the Saudi royal family.
Trump has repeatedly cited a $110 billion arms deal in recent weeks as reason to tread carefully when confronting the Saudis over Khashoggi's alleged torture, murder and dismemberment. But Congress suspects Trump's personal finances could also be in play, with a group of senators Wednesday calling on the president and his family to disclose any business ties to the Kingdom.
Trump will meet Secretary of State Mike Pompeo in the Oval Office Thursday to discuss the crisis, following Pompeo's trip to Saudi Arabia and Turkey this week. According to Axios, Pompeo gave Saudi Crown Prince Mohammed bin Salman 72 hours to conclude the Saudi investigation into the matter.
The U.S. intelligence service is currently preparing a file for Trump on the disappearance, even though the White House did not dispatch FBI agents to Istanbul to investigate. According to The New York Times, the U.S. intel community is increasingly convinced that King Salman and Prince Mohammed were involved in Khashoggi's disappearance.
"The very fact that the FBI, even symbolically, wasn't sent to Istanbul tells me we're not all that interested in the details. And the United States has not called for an international investigative body to look into this, which is the obvious next step," former CIA operative Bob Baer told CNN Wednesday.
Turkish officials have repeatedly claimed they have audio and video evidence that suggests Khashoggi was killed minutes after he entered the Saudi Consulate on Oct. 2. The audio tapes reportedly reveal that the journalist was tortured, killed and cut up before his body was removed from the building.
Turkish Justice Minister Abdulhamit Gül said Thursday Turkey's own investigation into Khashoggi would conclude soon. Officials in Riyadh are reportedly preparing their own document that will claim Khashoggi's death was the result of an interrogation gone wrong, pinning the blame on a fall guy within Saudi intelligence.
Calling the killing an accident would likely appeal to the White House, allowing Trump to avoid sanctioning the Gulf state.
Though Trump has threatened "serious repercussions" if the investigation shows Saudi leadership was involved, the president has been roundly criticized — even by his own party — for repeatedly downplaying the seriousness of the alleged death and trumpeting the arms deal.
Speaking to Fox News Wednesday, Trump said the deal would bring 500,000 jobs to the U.S. — but gave no sourcing for that number. The comment also contradicted his March boast to Prince Mohammed in the Oval Office that the deal would bring "over 40,000 jobs" into the U.S.
As experts have noted, Trump's $110 billion deal doesn't actually exist. Former Press Secretary Sean Spicer characterized the agreement as "an immediate $110 billion investment" when he announced it in March.
Yet according to the Pentagon, Saudi Arabia has only signed letters of offer and acceptance for $14.5 billion in purchases, with the balance seen as a possibility rather than a reality.
Turkish officials said Wednesday they had shared the audio recordings from the Saudi consulate with Saudi and U.S. officials, however the White House is reportedly pushing to limit the spread of that intelligence — and even keep it from GOP lawmakers.
Senate Foreign Relations Committee Chairman Bob Corker, a Tennessee Republican, told reporters Wednesday that the administration had "clamped down" on sharing information about the Khashoggi case, and that an intel briefing scheduled for Tuesday had been canceled.
"I can only surmise that probably the intel is not painting a pretty picture as it relates to Saudi Arabia," Corker said.
The arms deal is one potential reason Trump does not want the Saudis exposed. Another is his own relationship with the Kingdom, which goes back decades.
Trump sold a yacht to Saudi Prince Alwaleed Bin Talal Bin Abdulaziz al Saud in 1991 — when the New York businessman was close to bankruptcy. A decade later he sold the entire 45th floor of Trump World Tower in New York to the Kingdom of Saudi Arabia.
READ: Everything we know about the alleged Khashoggi murder and Saudi cover up
In 2015 Trump said: "Saudi Arabia — and I get along great with all of them. They buy apartments from me. They spend $40 million, $50 million. Am I supposed to dislike them? I like them very much."
Since Trump has become president lobbying firms for the Kingdom have spent hundreds of thousands of dollars in Trump-owned hotels, while the visit of the Prince Mohammed in early 2018 was a boon for Trump International Hotel in New York City, helping boost the hotel's quarterly revenue by 13 percent.
Trump's son-in-law, Jared Kushner, has reportedly cultivated a close personal relationship with Prince Mohammed and the pair are known to talk on the phone and regularly exchange messages via WhatsApp.
Trump dismissed Monday any suggestion that he has financial ties to Saudi Arabia in a tweet:
But one of his former officials warned that Trump's actions could be fatal.
"This is a case where conflicts of interest can kill," Walter Shaub, a former director of the Office of Government Ethics under Trump, told the Huffington Post. "The autocrats of the world are watching what the United States does next."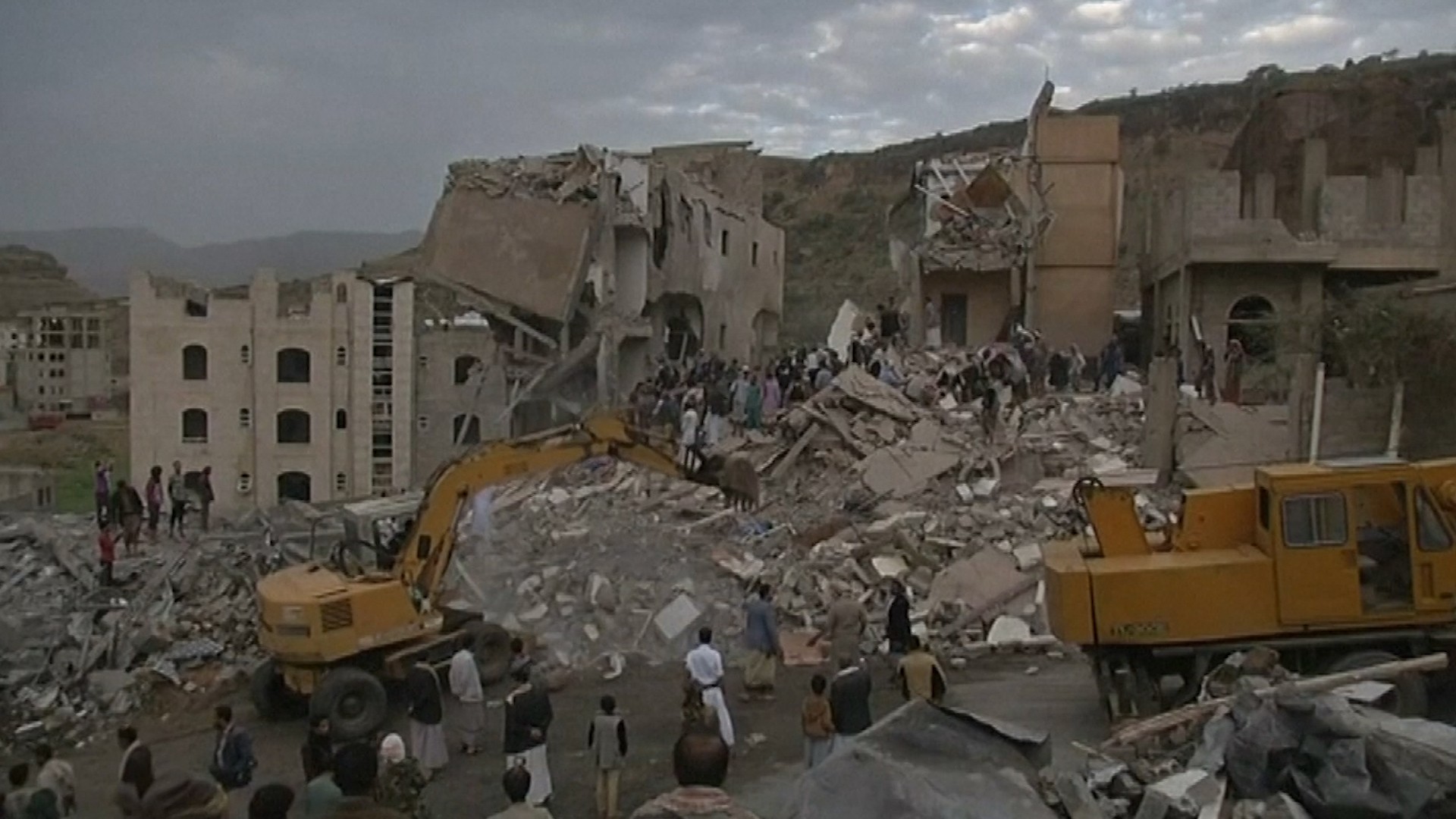 Cover image: Donald Trump (R) meets with Saudi Arabia's Crown Prince Mohammed bin Salman in the Oval Office of the White House on March 20, 2018 in Washington, DC.(MANDEL NGAN/AFP/Getty Images)