Throughout the 80s, Graham "Abo" Henry and his partner, the infamous Neddy Smith, ruled the streets of Sydney with prison-inspired brutality. They went head-to-head with other gangs, drug dealers, unsuspecting civilians, and finally each other; all under the blessing of Australia's most crooked cop, Roger Rogerson. The gang referred to the operation as "The greenlight" and together, they amassed roughly $25 million.
But this world — polluted with jealousy, greed and headhunting egos — eventually came crashing down. In 1988, the violence they were exploiting began consuming them, until Graham Henry, the muscle of the syndicate, dragged a police prosecutor outside of a bustling inner city pub and cut his throat.
The incident would cost Graham eight years in prison and several appearances at the Royal Commission into police corruption.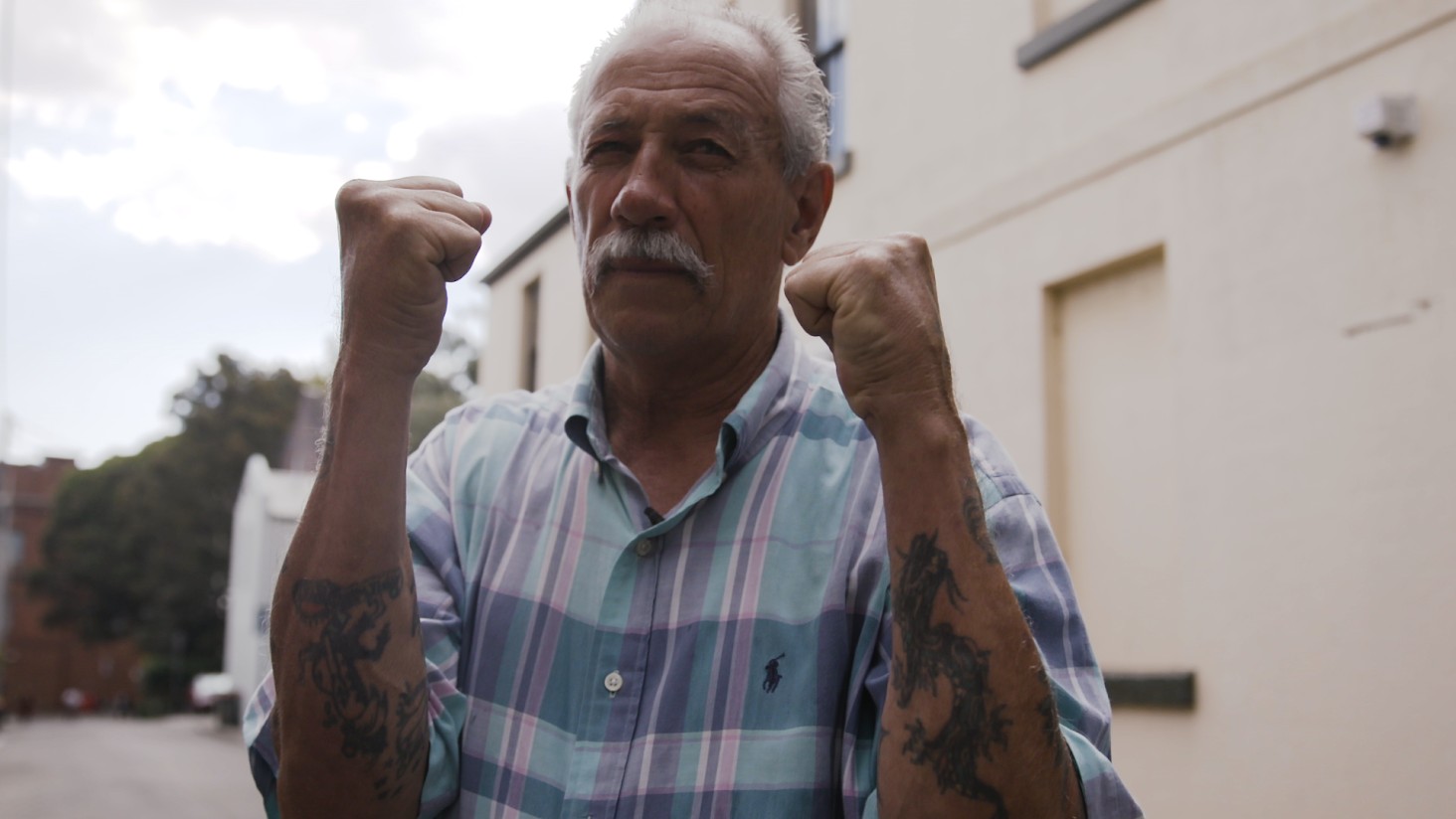 Graham Henry invited me to meet him at boxing legend Jeff Fenech's house. Henry was attacking a heavy bag. He was tired. Time and incarceration had got the best of him. But his willingness to fight hadn't faded. Although, these days, it wasn't quite clear what he was fighting for.
Graham agreed to share his home photos with VICE, to offer an unfiltered look of his tranquil moments in a life that was polluted with crime.
"Left Mick Fanning, funeral director. Behind him Rick Price, ex-detective since been deceased. Myself and on the right is the funeral directors son.
"My bulletproof Jaguar. Saved my life a few times."
"Mel Denshire and corrupt cop Roger Rogerson, who was since been convicted of a couple of murders. I'm next to Rogerson and to my right is another friend of Rogerson's, Trevor Sauls"
For more, follow Mahmood on Instagram.