The morgue at La Concepción hospital in San Germán, Puerto Rico, can only fit three bodies at a time. But in the aftermath of Hurricane Maria, the refrigeration unit needed space for at least a dozen more.
The morgue became overcrowded, said Luis Torres, an employee at the hospital, located on the southwestern side of the island from San Juan, which has received less attention in the relief effort. The ER did, too. Thankfully, the Puerto Rican Department of Health delivered an extra refrigeration unit that can hold up to 15 bodies.
President Trump has downplayed the scale of the disaster in Puerto Rico, where the official death toll now sits at 45. But hospital employees, funeral directors, and healthcare volunteers in Puerto Rico who spoke to VICE News put the count much higher. They're not only overwhelmed with bodies — often whose cause of death hasn't been determined — but officials might not be accounting for deaths indirectly related to Hurricane Maria, like those due to medication shortages.
VICE News called all 65 hospitals in Puerto Rico listed on the U.S. government's website. At least one hospital had permanently closed, and others' phone lines had been disconnected. Many had administrative employees unable to show up to work, while others were running on inconsistent flow of water and diesel to power generators. At most hospitals, however, the morgues were filling up beyond capacity, making the death count difficult to track.
"There's got to be a death toll in the hundreds, and that's a conservative estimate," said Jin Packard, a physician who's traveled to remote villages to treat patients. "People die due to being neglected and due to being inaccessible, but you won't see that in the official count."
More than three weeks after Hurricane Maria, 80 percent of the island still lacks power, and 40 percent doesn't have clean water. Without proper refrigeration, many funeral homes can't take in bodies from hospitals. So they've stayed in the already overflowing hospital morgues, complicating efforts to count the dead.
"All of a sudden a hospital has 10,15, 20 excess bodies they cannot fit in the morgue," said Robert Molina, the director of Funeraria Ehret, one of the largest funeral homes on the island. "We've been told people have buried their family members because they're in places that have yet to be reached."
His funeral home served 29 families between Sept. 21 and Sept. 30 – a higher number than usual. And the funeral home has to shut down at 7 p.m. every night to conserve power.
Read: Disease-spreading mosquitoes could soon overrun Puerto Rico
To make matters worse, the overwhelming number of bodies could affect public health. The Pediátrico Universitario, a pediatric hospital in San Juan, is concerned about the effects of decomposition.
"If they are close to nearby waters, it could happen that bodies are decomposing and the bacteria can contaminate the waters that people downward are drinking," said Rivera, a nurse at the hospital, only giving her first name.
Because of the lack of power and cell phone service on the island, some hospitals can't contact medical examiners to identify the bodies before they're buried. And even if they could, blocked roads and even mudslides have prevented transporting the bodies. Some reports put the death count as high as 500.
When a death occurs in Puerto Rico, a medical examiner will typically examine the body and determine the cause of death, according to Karixia Ortiz, press officer for the Department of Public Safety. "Every death must be confirmed by the Institute of Forensic Science, which means either the bodies have to be brought to San Juan to do an autopsy or a medical examiner must be dispatched to the local municipality to verify the death," she said.
The Institute of Forensic Sciences did not respond to multiple requests for comment, but a spokesperson told the Associated Press that even its own facilities didn't have enough space to store bodies and had to rely on refrigerated trucks outside.
A 44-person team from the the U.S. Department of Health and Human Services (HHS) as well as two units from the Puerto Rican Army Reserve branch, are also on the ground helping to identify victims, locate remain, and assist local mortuaries, spokespeople from both groups told VICE News. Both groups also deliver mobile refrigeration units that store bodies for morgues at capacity.
Read: FEMA has been deleting facts about Puerto Rico from its website
Despite the variety of hurdles before a medical examiner can look at a body, when they do, they may not always not have the full story, and thus, fail to count the death as related to the hurricane.
"The information is very incomplete. The communication is still very, very bad," said Andres Amador, a former special agent for the Drug Enforcement Agency, who still has family in Puerto Rico he hasn't been able to reach. "I don't think they have the amount of persons they need to approach the situation effectively."
Residents, for example, could die because of a lack of access to medication. But medical examiners might not have that information.
"If you're dying because you have diabetes and your blood sugar went up and you couldn't get medication, they're not going to blame it on the other thing [Hurricane Maria]. They are going to blame it on diabetes. But he's dying because he couldn't get his medicine because the pharmacies are closed," said Alicia Schwartz, a volunteer nurse affiliated with the American Federation of Teachers. She grew up in Puerto Rico and spent the last 10 days going to rural areas to treat hard-to-reach patients. "I am very, very concerned," she added.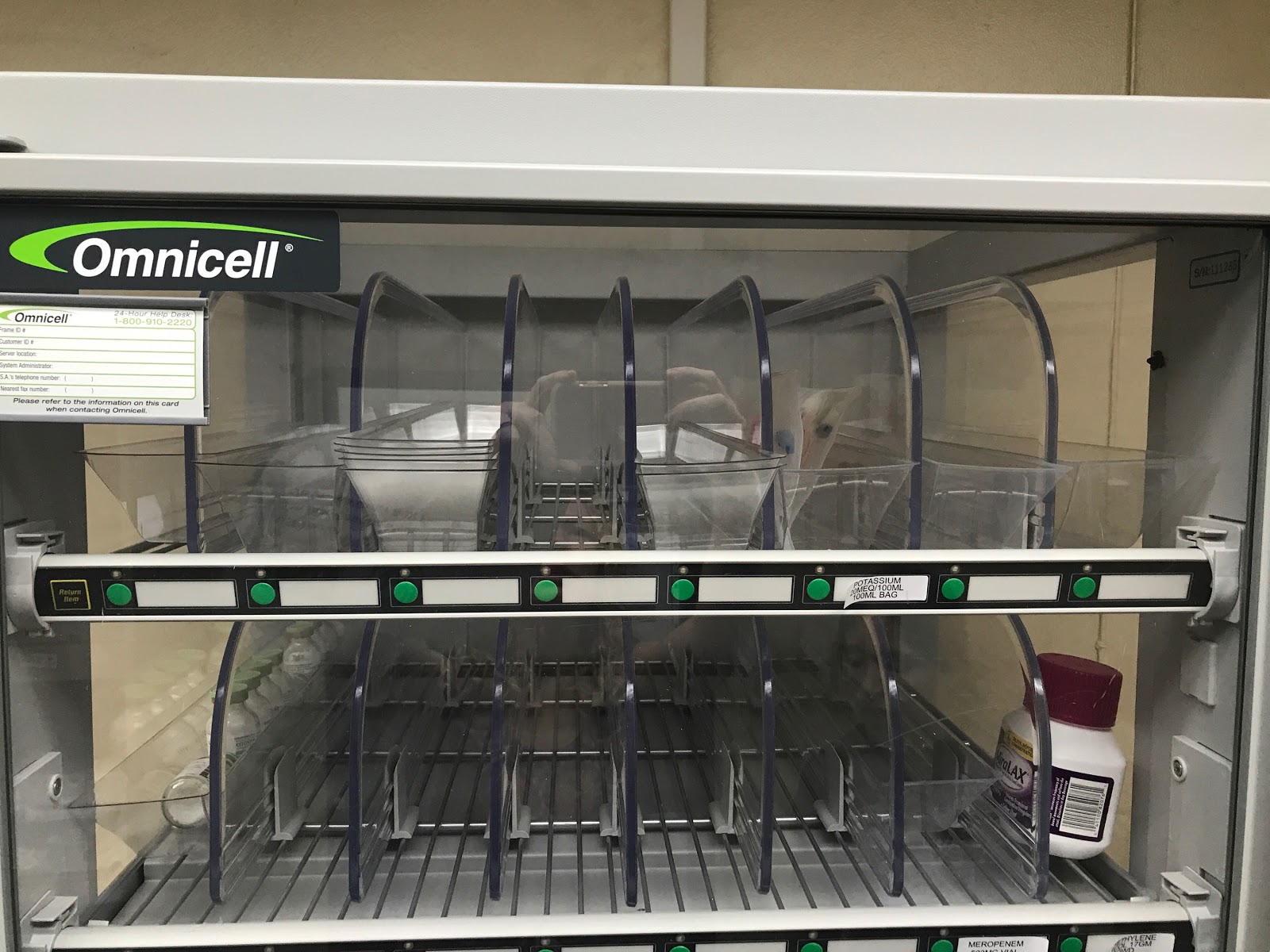 Even some hospitals' pharmacies aren't fully stocked. Elimarys Perez-Colon, a volunteer doctor affiliated with the University of South Florida and Tampa General Hospital, has been conducting health assessments in some of the most remote areas on the island, including Coamo, Orocovis, Aibonito, Juana Diaz, and Ponce Area. She saw empty shelves in pharmacies in multiple hospitals.
Doctors also told Perez-Colon of multiple deaths from a lack of insulin and infection. Lack of power and transportation on the island has also affected dialysis treatments.
"I personally visited multiple hospitals in Puerto Rico and the situation there is worse than what is portrayed by the government," she said.
Cover image: Patients lie in their beds at a hospital in Catano, Puerto Rico. (AP Photo/Ramon Espinosa, File)